UK Country Music Scene, October 2020
The last couple of months have given us a little time to reflect. We thought the monthly, UK round up blog post should be an opportunity for us to share with you what we have been up to backstage in putting the festival together and a little bit more about our personal opinions on the UK country music scene we love.
In March 2020 we both caught Covid 19 and were quite poorly and confined to bed for a couple of months. Thankfully, we were amongst the lucky ones and we escaped the need to go to hospital, although it came very close. At the same time, we needed to postpone TBCMF 2020 and move it to 2021.
We will be forever grateful for how the supporters of TBCMF helped us through that tough time and for your understanding and loyalty.
We must start by thanking TBCMF author and music journalist Laura Klonowski for her personal take on the UK country scene. Laura is a huge fan and supporter of new contemporary, country artists and TBCMF. She has written our monthly updates since March 2019 and Laura has now created her own website Music & Tour News bringing you all the latest in country music from around the world. Please support her in this new venture and we wish her continued success.
Reflecting On Our Country Festival Story
As you know, we are the only UK music festival that puts UK and Irish artists front and centre stage. 
When we launched in 2019, it seems we broke the programming rules of country music festivals. People told us we were mad to focus on homegrown talent, but we were passionate about providing a platform for the artists who are contributing to a UK brand of country music that is now making its mark globally.
Last year it was UK artists rather than US performers headlining our new festival and bucking the trend still further, they were all female. A story deemed so unusual for country music, it was covered by BBC Breakfast News!  
Don't get us wrong, we love US country music and the amazing artists it continues to produce. However, we must continue to stake our claim that it was British and Celtic settlers travelling to the American south, in particular to the Appalachian Mountains, who took English ballads, together with Celtic and Irish fiddles and played them to the working classes of America, that helped to create country music.
So, we should not underestimate that our United Kingdom of islands is inherent in country music's DNA and our nations have played an important role in the development of the huge US country music machine. We intend to strengthen that creative loop going forward. Our UK artists should not feel inferior.
So, we know our niche and many of our supporters share our values. We are the smallest, newest, shiniest, hungriest kid on the block in the UK country music festival scene, but we will continue to move heaven and earth to give UK songwriters and artists the platform they deserve. 
We truly believe that the UK country music scene will continue to grow creatively, authentically and organically. 
We have a growing database of 478 UK and Irish artists whom we keep an eye on. Collectively, at the time of writing, they have over 12 million monthly Spotify listeners, which is not too shabby for a 'niche' music genre!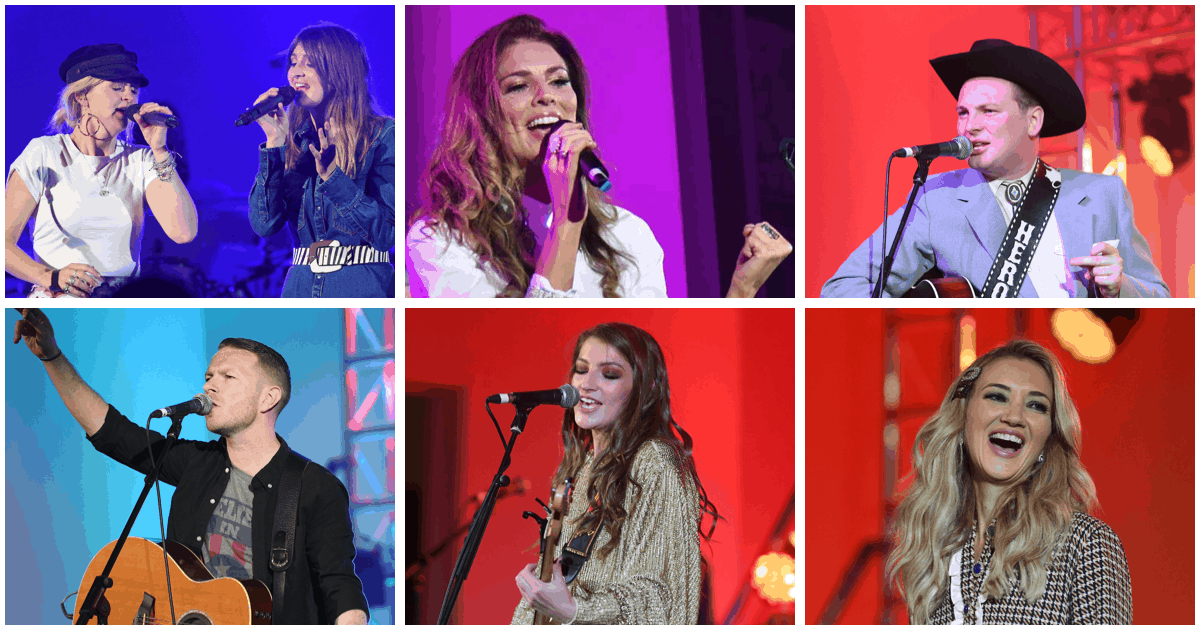 Our feedback from the festival goers of TBCMF 2019 proved that as well as the established UK acts, they loved the music discovery element of the festival. They loved getting to see, hear and meet new, high quality artists that they previously knew nothing about. We too are music lovers first and we will continue to deliver that element of discovery at our festival.
TBCMF was born out of Folk On the Dock, a three year, free music festival attracting 60,000 people to the quays of Royal Albert Dock Liverpool, England. As we programmed that festival, we saw a growing movement of UK artists who were clearly country or Americana influenced, but at the same time developing their own UK sound. We could hear a new movement that was slightly different to our American cousins.
Our artist line-up back in 2015/2016/2017 included Laura Oakes, Megan O'Neill, Rob Vincent, Worry Dolls, Blair Dunlop, Hayley McKay, WildWood Kin, The Goat Roper Band and many more who went on to become the headliners of today.  
So, we believe we are well placed to identify the UK country stars of the future with a proven track record and we will play our part in providing that springboard for those who need to take a step onto the first rung of the ladder.
 "The future belongs to those who hear it coming", David Bowie
Country Music 2.0
Business advice during the pandemic has been to "pivot" or "repurpose" your business to the new normal. So, we have been thinking of using some down time to open a record store, start a radio station, open a restuarant, or maybe a Cypriot restaurant that also sells vinyl records and broadcasts our radio channel, (Marina's Dad was Greek Cypriot and quite frankly we love the food)! Watch this space to see which ones come to fruition….
Our homegrown artists have been busy doing the equivalent "pivot" with their music and re-purposing songs with acoustic versions.
Artists have always re-edited songs. It enables the listener to hear the very essence of the original chord structure and the purity of the lyrics without overpowering the tune with instruments and in some cases over production. It also gives the artist a second chance commercially to earn money from a previously popular track with an alternative version.
My favourite has to be the acoustic, stripped back mix. I love to return to (especially if it was written on a guitar), the songwriters first and rawest version.
During October we have enjoyed the acoustic edits. 'Running Back To You' from Laura Evans, 'How Big Is Your World' and 'Old Ghosts' by Laura Oakes, 'Sweet Time & Meant To Be Me' from Ward Thomas, 'Feeling of Falling' and 'Superhero' by Twinnie and Emma and Jolie's 'I Don't Need A Man'.
The Shires with Crazy Days and Bailey Tomkinson with Silent Suffering have each released radio edits. Crazy Days re-release was down from its original 4'21' to 3'32 and although originally written about life on the road and being away from family and friends, it fitted perfectly with the sentiments of Covid 19 lockdown in 2020. So it seemed like a no brainer to re-release a version for radio.
Bailey Tomkinson's Silent Suffering radio edit is down from its original 4'47 to 3'48 and having reached number 1 on the UK Country Singles Chart, let's hope this encourages increased radio play for this rising artist who has already had airtime on BBC Radio 2.
Essex County released an International Mix version of Love At First Sight that was initially launched as an acoustic track, before being followed up with a well-produced video and a much fuller sound that has placed them well and truly on the UK country radar. They broke through the 2m streams barrier in October and Love At First Sight is a great country rock song, with a sentiment that will cross international borders.
Lisa Lambe released an alternate cut of Burning Love from the Juniper album to show a more edgy and raw side to the track. It was a double single release with a previously unreleased track called 'Firefly'. Recently signed to Blue Elan Records in the USA, Lisa's music will now be promoted to American as well as British audiences.
UK Country Collective
UK singer song-writer, producer, radio presenter, go to musician and friend of TBCMF Tim Prottey-Jones, could never be accused of taking it easy.
At TBCMF 2019, Tim performed an electric Sunday morning set with his band Fatherline on the Empress Ballroom stage and he also hosted our Songwriters Carousel round, which was one of the highlights of the weekend.
We know he has been busy working on finalising his own songs and recording a video for his new solo project – (this is of course top secret and only to be shared with other TBCMF family members).
Anyway, in the meantime Tim somehow managed to create the UK Country Collective during lockdown. He rounded up the homegrown singing talents of Vicki Manser, Laura Oakes, Katy Hurt & Charlotte Black to release a 4 track EP of country music covers. Each track boasts different musicians and you can see an exclusive box set of videos of even more tracks on Countryline TV.
Our favourite is the cover of Maren Morris song Dear Hate. Written by Maren, David Hodges and Tom Douglas, the song is a response to the violence of gun crime with the message that "Love Will Conquer All".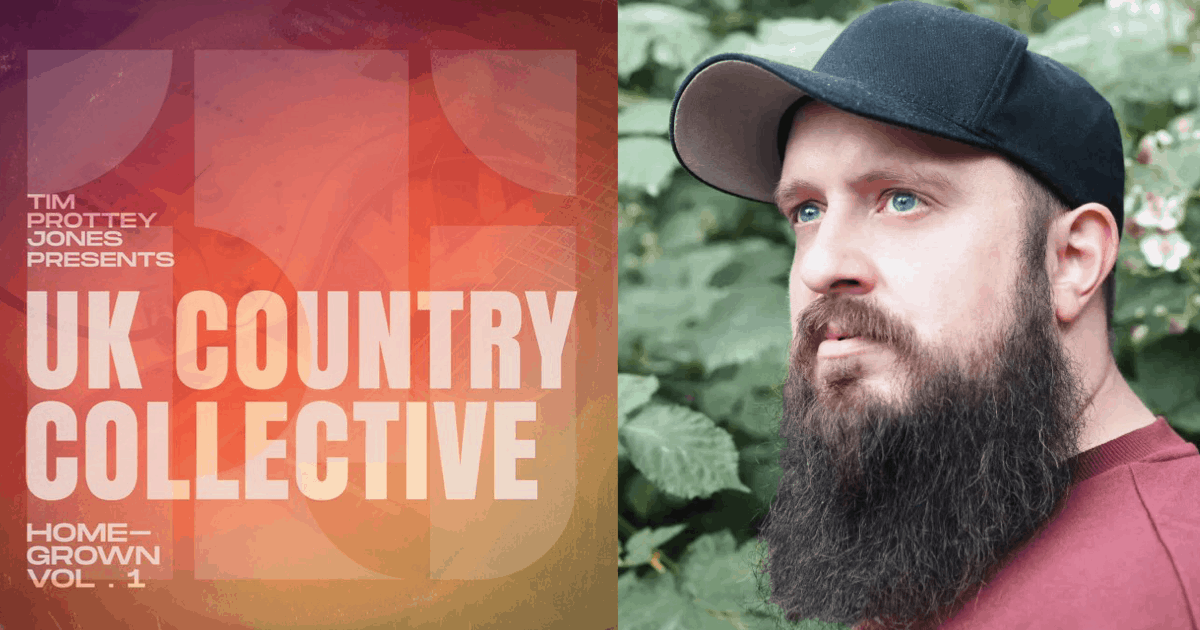 Country Music Week just went digital
Another casualty of the live music scene during the pandemic was Country Music Week 2020. However, in order to keep country music front and centre, for the first time it went digital and gave us a fantastic array of artists performing music that we could all enjoy from the comfort of our sofas. With over 60 artists, the week attracted over 150,000 video views.
Along with some of America's biggest country names including Ashley McBride, American Young and Brett Eldredge, the Brits were represented by The Shires and TBCMF 2019 favourites Ward Thomas, The Adelaides and Twinnie. We particularly enjoyed the story behind the song You're Gonna Get Back Up with Glasgow born country star Lisa McHugh, now resident in Ireland since 2010.  Despite all performers going through their toughest year ever with all live gigs cancelled since the end of March, Lisa found happiness in 2020 as she got engaged to Nathan Khan, whom she describes as 'the man of her dreams'. So we wish Lisa every happiness for the future.
With the CMA Awards coming up next month here is information on How To Watch and we will report on this in November.
TBCMF 2021
We have gone up a gear with tickets still on sale and our marketing team has kicked off the campaign with social media posts. Our VIP tickets are flying out and we will be calling an end to Early Bird tickets soon. Meetings with local transport leaders, hoteliers and accommodation providers, council officials and local businesses and attractions are all on the cards.
We are also searching for a suitable site for those of you wishing to come to Blackpool in camper vans.
The line-up will be announced soon and we are delighted that we have been able to move the entire programme over from 2020 to 2021, so no artists will lose the chance to perform at the festival. We are both very excited with the artists we have programmed.
New Country Music Releases
 To keep our fingers on the pulse of the UK Country music scene, every Friday morning after breakfast, we grab a coffee and together we listen to as many of the new country and Americana song releases for UK and Irish artists that we can. This is usually around twenty five songs but can be as many as forty. It's a really enjoyable part of the job and it never ceases to amaze us at the depth of song writing talent we have across our nations.
This session helps enormously with planning for the festival. You have told us how important new music and artist discovery is to your festival experience and our favourite part of the whole festival process is unearthing new talent and providing a platform for emerging artists via the festival and across our social media.
So, we thought why not share the process with you? We now have our own Spotify playlist, just search TBCMF and you can enjoy all the new music we have listened to.
We have given our thoughts on our favourite tracks each week via our online reviews and we hope you enjoy sharing our choices. Let us know on social media your thoughts on the tracks too and which ones are your favourites. We won't allow negative comments, we work on the ethos, if you don't like it, move on.
Every performer has worked hard to create their music, no-one needs to be unkind and music is very subjective. We should support one another, always be kind.
October releases from UK Country & American Artists
Country Family Meeting of Minds
As members of the Country Music Association, we were recently invited to join a Zoom meeting with all the leading country festivals from the UK and European promoters. It was the perfect opportunity to share ideas, concerns and best practice and as you would expect, everyone was extremely supportive of one another. We should have been presenting to delegates at C2C last March at the conference but this was just as lockdown was enforced, so it was great to catch up with everyone online.
The CMA does a great job in monitoring the popularity of country music around the world and we weren't surprised to learn that during lockdown, country music streaming increased significantly year on year in the UK.
In June 2019 there were 50m streams as opposed to 72.1m in June of 2020. We all know that country music is increasing in popularity and we are really pleased to see this increase here at home. It all helps to promote our homegrown talent.
We are all going to connect regularly and by working together, we all become a force for good, with all ships rising together to help promote country and Americana music around the world. We see our role at TBCMF as pivotal in championing UK country artists and the quality of music that is being created by homegrown talent with its very own British slant.  
Culture Recovery Fund
During October the Government and Arts Council England announced recipients of the £1.57 billion grants programme, the Culture Recovery Fund.  This fund offered financial support for cultural organisations to continue with plans for the future in the wake of Covid 19.
We are pleased to say our company Fit the Bill was awarded a grant. This felt like a vote of confidence in us, in our work and in The British Country Music Festival.
And there was more good news as our venue partner The Winter Gardens also received a significant grant and the production company DBS Solutions that we hired to provide lighting and sound for TBCMF 2019, also received a grant. We are grateful to #ArtsCouncilEngland and #HMTreasury for the support.     
#HereForCulture  #LetsCreate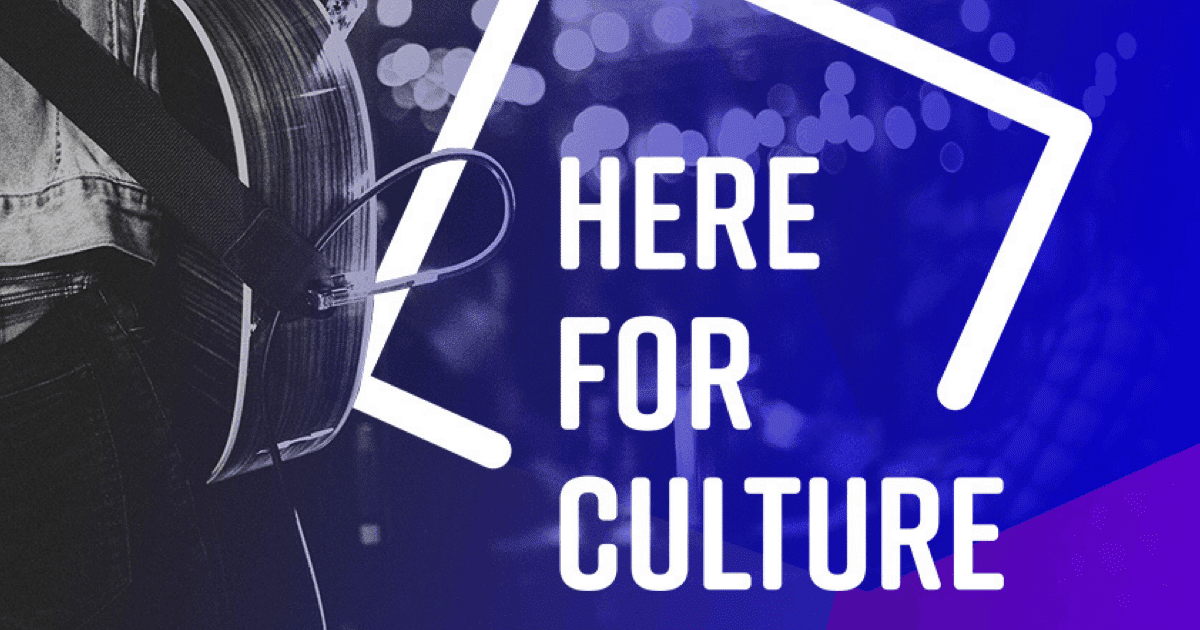 Early Bird Offer Limited
As autumn takes hold and we move into November, we are getting ready to announce our exciting line-up for 2021. 
Just before the announcement is made, we will move from Early Bird Tickets prices to our Release One prices. So there isn't much time to secure the cheapest tickets and thanks to all those who have already secured their places and an even bigger thank you to everyone who held tickets over from this year to next year.
Your support of live music is cherished.
No Chords But The Truth
The latest in our series of podcasts is coming in November. Matt Spracklen interviews one of the most popular artists from TBCMF 2019, Liverpool singer-songwriter Laura Oakes. Here she shares her thoughts on self production, her music influences and she reveals her very surprising 'happy' music band from childhood!   LAURA OAKES
#TestingNegative, #FeelingPositive