The band of four in Track Dogs made up of an Englishman, two Irishmen and an American, who may or may not at one time have walked into a bar as the story goes, deliver a sound that is clearly influenced by each of the band members and as a result, creates a uniquely glorious sound.
Nashville's Ashley Campbell makes a guest appearance on this track and her skills on banjo certainly add a touch of class. I love the vocal harmonies and the uplifting chorus that feels like a virtual hug every time I hear it.
This is primarily a UK band and I was happy to see British references on the album including A Piano Sings, which is a tribute to Freddie Mercury.
I highly recommend this single and despite the lyrics referring to the end of a relationship and leaving it in the past, it leaves me feeling positive about this bands future. Don't Delay, get it now.
Marina Blore, The British Country Music Festival (TBCMF)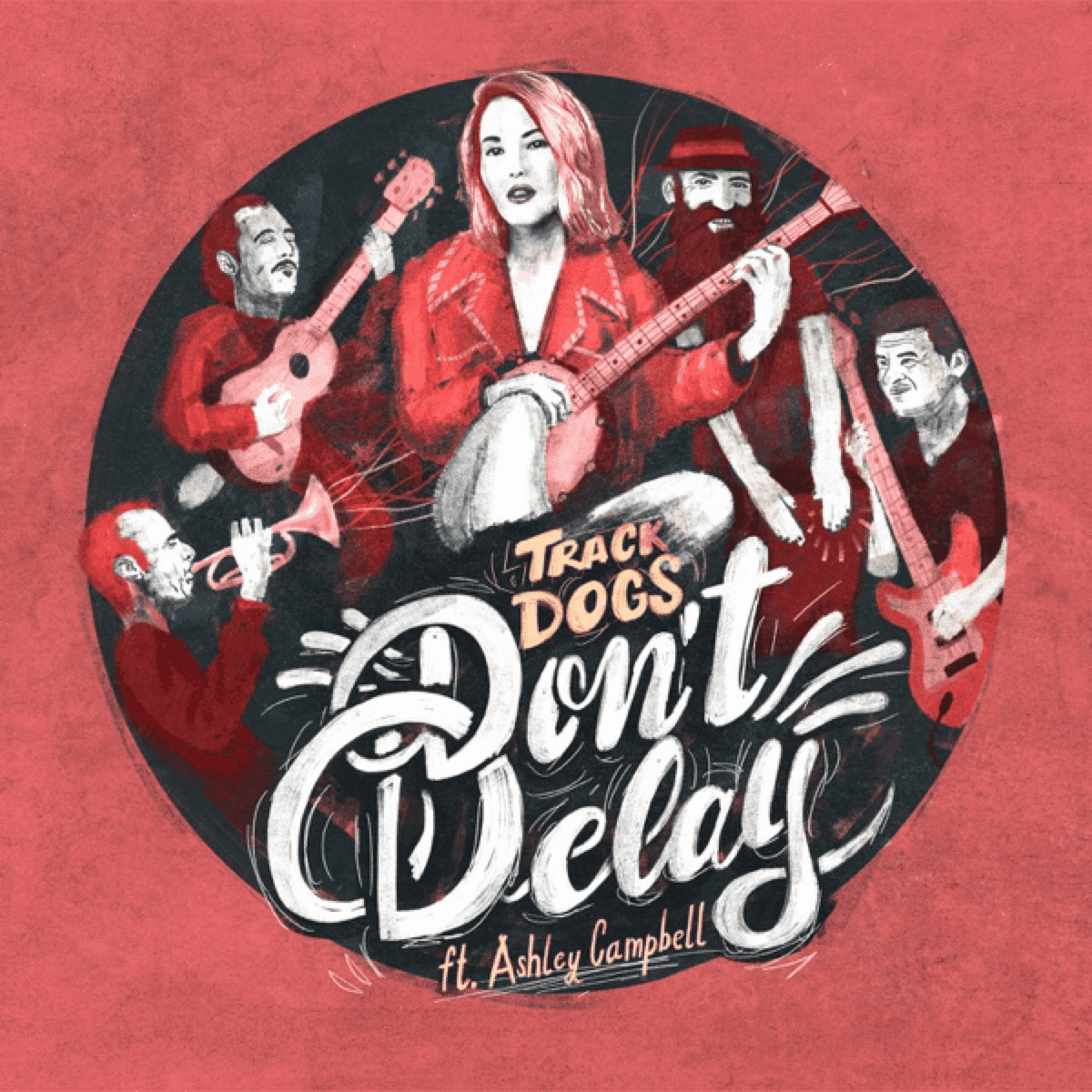 Credits: Track Dogs | Don't Delay
 Performed by Track Dogs and Ashley Campbell
Written by Dave Mooney, Garrett Wall, Howard Brown, Robbie Kenneth Jones
New UK Country Music Guide
We listen to roughly 20-35 new releases a week from UK artists in the contemporary country & Americana genres. Including the lovely sub genres of  Alt Country, Country Pop, Country Rock, Country Swing, Country Soul, Bluegrass, Country Blues and Folk. 
Out of those songs we will choose 7 songs that have grabbed us and celebrate them here.
We have a spotify playlist of all recent relased songs by UK artists please follow and like the link below.
TBCMF will continue to bring Country fans and artists together to celebrate the unique spirit and sense of unity that is at the heart of what our festival stands for.
Please let us know what you think about the songs in the comments below.