About The British Country Music Festival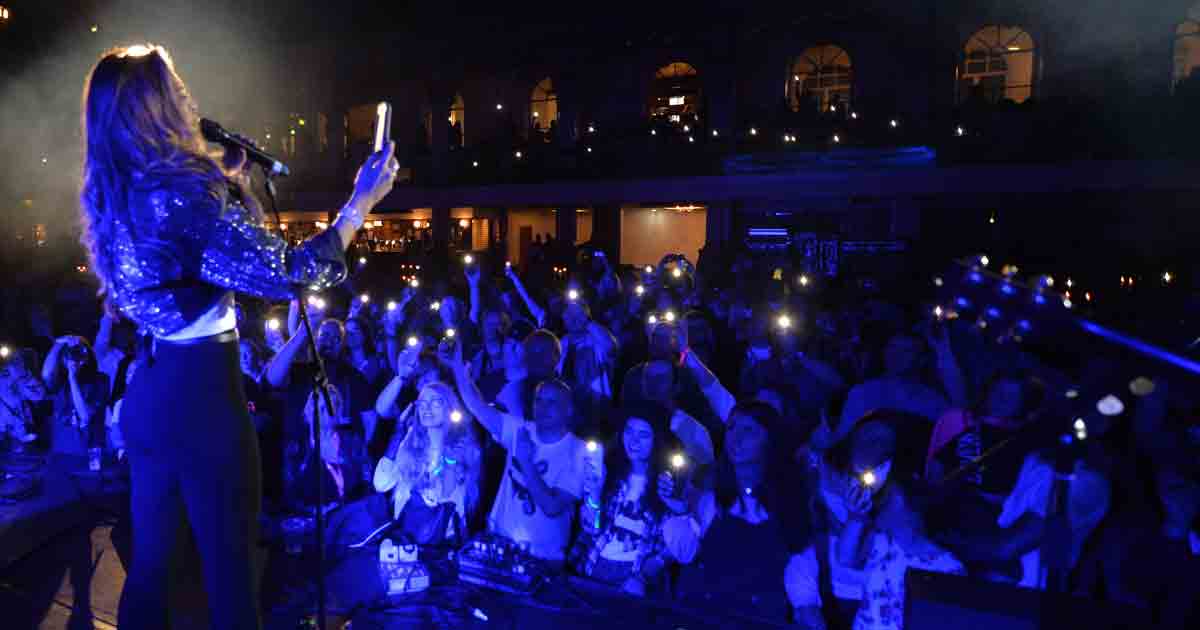 About The British Country Music Festival
This article gives the whole nine yards about the British Country Music Festival, its origins, place in the UK country music scene, and future ambitions.
The British Country Music Festival (TBCMF) is a relatively new, independent festival launched in 2019, supporting contemporary, country-leaning songwriters from the UK and Ireland.
All indoors, our main stage is the iconic setting of The Empress Ballroom with its gilded, vaulted ceiling. This stunning venue attracts a music discovery audience, many of whom return each year.
Eclectic Mix
The festival is renowned for its breath-taking setting and intimate atmosphere. An eclectic mix of music and a broad and deep definition of what might be considered country. The best traditional country music singer-songwriters from the UK and Ireland rub shoulders with established contemporary artists. They are covering the finest Americana, roots, blues and British indie-folk.
Elles Bailey in 2021, just before breaking the main album charts as an independent artist.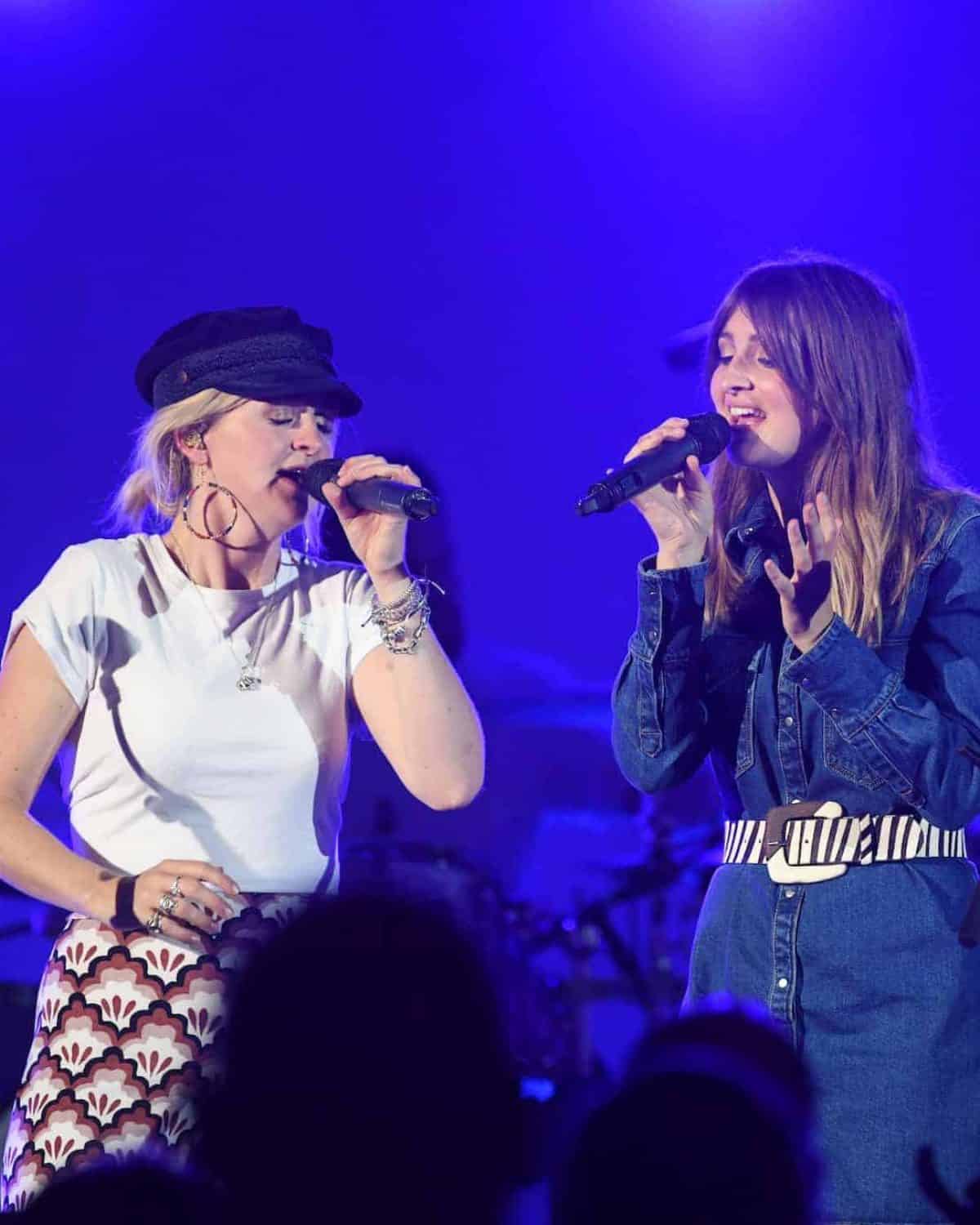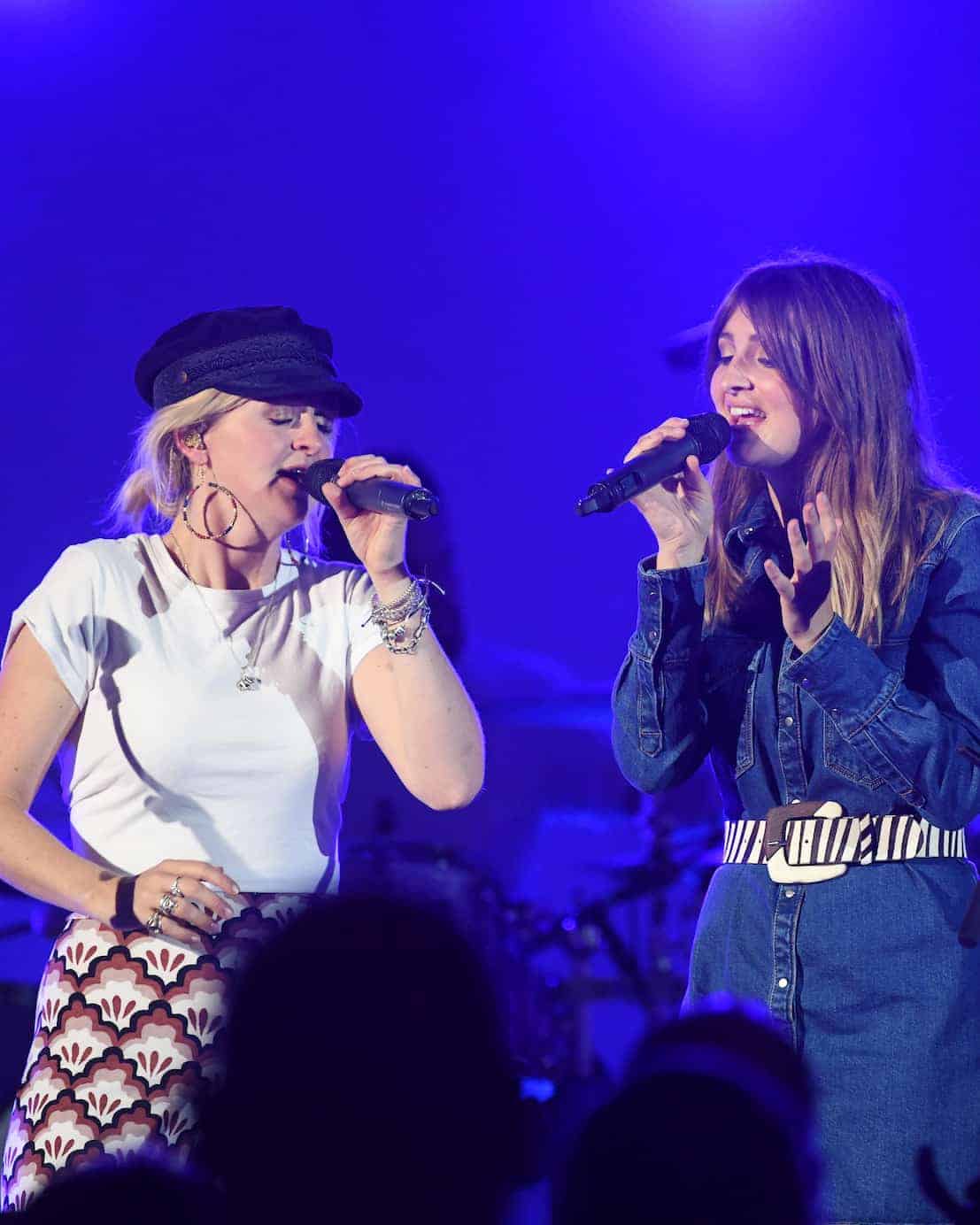 Ward Thomas's sublime harmonies debut in The Empress Ballroom as festival headliners.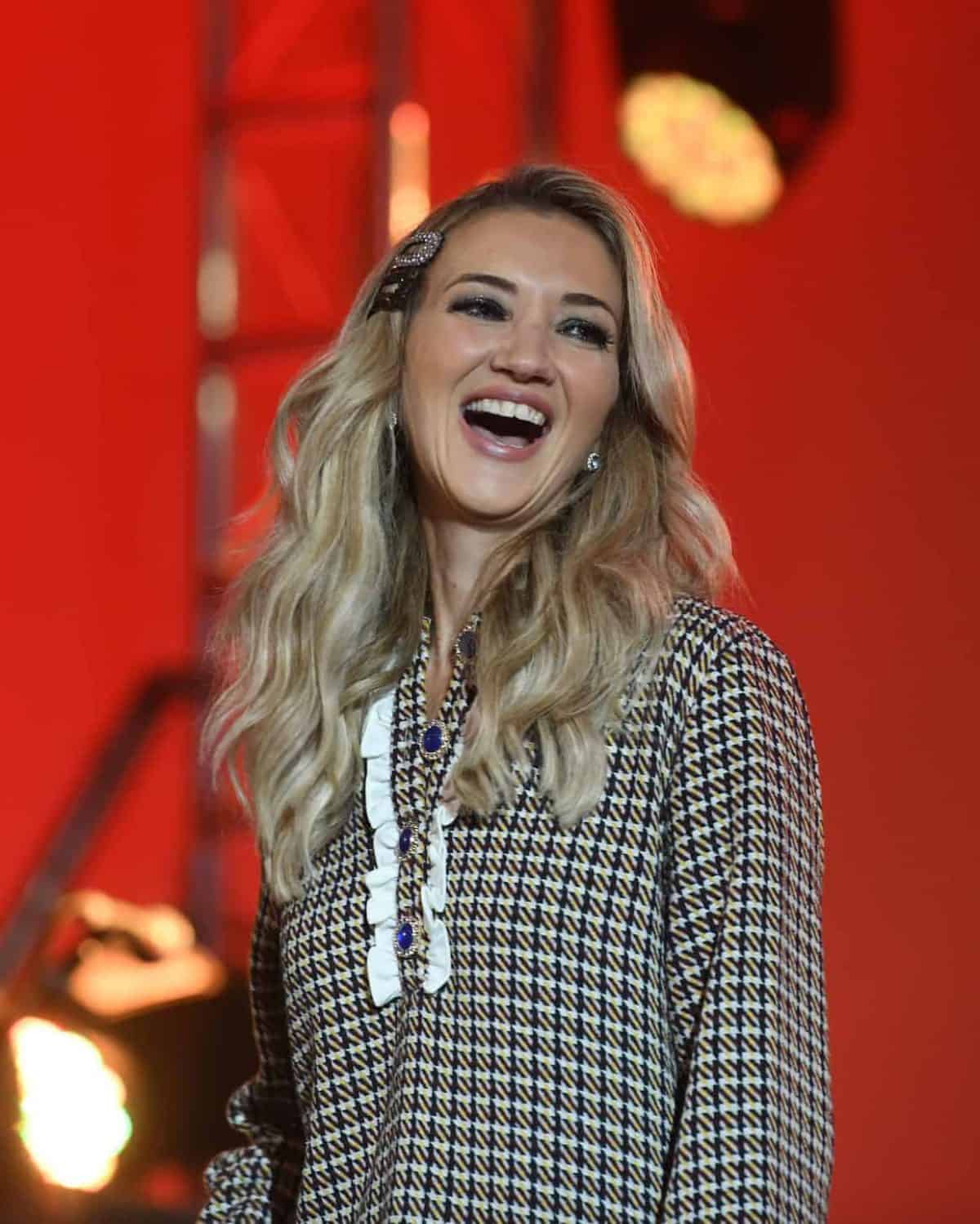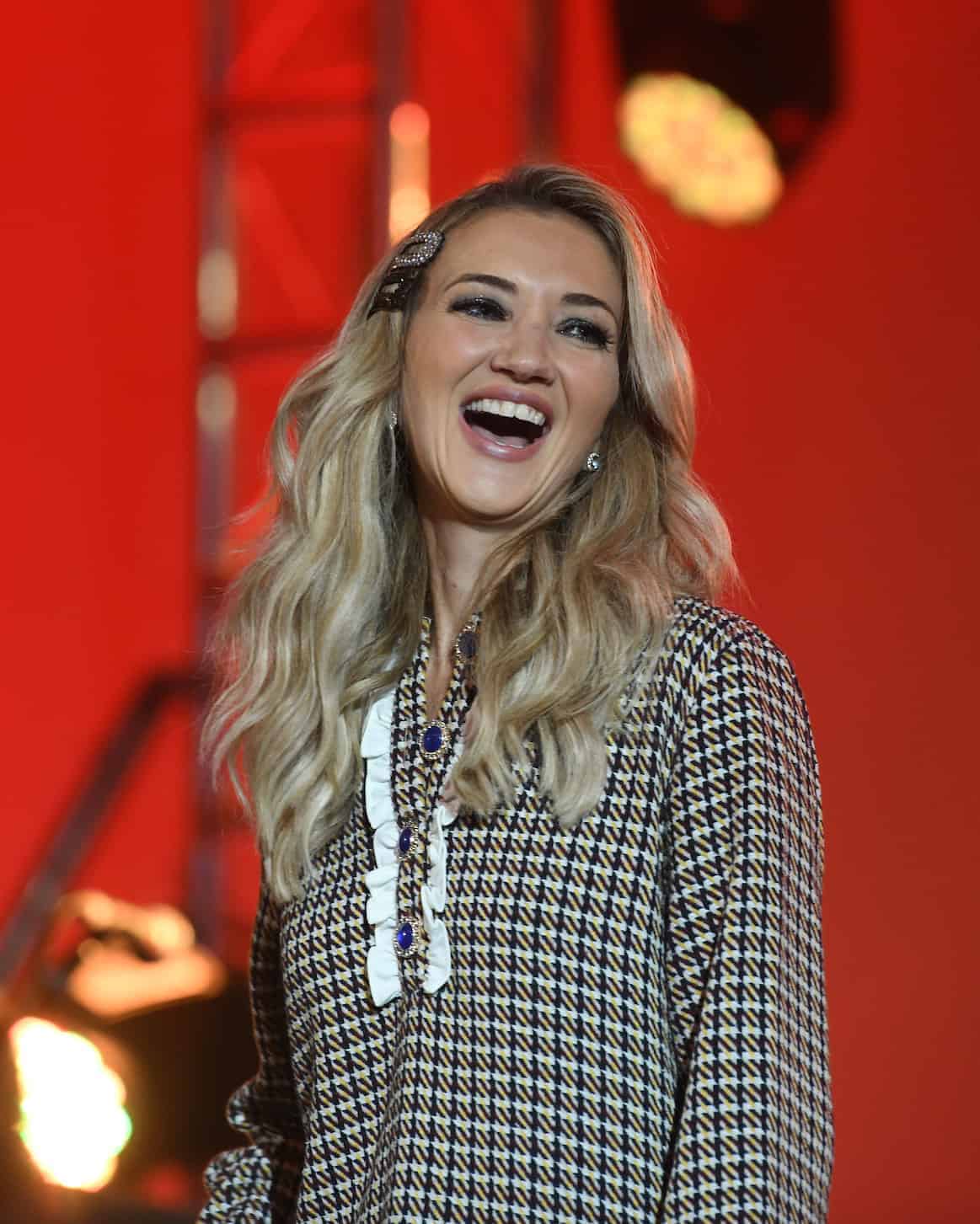 International Guest Sarah Darling lost in enjoyment at TBCMF.
Why is a British Country Music Festival important?
Historians of American country music always start with the same premise. UK folklore and culture directly influenced the DNA of early American country music.
New Anglo-Celtic settlers introduced fiddle players,
folk songs
, instruments, storytellers, and culture. The early 18th Century settlements from the British Isles impacts future popular music. In addition, they are Influencing both Appalachian music (mountain music) and American folk music. This, in turn, blended with African rhythmic songs. Blues pioneers and country music emerge from the eclectic melting pot.
In conclusion, It is no wonder people have so many thoughts and opinions on what is and what isn't country music. With so many contributing influences
Collaborations
This music was not written down or recorded, so musicians passed the songs on
aurally
. British and Celtic folk traditions rubbed shoulders with musicians from the Eastern Board. In addition, their songs shared and the Southern States. Add to that mix the early blues musicians and African music. How exciting must those early music collaborations have been?
Will The Circle Be Unbroken
The Carter Family rewrite of an English hymn is an early example of this influence. Called
Can The Circle Be Unbroken
 and was released back in 1935. The Carter Family are pioneers of American country music. But an English composer wrote the original hymn.
The
Grammy Hall of Fame i
nducted the song in 1998. A long list of country superstars has covered the song.
Despite our small island population. S
ongwriters and music
from the UK have always punched way above their weight on the world stage. Remember the British invasion of rock and pop in the 1960s? Then again, in the 1980s, synth-pop and new wave music, with the advent of MTV?
Similarly, a new generation of songwriters, including Adele and Ed Sheeran, has a global influence.
As with the birth of country music, the loop of influence has always been a two-way process. American rock and roll influenced The Beatles. Adding their unique British song-writing skills, they somehow made it more cool. After that, music is exported back to the USA to influence a counterculture in America.
Music continues to be one of our island's greatest exports—both
economically
and as a significant cultural influencer. We argue that British influences on country music started as far back as the 18th century.
A Gathering Tide
The popularity of American country stars dominates the current UK scene. But things are changing. Research shows UK consumption of country music is continuing to increase every year. It is one of the fastest-growing music genres. (CMA report)
There is a gathering tide of country-influenced singer-songwriters in the UK. They have a significant impact on the British country and Americana music scene.
The British Country Music Festival has identified 577 bands and singers. With a combined Spotify monthly listenership of over 32 million!
(*As of November 2021)
The Brits Are Coming 
It is only a matter of time until the British Isles creates a significant new country music star. Comparable to their Nashville counterparts. They will have a
subtly
different sound to American, contemporary country music.
The flood gates are creaking. The Americans need to prepare for another friendly music invasion. More exciting, new Trans-Atlantic collaborations will begin.
Significant Influence On Country Music's DNA
On the one hand, The British Country Music Festival celebrates our ancestors. They were influential right at the birth of country music.
On the other, it gives a platform to our new breed of homegrown, contemporary artists. These will be the game-changers. As a result, they will majorly influence country music's future sound. They will dissolve boundaries, evolve and push the genre in new ways.
The British Country Music Festival is for those with open hearts and minds. Those willing to embrace new country and Americana sounds and all the sub-genres. Our festival is here not
just
for those who have always been fans of country music but also for music lovers. Discover the very many great lyricists and musicians that this genre embraces.
Holding a mirror up to the UK music scene, our festival is always a hotbed mix of the old, the new and the emerging.
International Guest Songwriter
We are not at all inward-looking. The British Country Music Festival features an international guest songwriter each year. America's Sarah Darling in 2019, Candi Carpenter in 2021 and Canadian Jess Moskaluke in 2022.
However
, our main headliners will always be Anglo-Celtic. We need to show the world the exceptional talent we have in the UK, and already Nashville is sitting up and taking notice.
It's time British country and Americana singer-songwriters headline alongside American artists. We will expose them to a global audience.
Will The Circle Be Unbroken
The Carter Family rewrite of an English hymn is an early example of this influence. Called
Can The Circle Be Unbroken
 and was released back in 1935. The Carter Family are pioneers of American country music. But an English composer wrote the original hymn.
The
Grammy Hall of Fame i
nducted the song in 1998. A long list of country superstars has covered the song.
Festival Beginnings
Martin and Marina Blore conceived and created The British Country Music Festival. Whose company, Fit The Bill, ran Folk On The Dock Festival in Liverpool for three years. A free festival with twelve stages across the Liverpool waterfront. It attracted 60,000 visitors.
"We launched Folk On The Dock back in 2016. It attracted a plethora of new UK singer-songwriters. Even back then, when we listened to their track submissions. We could hear a clear blurring of folk, country, pop and Americana. Each brought a critique from one of us questioning: "Is this more country than folk?" or "Is this more poppy than folk? Either way, we loved it."
British Country Music Movement
He continues: "Over the next three years, we saw the germ of a movement growing. Artists such as Megan O'Neil, Wildwood Kin, and The Goat Roper Rodeo Band. Back then, the unknown Bob Harris local favourite, Robert Vincent. All played the main stage at Folk On The Dock. We knew it was inevitable that a new festival would be borne. We could hear a unique sound created by broadening what had been traditional genres.
Folk On The Dock was the inspiration for The British Country Music Festival.
Festival Launched
FTB wanted to create a new, intimate festival. One that champions artists from the UK and Ireland. That could sit alongside and complement the large, country-based festivals rather than replicate what was already happening.
Martin and Marina were already familiar with the resort's historic ballrooms. The Empress Ballroom, designed initially
 for acoustic instruments, would be perfect. They knew that faded gilded decor would provide the ideal backdrop for country music.
They approached the Managing Director of the Winter Gardens. FTB presented the concept of a country version of Folk On The Dock. It was mixed with the unique qualities of the venue and resort. He understood the festival concept immediately. This resulted in the formation of a development partnership. That would cover the first three formative years of the festival.
First Festival 
The British Country Music Festival launched at 4 pm on 13th Sept 2019.
Fittingly
the first artist to perform was a local singer-songwriter, Emma Moore.
One organisation close to the UK scene described the festival idea as naive. They said it would not work focusing on British talent.  
FTB dismissed this idea. The fledgling TBCMF attracted over 700 people per day for the first festival.
Blackpool Renaissance
The festival is proud to champion Blackpool. The UK's favourite seaside resort with its fantastic heritage assets. But also with its acute social problems. It is a seaside town that lost its way back in the late 80s. But it is now experiencing an exciting renaissance and currently enjoying a massive tidal wave of investment, with both the public and private sectors spending over £1bn in the resort's future.
Early support for the festival came from Blackpool Business Investment District. Plus, a partnership with Blackpool Transport.
During Covid, the partners also received Culture Recovery Support from the Arts Council. The funding was crucial in ensuring the future sustainability of the festival.
Frustratingly, the festival missed 2020 due to Covid restrictions, but with the end of summer dates, the festival was one of a lucky few to return in 2021. The opening night was an emotional release for both artists and the audience.  With most ticket holders retaining their tickets from 2020 to attend in 2021 and has had over two years to sell tickets during the pandemic, festival attendees doubled in size for the second outing in 2021.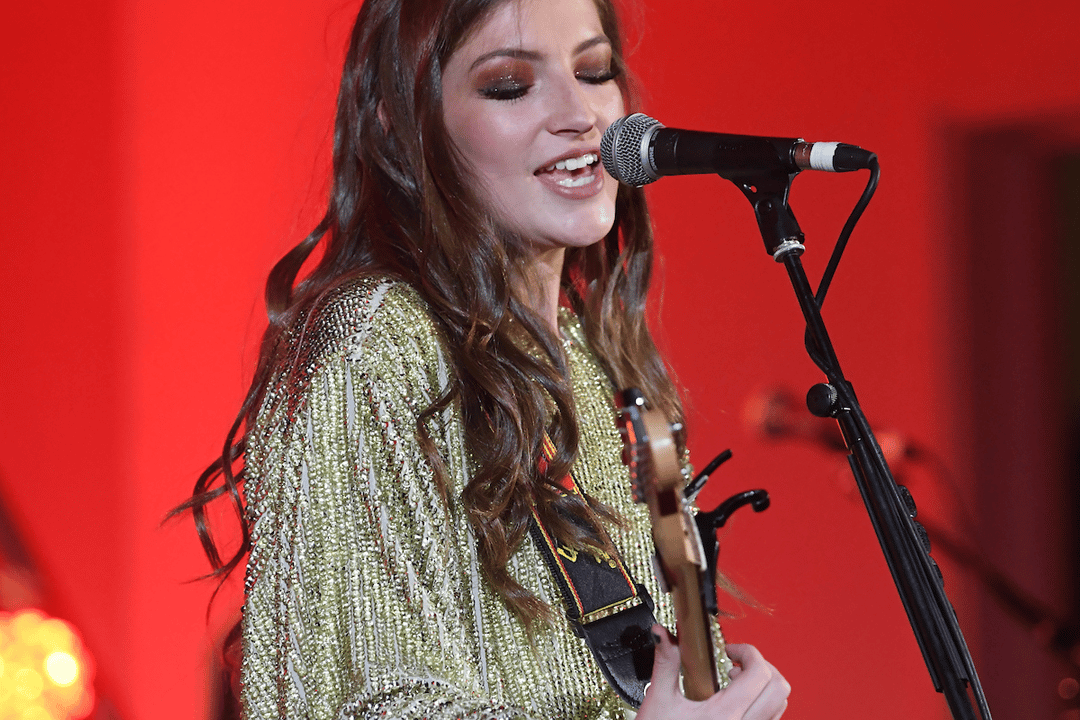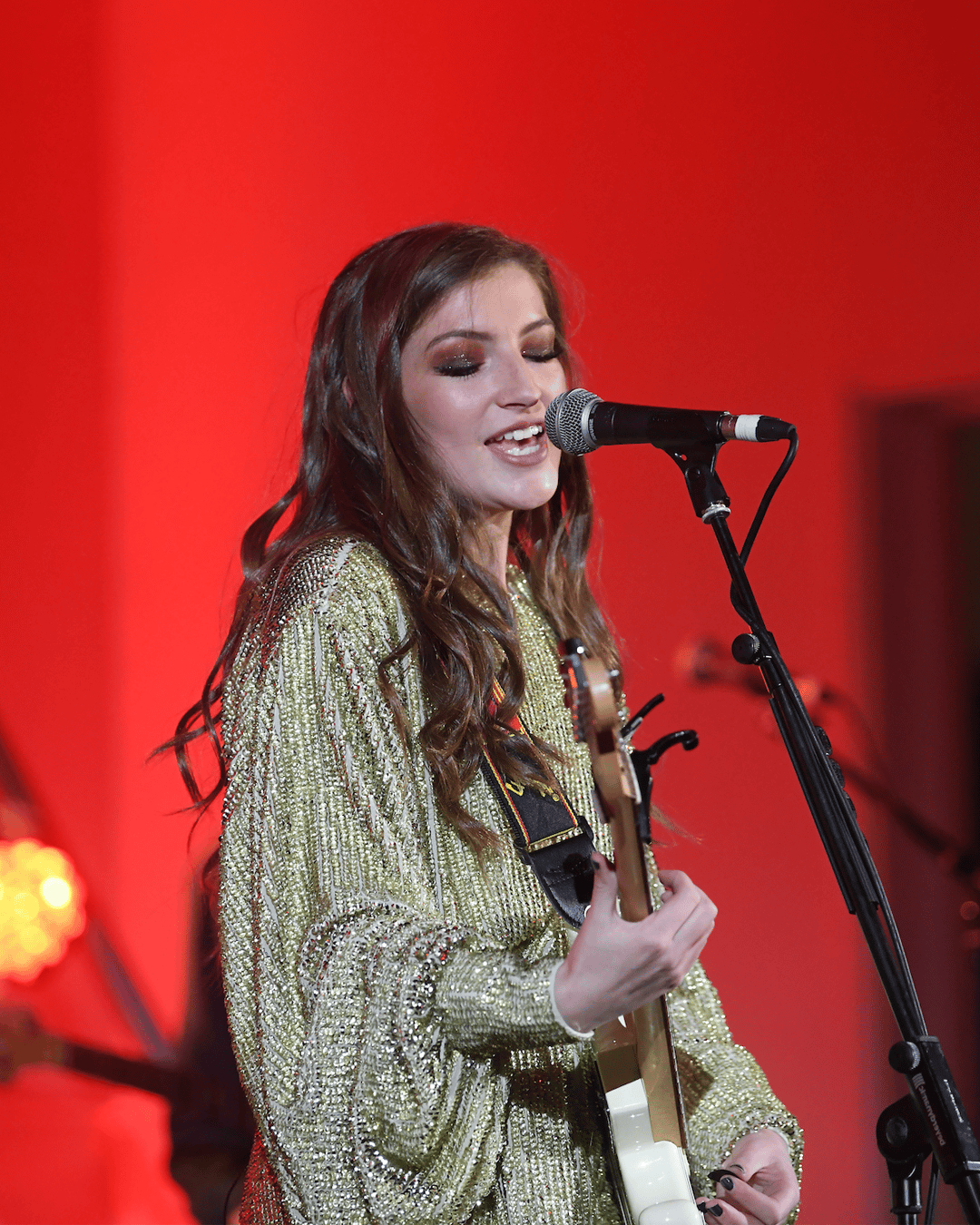 UK Country star Catherine McGrath lighted up the Empress Ballroom in 2019.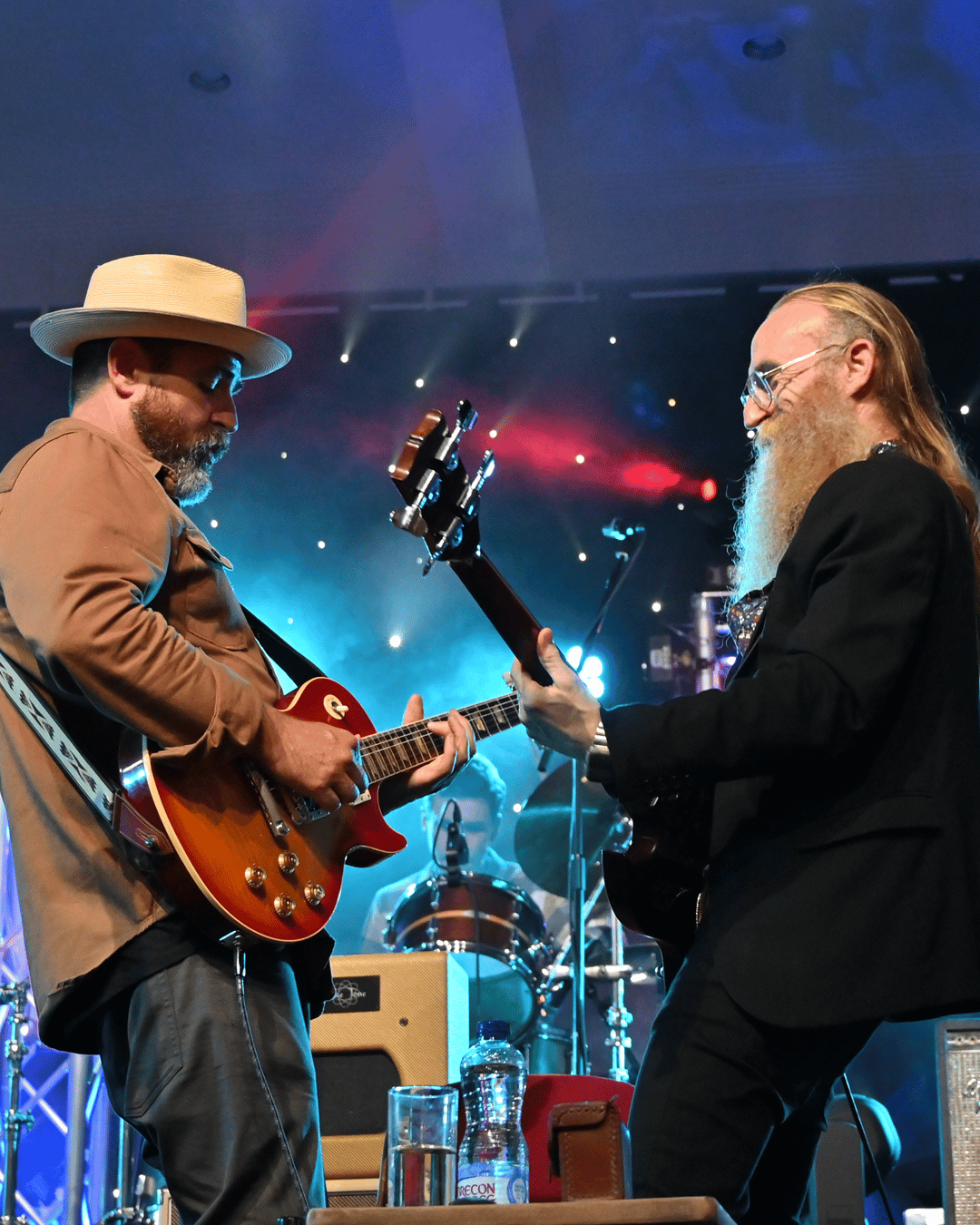 Spellbinding slide guitar from award-winning Martin Harley in 2021.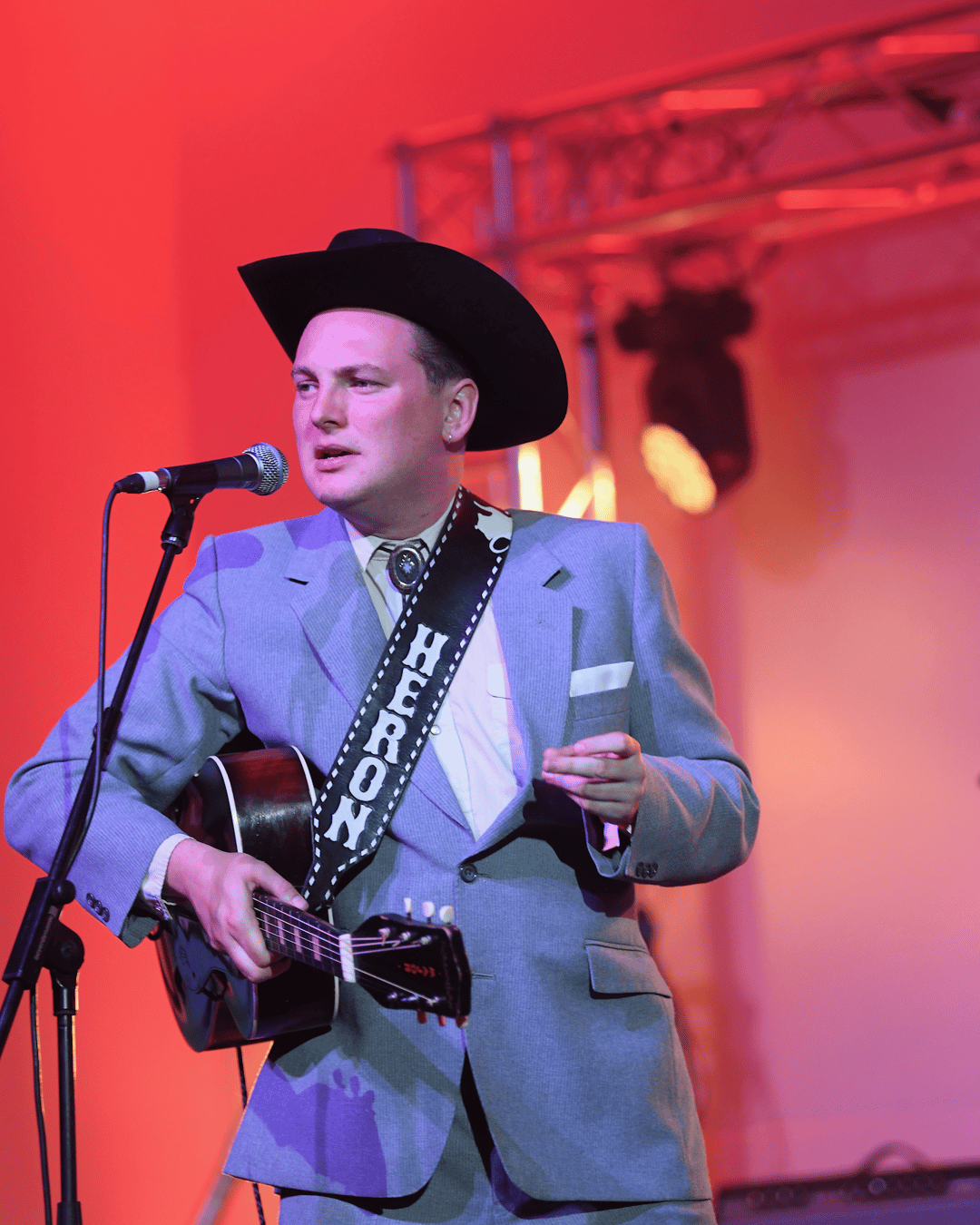 Rob Heron & The Teapad Orchestra make the dance floor bounce 2019 TBCMF.
The Programming
Martin and Marina are the exclusive programmers of the Festival.
Marina explains: "We approach the programming like an art form. It's our absolute favourite part of developing and running a music festival. Similarly, like all art, it's subjective, and we open ourselves up to criticism and praise.
Creativity can take many forms. For example, writing a new song or re-arranging an old one. Our creative outlet is programming the festival. Creativity leads to new ideas, new ways of doing things and new ways of seeing the world. We understand the risks our artists are taking. The Festival will only grow by us taking risks and challenging ourselves every day. Creating something new from the ground up is so satisfying.
We listen to our industry mentors and our fantastic audience for ideas. Marina is Vice President of The Entertainment Agents' Association. She plays an active role in the music industry steering groups. We maintain close friendships with artist managers and agents.
Apply To Play
We love live music and go to as many gigs as possible. Our apply to play process via the website introduces us to about 250 new artists each year. It also keeps us up to date with the development of another 250 artists we already know. We listen to every submission, a
minimum
of two tracks from over 400 artists (40 hours) and sometimes up to four.
YouTube and other social media channels broaden our knowledge of the applicants.
Next, we have a network of brilliant agents who trust us when pitching their artists. More agents and industry people come to the festival each year. We have gained a reputation for supporting and finding grassroots artists.
Finally, we make a direct approach to artists, agents and managers. To target the headliners we want to include in the line-up.
We have one artist in 2022 who has applied to play for three years running. This year we have given her a slot. We can see the improvements she has been making as both a songwriter and performer.
Country Music DNA
To finalise the programme we usually take a long weekend. Walking along the coast or up a mountain in the Lake district helps with our thinking. Our final choice will always be very personal and eclectic, and by that, we mean it comes from an extensive base.
That's a deliberate choice; we know what we like, and we don't want to see the same names each year. We want to promote British authenticity in artists' music. We also like to surprise our audience.
There are no set criteria for an artist to qualify for the festival. The majority of performers will identify as country artists.
We won't hesitate to programme talent that demonstrates the slightest hint of country DNA
. From personal storytelling through lyrics. The use of a story to build a song. Traditional string instruments like fiddle and pedal guitar. Simple chord progression. Sublime harmonies, or sometimes
just
a tendency to be a bit melancholic.
Eclectic
We believe that eclectic choice is positive and weirdly works for our festival. There is no point just promoting country music to just country fans. We have to introduce new people to this genre and its subgenres. We are broadening the existing fan base to enjoy a broadening music spectrum.
The Stages
There are four different stages at the Festival.
Our main stage is in the iconic, gilded Empress Ballroom. Grade II listed and built-in 1896. Its musical heritage steeps into the fabric of the building. Bands performed there include The Rolling Stones, Oasis and Ed Sheeran.
We have two stages providing back to back music in the fabulous Art Deco Arena. Built in 1896, it was
initially
known as the Indian Lounge.
Our final stage is in the Pavilion Theatre, dating back to 1878. It was built as a glass-roofed Winter Garden. With a horseshoe promenade around the perimeter.
The four stages and three rooms are all housed in one building—a magnificent Victorian entertainment palace, The Winter Gardens. The rooms connect and are very close, making it easy to move from stage to stage.
The venue and Blackpool are vital parts of our festival. Country music feels so at home here—# wherethelightsareshining. We have the most spectacular festival venue in the UK.
Lessons Learnt
Since the 1970s, it feels like the UK country music scene has had an unintentional habit of self-sabotage. This article was first published in Country Music People in 1980. Written by Alan Cackett (an early editor of Maverick Magazine) sums It up:
The American country music scene has grown into a big business. The reasons are simple, both artists and the booking agents treat country music as a way to make money.

Sadly

that attitude is not

apparent

this side of the Atlantic.

The British country scene

is run

and organised by people who are

first and foremost

fans; business is a little further down the line

.

https://alancackett.com/the-british-scene-in-the-1970s
We will ensure we do not fall into the trap. Art and Business have to coexist to make the genre sustainable.
The music industry model is changing
rapidly
. Artists can now start to compete as independents. They are building their organic fan growth. The success of the independents is attracting the more prominent agents. Who, in turn, will attract significant record companies and more prominent promoters. They are starting relationships with UK country acts. That would never have happened
just
a few years ago. And so it begins.
Future-Proofing
Our festival is designed to look forward to and support the new model. 
The British Country Music Festival will:
Continue with its style and stick to the "I'm a little bit country, I'm a little bit …." eclectic programming mantra.

Always put the UK and Irish artists front and centre stage.

Provide the best environment for audiences and artists alike to enjoy the music.

Use our influence to promote the country scene outside the festival environment.

Develop programmes to support UK songwriters both inside and outside the Festival

to support the development of Blackpool and its community.

Pledge support for the PRS Keychange initiative. Achieving 50:50 gender balance since our launch.

Work on reducing carbon footprint and becoming a greener festival

following its long term development plan. As we grow audience numbers, we will add different venues, events and stages.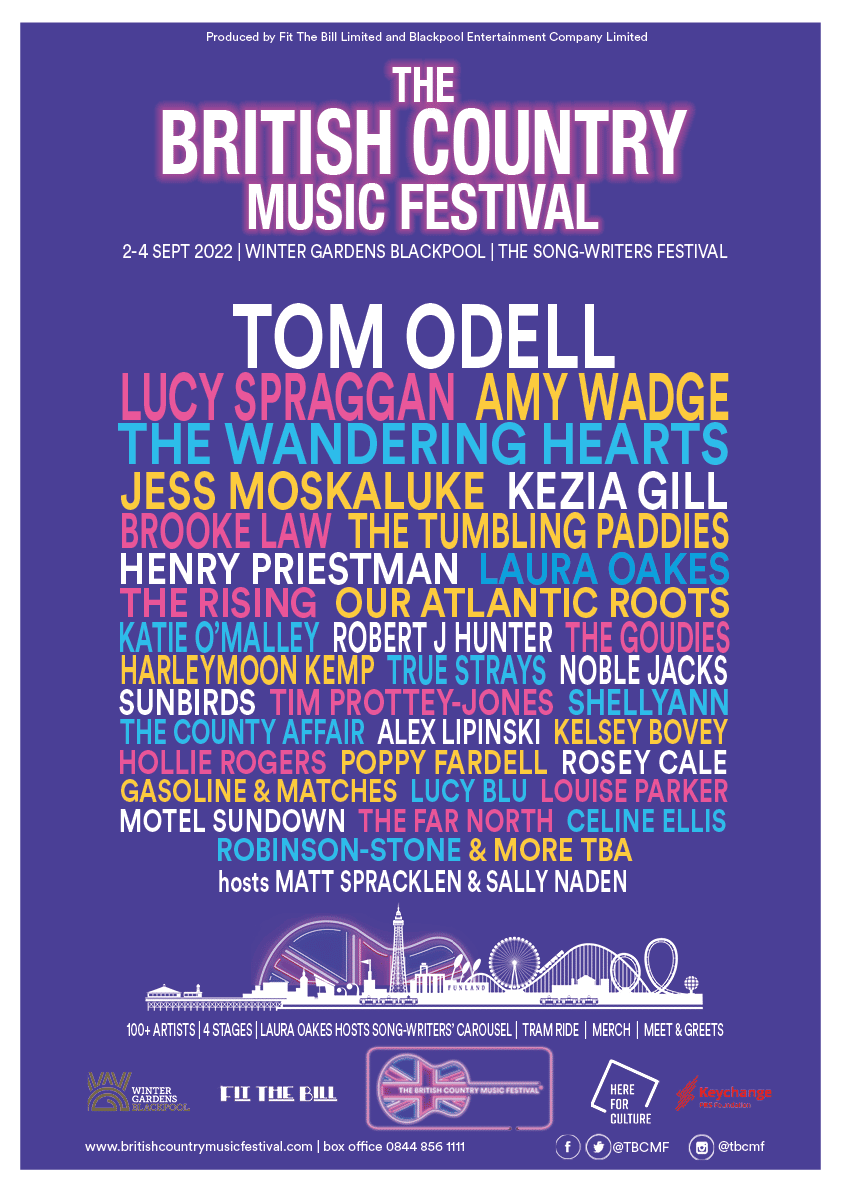 The British Country Music Festival 2022
True Dates:
2-4 September 2022
Headliners:
Tom Odell, Lucy Spraggan, Amy Wadge
International Guest:
Jess Moskaluke
The Empress Ballroom Main Stage:
The Wandering Hearts, Nobel Jacks, Tumbling Paddies, Laura Oakes Hosts, Robert J Hunter Band, Sunbirds, Jess Moskaluke, Henry Priestman and two artists to be announced in 2022
Arena Stages 1&2:
Our Atlantic Roots, The Goudies, True Strays, Rosey Cale, Shellyann, Gasoline & Matches, Kelsey Bovey, Katie O'Malley, The Rising, Lucy Blu, Hollie Rogers, The County Affair, Brooke Law, Motel Sundown, and Alex Lipinski,
Horseshoe Pavilion Acoustic Stage:
The Long Haul, Sandy McLelland, Emily Lockett, Molly-Anne, Jonas & Jane, Kate Ellis, Matt Owens, Mike Ross, Jack Blackman and  Two Ways Home.
Songwriters Carousel:
Laura Oakes Hosts
DJ and Hosts:
Matt Spracklen & Sally Naden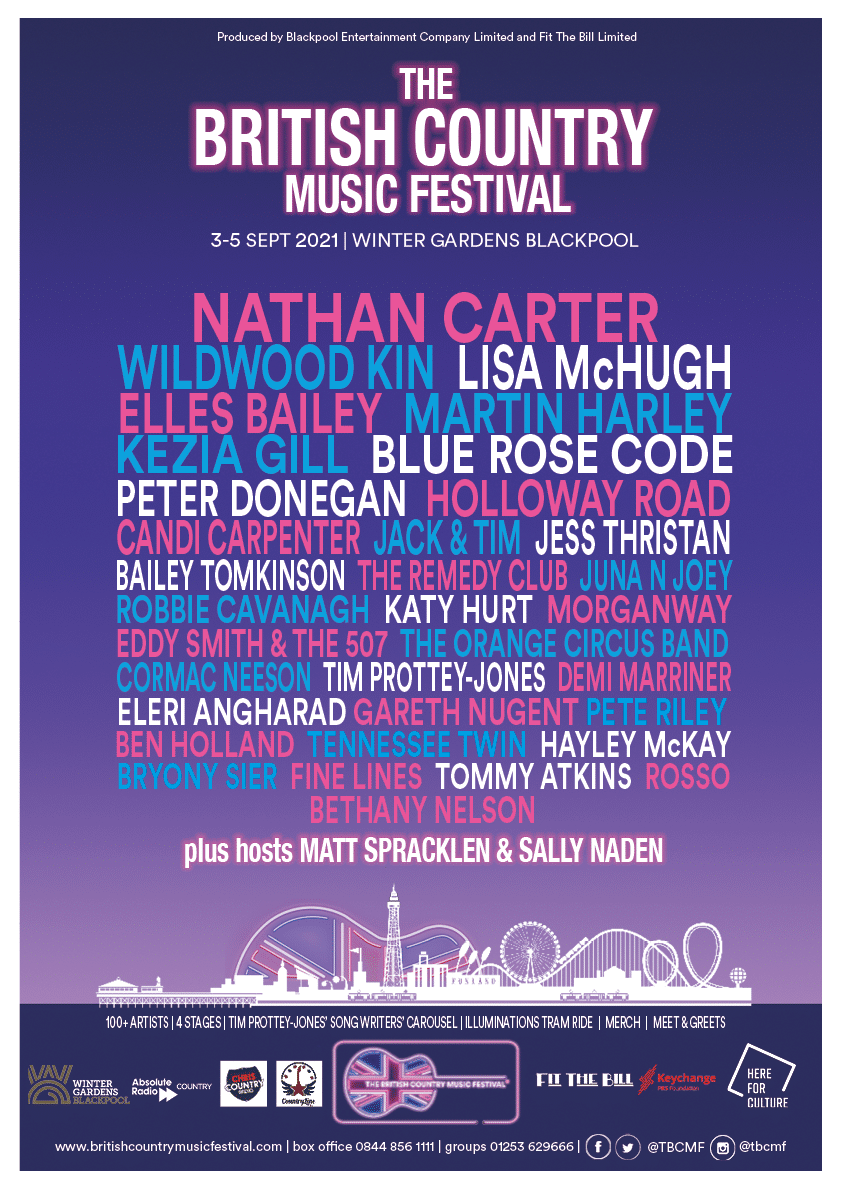 The British Country Music Festival 2020/21
Dates:
3-5 September 2021
Headliners:
Nathan Carter, Wildwood Kin, Lisa McHugh
International Guests:
Candi Carpenter, Juna N Joey
The Empress Ballroom Main Stage:
Elles Bailey, Kezia Gill, Martin Harley and Band, Holloway Road, Katy Hurt, Candi Carpenter, Peter Donegan,  Fine Lines, The Orange Circus Band and Gareth Nugent
Arena Stages 1&2:
Bailey Tomkinson, Tommy Atkins, Morganway,   Pete Riley, Blue Rose Code, Cormac Neeson, Jess Thristan, Hayley McKay, Robbie Cavanagh, Tennessee Twin,  Jack & Tim,  Eddy Smith & The 507, The Remedy Club,  June N Joey
Horseshoe Pavilion Acoustic Stage:
Bethany Nelson, Eleri Angharad, Ben Holland, Rosso Duo, Bryony Sier, Zoe Newton, Live Podcast with Matt Spracklen and Nathan Carter
Songwriters Carousel:
Hosted by Tim Prottey-Jones
DJ and Hosts:
Matt Spracklen & Sally Naden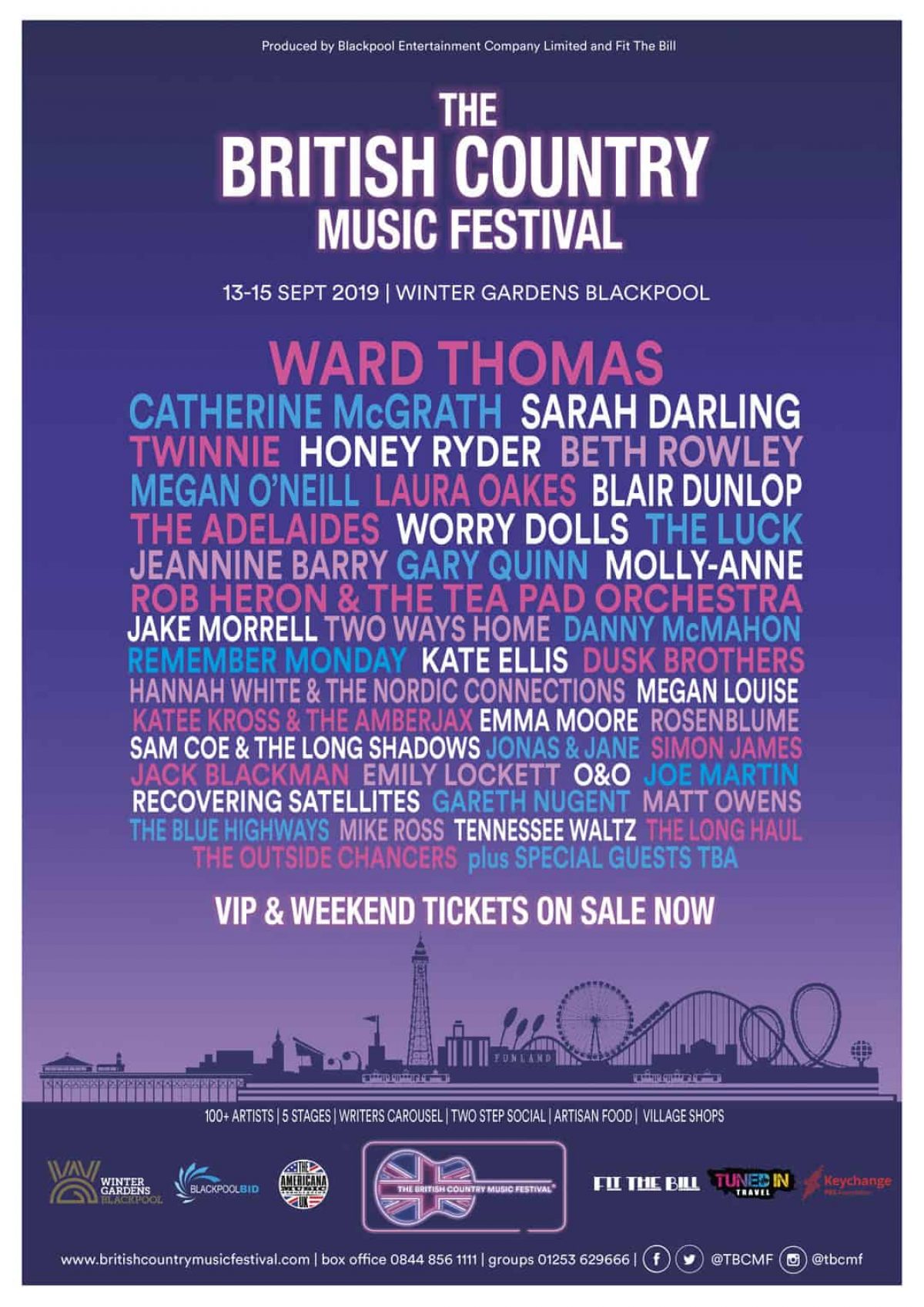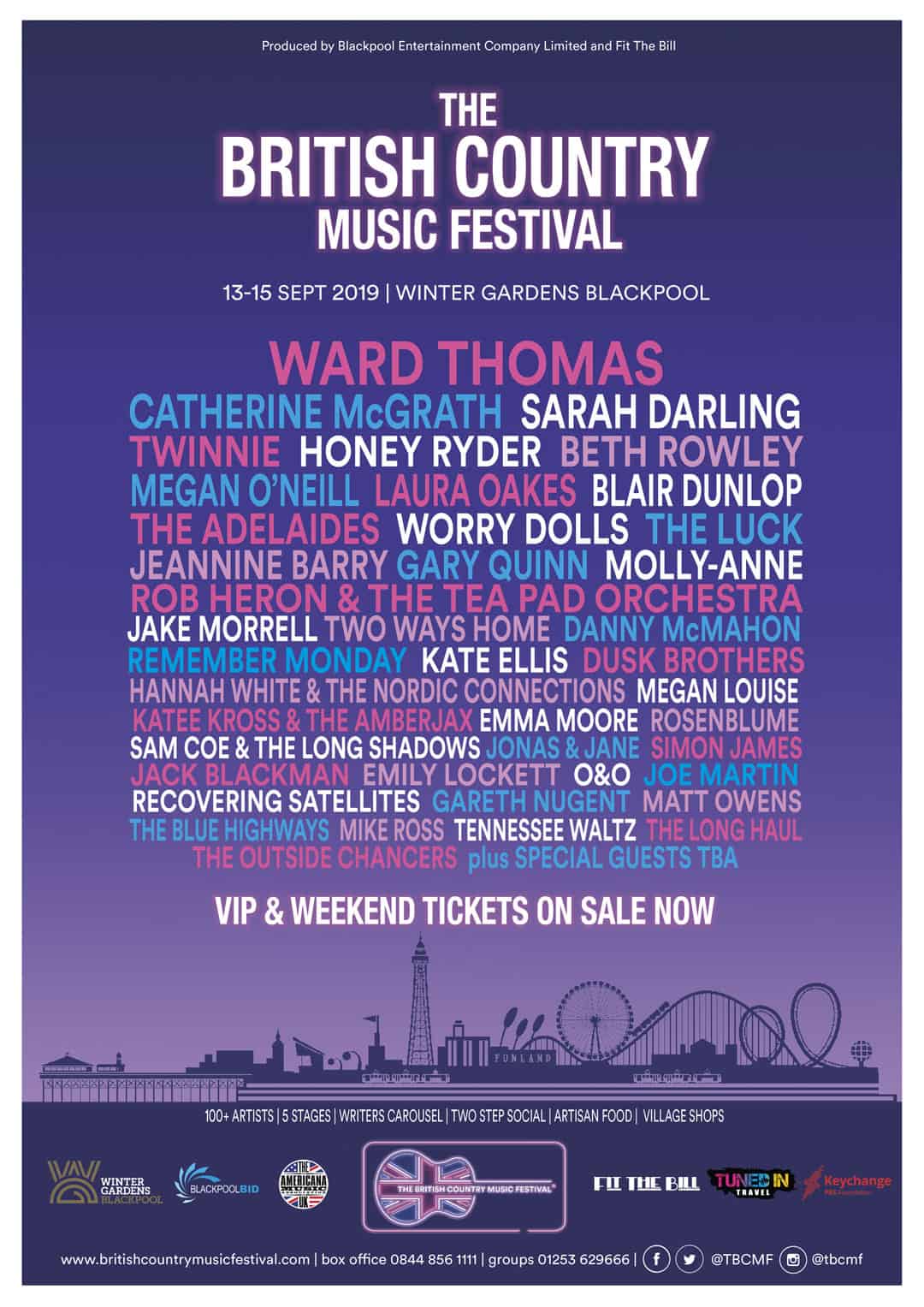 The British Country Music Festival 2019
Dates:
13-15 September 2019
Headliners:
Ward Thomas, Catherine McGrath
International Guest:
Sarah Darling
The Empress Ballroom Main Stage:
Twinnie, Honey Ryder, Megan O'Neill, Laura Oakes, Blair Dunlop, The Adelaides, Worry Dolls, Gary Quinn, Rob Heron & The Tea Pad Orchestra, Jake Morrel, Danny McMahon
Arena Stages 1&2:
Emma Moore, Joe Martin, Sam Coe & The Long Shadows, Simon James, The Outside Chancers, Recovering Satellites, Megan Louise, Beth Rowley, Hannah White & The Nordic Connection, O&O, Jeanine Barry, The Blue Highways, The Luck and Katee Kross & The AmberJax.
Horseshoe Pavilion Acoustic Stage:
The Long Haul, Sandy McLelland, Emily Lockett, Molly-Anne, Jonas & Jane, Kate Ellis, Matt Owens, Mike Ross, Jack Blackman and  Two Ways Home.
Songwriters Carousel:
Hosted by Tim Prottey-Jones
DJ and Hosts:
Matt Spracklen