TBCMF's New Country & Americana Playlist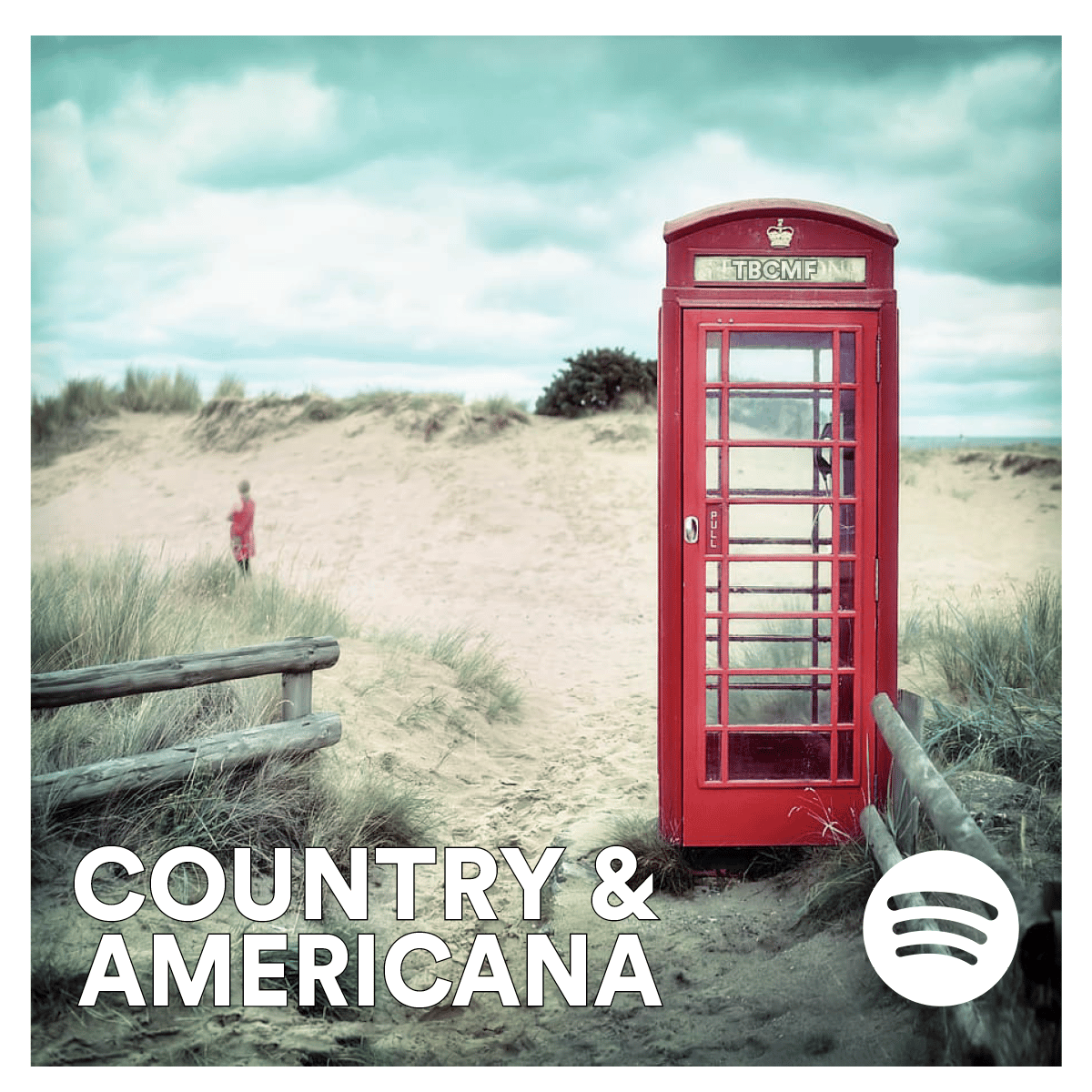 Our playlist celebrates new music from UK-based songwriters, artists and musicians in the Country Americana and Roots genres and includes all the lovely subgenres in between.
With this in mind, we add newly released music on a weekly basis from artists on our radar.  Consequently, the playlist is a work in progress and a labour of love for us. Please like on Spotify as this will directly help the independent artists on the playlist.
Listen on our site below or use this link to open Spotify
Country & Americana Playlist
Introduction
With the UK country music scene thriving more than ever, we've got a playlist for you that reflects the strength of creativity of UK songwriters. In the first instance, there are new releases from The Shires and Ward Thomas and some personal favourites from Motel Sundown and Yola. Furthermore, we have also included a Spotify playlist so you can listen on your own time!
UK Country Music, New releases and Spotify Playlist, TCBMFs New Country & American Playlist
New Releases
Spotify Playlist
TCBMFs New Country & American Playlist is a Spotify playlist where you can find all the new releases of UK Country Music. If you're looking for some good music to listen to, this is the place to go! Whether you're looking for some new artists or want to hear the next big hit, TCBMFs New Country & American Playlist has it all!
Country & Americana Releases
New Releases
Albums
Singles
EPs
The playlist is an illustration of how UK artists are pushing the boundaries of Americana & country music, including:
The Shires
The Shires are a UK country music duo. Their latest album, 10 Year Plan, is out now!
They also won awards from Music Week and British Country Music Association Awards for Best Duo/Group Act.
Ward Thomas
Ward Thomas is a country-pop duo composed of twin sisters Catherine and Lizzy Ward Thomas. They released their first album, From Where We Stand, in May 2017 and have been compared to The Civil Wars and Sara Bareilles. Their fourth studio album, "Invitation", was released in January 2019.
The twins started after playing a song they'd written to their singing teacher, Ann Bailey, who had been a session singer in Nashville. She liked it so much that she got them into the studio with producer Barry O'Neill who helped them record an EP called A Wasteland Companion (2013), followed by two more EPs: Backwards Glance (2014) & Paint The Town Red (2015). In 2016 they were signed by Universal Music Group, for whom they recorded their debut album From Where We Stand, which reached number 2 on the UK Albums Chart selling over 100K copies in its first week of release!
Yola
Yola is a singer-songwriter from Bristol, UK, now living in Nashville, TN. She's a country soul, Americana and r&b artist who is currently touring the US with her band, The Yola Band (see them if you can). Her debut album Walk Through Fire was released in 2012 and included the single Ride Out In The Country featured on our first playlist.
The latest single to be added to her new album will be released later this year, and we're excited about it! You can find Yola's music on Spotify and other places where you stream music.
Motel Sundown
The band Motel Sundown is an excellent example of the new contemporary Country Music artists breaking into the UK music scene. The band was formed in 2016 when singer-songwriters Naomi Campbell, Karen Turley and Rob Johnson met at a songwriting retreat in Liverpool. They have recently released a new album If You Were Listening.
The band's music is described as modern catchy country songs with solid harmonies on top of acoustic guitars and banjo.
The Waterboys
The Waterboys are a Scottish rock band formed in Edinburgh. The band first emerged on the cusp of the 1980s as part of a wave of British post-punk bands led by Orange Juice, Aztec Camera and Josef K. During their initial career; they had a string of Top 40 hits, including "Whole Of The Moon" and "A Girl Called Johnny."
Americana Highways say The Golden Age Of The Waterboys continues with All Souls Hill In 2022!
Ferris & Sylvester
Ferris & Sylvester are a folk/alt-country duo from London who has just released their new album, "The Long Way Around." They have recently played Glastonbury
Check out their latest album Super Human.
Here's some new country and Americana music you may have missed!
New Country and Americana Music
New Releases
New Playlists
New Music
Conclusion
And there you have it, our top picks for UK country and Americana music. We hope you enjoyed listening to them as much as we dig this playlist!