Review
Ready to Love is a well-crafted romantic, country pop song that will appeal to the masses and should secure Saint Eden's place on the festival programmes of the future, as well as take them swiftly into the iTunes Country Chart.
 Sam Bradley (lead vocal, guitar) and Bobby Harris (lead guitar, vocals) were introduced to one another by a mutual friend. Their shared passion for country pop was evident from the off and they have since spent time in Nashville where Sam spent part of his childhood.
Sam's Mother continues to run songwriters retreats over there and Sam Palladio is a family friend.
The duo has worked with some of Nashville's leading songwriters and this track is testament to a great partnership, whose vocals and musicianship blend well.
The lyrics explore those desolate feelings when you have given up hope of finding love, until one night in a bar and you see that someone who ignites a spark that says your 'Ready To Love'.
 Their music is attracting new fans every day and Saint Eden now has a classy and varied catalogue of work to their name. I look forward to seeing them live.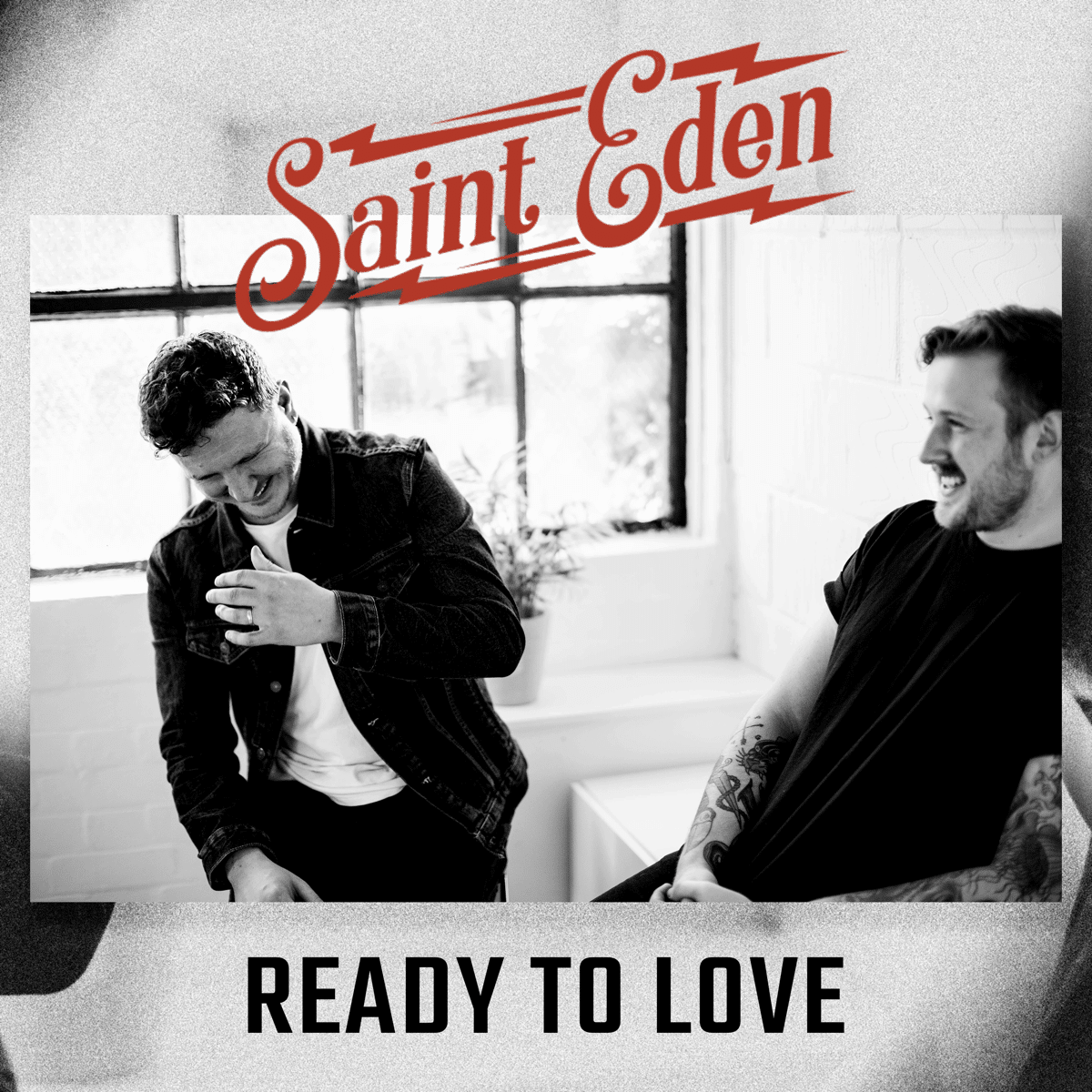 Credits
Saint Eden| Ready To Love
Credits
Performed by Saint Eden
Written by Alasdair Harris, Jason Guy, Sam Lindsey
Produced by Dan Weller
New UK Country Music Guide
We listen to roughly 20-35 new releases a week from UK artists in the contemporary country & Americana genres. Including the lovely sub genres of  Alt Country, Country Pop, Country Rock, Country Swing, Country Soul, Bluegrass, Country Blues and Folk. 
Out of those songs we will choose 7 songs that have grabbed us and celebrate them here.
We have a spotify playlist of all recent relased songs by UK artists please follow and like the link below.
TBCMF will continue to bring Country fans and artists together to celebrate the unique spirit and sense of unity that is at the heart of what our festival stands for.
Please let us know what you think about the songs in the comments below.