Review
If you need a song to raise the spirits and get you off the couch to Dosey Doe around the living room, then 'Wherever You're Going?' is the perfect antidote to these times of struggle.
If you were to imagine a massive hoedown party in Ireland, then this song would be the sound track.
Derek Ryan has had considerable chart success with number one albums in his home country of Ireland along with sell out tours on both sides of the Irish Sea. It isn't surprising to learn that artists including Daniel O'Donnell and Foster and Allen have recorded Derek's songs as the lyrics are simplistic, universal, inoffensive and very catchy. The perfect recipe for a hit song…. you almost feel like you must have heard it before and if not why not?
Initially, he followed a successful career in pop with boyband D-Side, before turning to his love of Irish-American country music.
His Mum was a country music fan and he grew up listening to songs by Garth Brooks and Alan Jackson. Philomena Begley was another inspirational artist for him and during lockdown in 2020, he had the privilege to link up with her at a distance to record "It Won't Rain Forever" with the proceeds going to Age NI and Alone in the Irish Republic.
Derek has won countless accolades including Entertainer of the Year, Album of The Year and Best Live Performer. However, he is most proud of the award winning recognition for his song-writing abilities at the Sunday World and Irish Country Music Awards.
Following a successful tour of Australia, sell out concerts in Scotland and over 30m YouTube views, Derek is set to be one of the new faces flying the flag for traditional, Irish country music.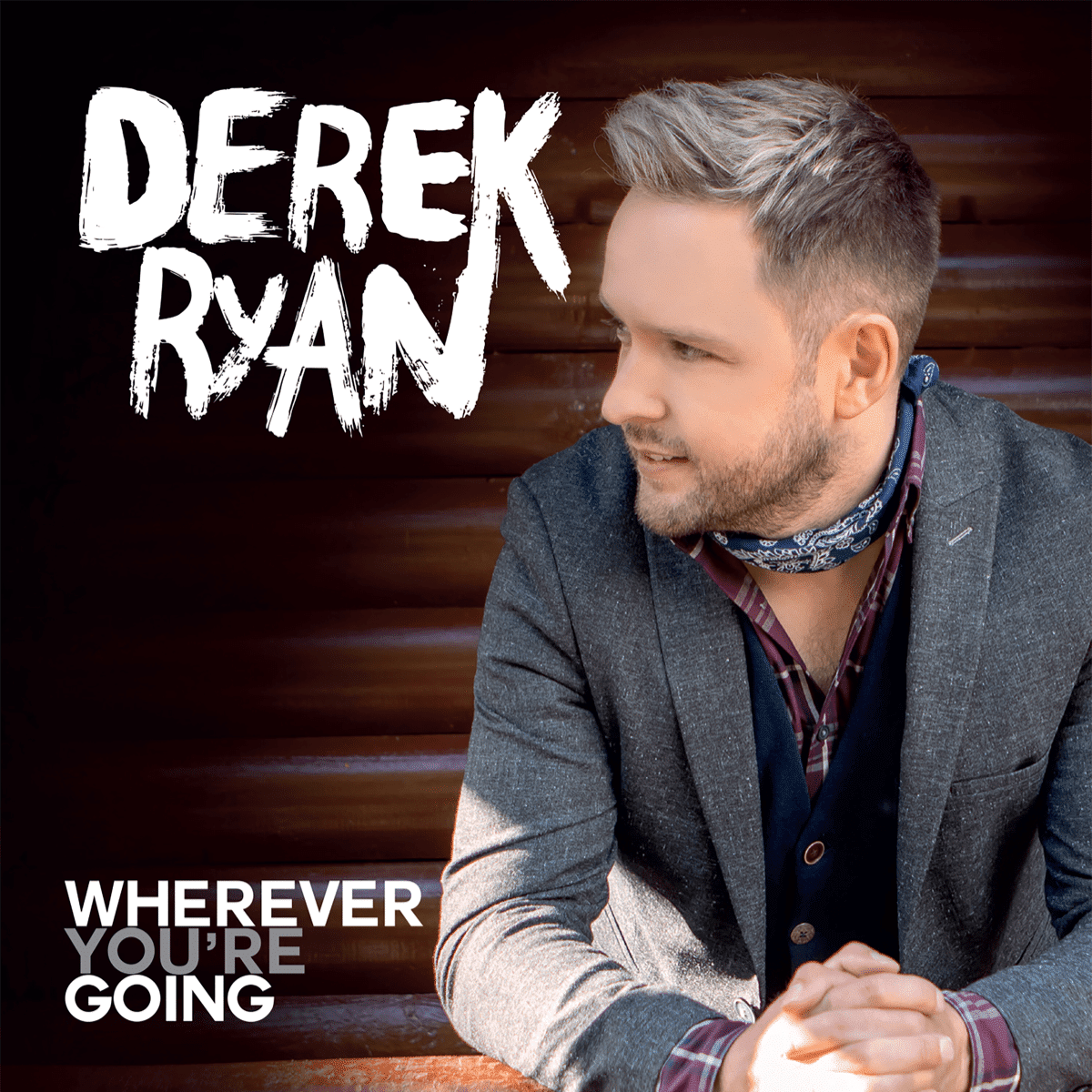 Credits
Derek Ryan | Wherever You're Going
Credits
Performed by Derek Ryan
New UK Country Music Guide
We listen to roughly 20-35 new releases a week from UK artists in the contemporary country & Americana genres. Including the lovely sub genres of  Alt Country, Country Pop, Country Rock, Country Swing, Country Soul, Bluegrass, Country Blues and Folk. 
Out of those songs we will choose 7 songs that have grabbed us and celebrate them here.
We have a spotify playlist of all recent relased songs by UK artists please follow and like the link below.
TBCMF will continue to bring Country fans and artists together to celebrate the unique spirit and sense of unity that is at the heart of what our festival stands for.
Please let us know what you think about the songs in the comments below.