Review
From the sound of the police sirens that top and tail this track, Bonnie & Clyde unsurprisingly follows a very American trajectory through its country pop sound and references.
Lucy Blu is already making a name for herself having reached the number 1 slot on the UK iTunes Country Chart with her previous single Only Just Begun.
Bonnie & Clyde is a country pop song, guitar led and with vocals that at times are reminiscent of Olivia Newton John. It moves along at rocky pace and with a catchy chorus, it is a definite crowd pleaser.
The girl with the blue hair was making waves and breaking through in 2019 following appearances at major festivals as well as attracting national radio play for her music. We can only assume that as and when live music returns in earnest, Lucy Blu will be able to pick up where she left off and we will continue to see her name on the poster boards in 2021.
Marina Blore, The British Country Music Festival (TBCMF)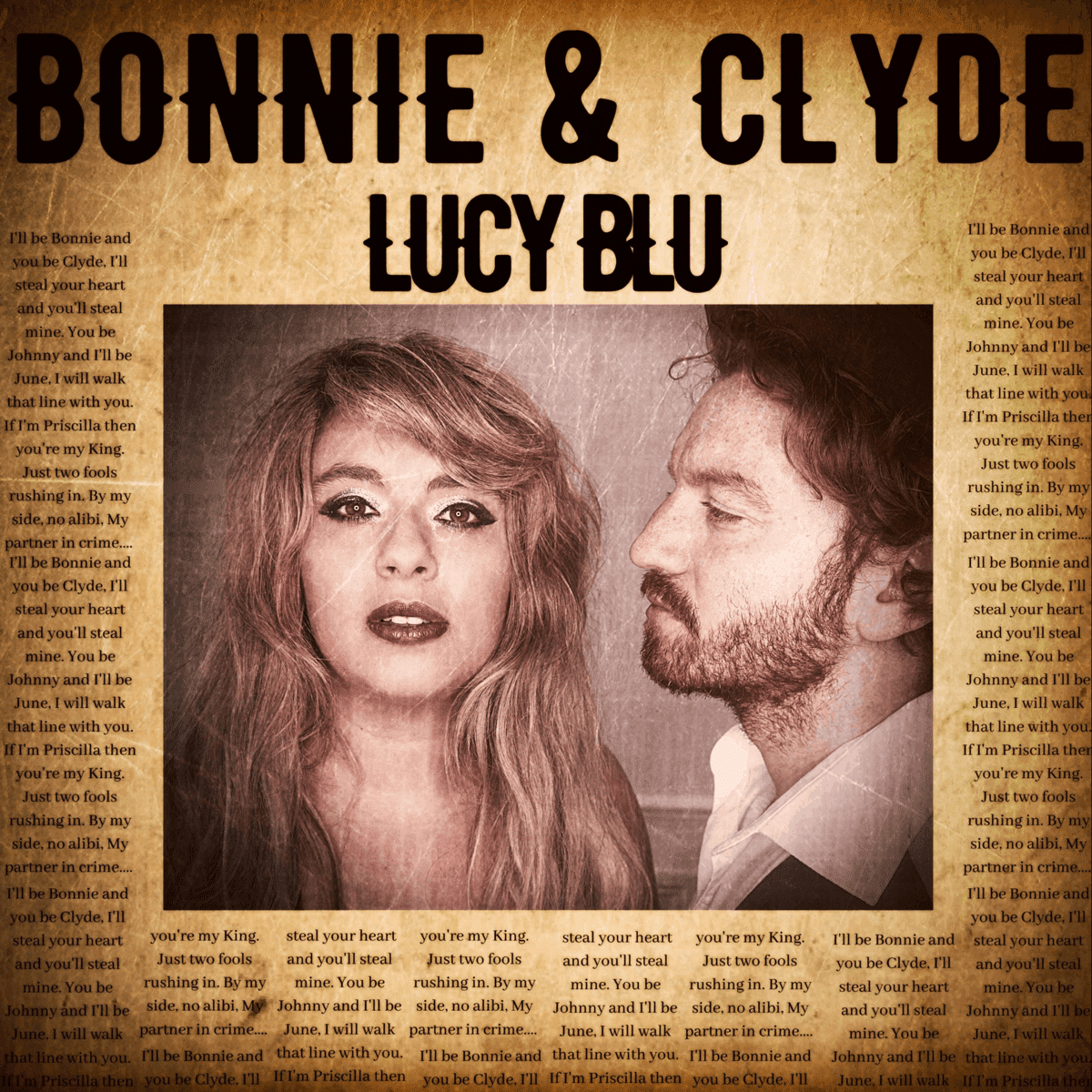 Credits
Lucy Blue | Bonnie & Clyde
Credits
Performed by Lucy Blu
Written by Lucy Alexandra Sardinha
Produced by Alex Maile
New UK Country Music Guide
We listen to roughly 20-35 new releases a week from UK artists in the contemporary country & Americana genres. Including the lovely sub genres of  Alt Country, Country Pop, Country Rock, Country Swing, Country Soul, Bluegrass, Country Blues and Folk. 
Out of those songs we will choose 7 songs that have grabbed us and celebrate them here.
We have a spotify playlist of all recent relased songs by UK artists please follow and like the link below.
TBCMF will continue to bring Country fans and artists together to celebrate the unique spirit and sense of unity that is at the heart of what our festival stands for.
Please let us know what you think about the songs in the comments below.