Review
 From the get go Midasville has a hint of the Leonard Cohen about it. It is melancholic and cynical telling the story of a forgotten town. In a world that has got so much smaller recently, confined to our own towns and homes and the feeling of isolation, the lyrics will resonate with many.
The vocal pairing of Phil Hooley and Robert Vincent is a marriage made in heaven. Both have Americana running through their veins and this was a genius stroke to bring the two together.
Midasville will immediately transport you to an American town (somewhere in Utah we believe), it paints pictures beautifully and if I toured Utah now, I am sure I would recognise it when I saw it.
Rob Vincent performed for us twice at Folk On The Dock in Liverpool. We first spotted him back in 2016 when we invited him to play a fringe venue and we invited him back in 2018 to headline the main stage. Such has been the swift rise to headline status for Mr Vincent.
Phil Hooley, lead singer with The Woolgatherers formed back in 2009, is clearly an accomplished songwriter with a voice that is unique in tone and rich in Dylanesque grit.
I hope that the partnership between Hooley and Vincent continues as it delivers music that is unique from two singer-songwriters at the top of their game. 
Martin Blore, The British Country Music Festival (TBCMF)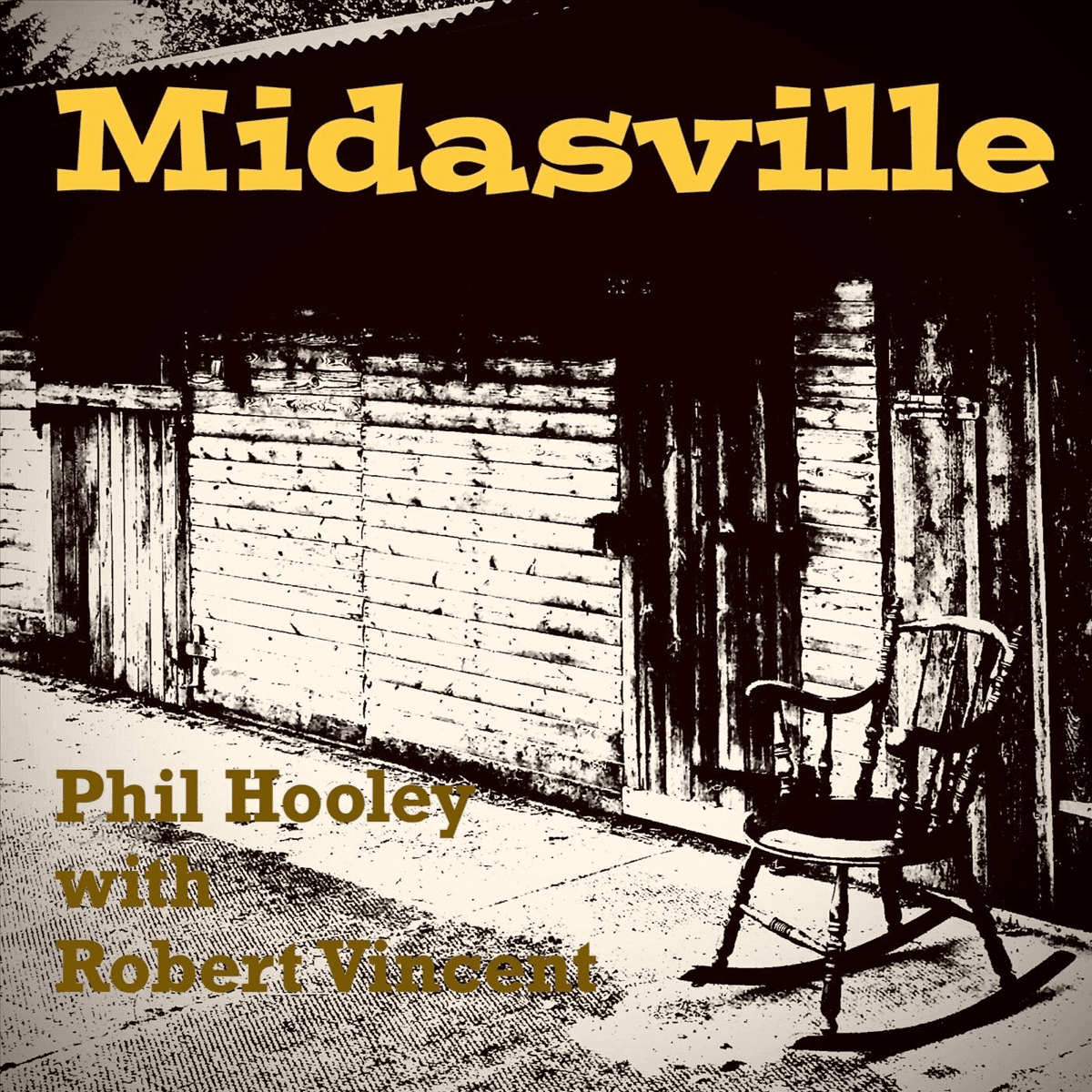 Credits
Phil Hooley | Rob Vincent | Midasville
Credits
Performed by Phil Hooley, Robert Vincent
Written by Phil Hooley
New UK Country Music Guide
We listen to roughly 20-35 new releases a week from UK artists in the contemporary country & Americana genres. Including the lovely sub genres of  Alt Country, Country Pop, Country Rock, Country Swing, Country Soul, Bluegrass, Country Blues and Folk. 
Out of those songs we will choose 7 songs that have grabbed us and celebrate them here.
We have a spotify playlist of all recent relased songs by UK artists please follow and like the link below.
TBCMF will continue to bring Country fans and artists together to celebrate the unique spirit and sense of unity that is at the heart of what our festival stands for.
Please let us know what you think about the songs in the comments below.