Welcome to the UK Country Music News for February 2023.
The UK country scene has enjoyed a solid start to the year, successful tours, and exciting new releases, and we are now at the stage where we are preparing for festival season. Hopefully, we'll see more UK talent than ever in the spotlight at some of those significant events.
At TBCMF HQ, we are just putting the final touches on our 2023 line-up. We have a genuine music legend headliner and a fine array of incredible talent from the UK and we look forward to sharing with you on Thursday 9th March.  
The last of our early-bird tickets are available now. Prices will increase when we make the line-up announcement. 
In February, we also published the first of our four-part UK Country Music series written by Jonny Brick. The first part, The Origins of Country Music, is about music migration and the influence of musicians from the British Isles on the DNA of Country Music in America.   
At the start of February, we saw one of the most talked about talents on the scene, Kezia Gill, release her new single 'Whiskey Over Ice'. Following a special acoustic version played on BBC Radio 2 Bob Harris' The Country Show it ranked number one on the country iTunes chart.
TBCMF photo Inspires A Girl's Night In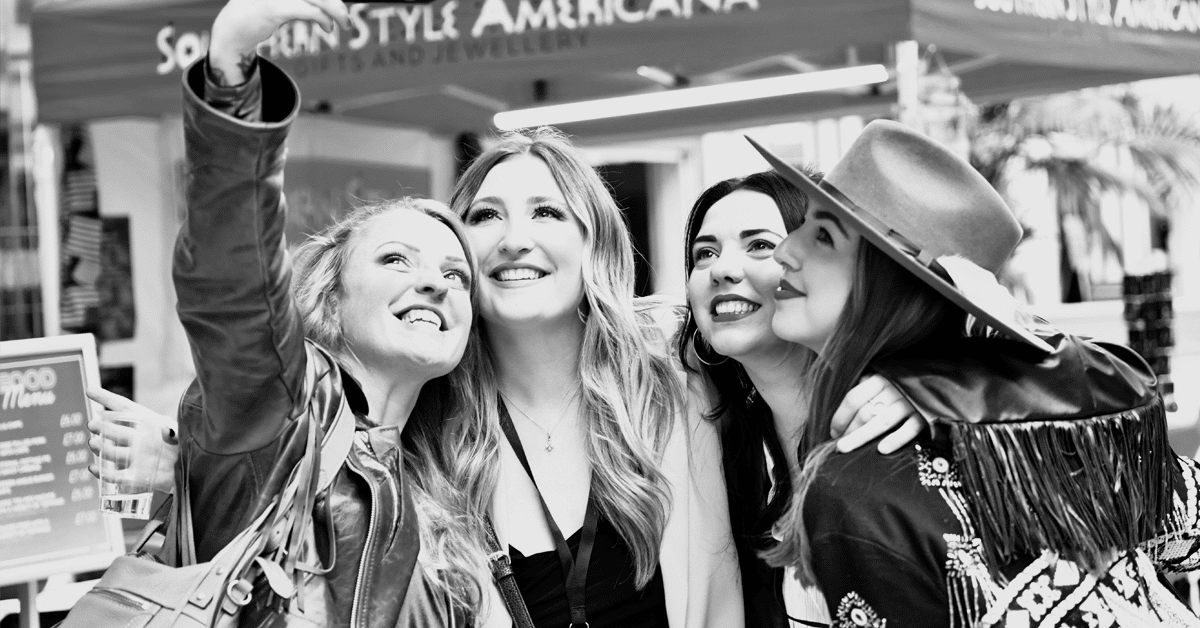 Gill then hit the road in late February on a tour like no other. The 'Girls Night In – The Round' tour brought together four of the UK's most prominent females in the genre. Gill teamed up with Demi Marriner, Jade Helliwell and Jess Thristan for six nights, four of them sold out completely, weeks in advance.
Speaking before the tour kicked off, Helliwell said, "When we get together it's just so fun to play together; we write, discuss our favourite artists etc. It seemed like a great idea to take what we do on our nights out, on the road."
 Gill remembers the exact moment where the idea sprung from, "We were all at the Blackpool Country Music Festival back in 2021, and we had a photograph all together that was shared on social media. The comments came flooding in about what a great tour/show it would be, and we've toyed with the idea ever since."
The four of them hosted a writers' round style show in the most intimate settings across the country, in a show of solidarity for the UK scene and women in music. Not only was there fantastic entertainment on offer in the style of brilliant songwriting and powerhouse vocals, but the girls, when they get together, are comedians and had the audience in uproar.
Emilia Quinn has also been out on tour supporting Welsh country singer Laura Evans this month. At the end of January, Quinn released her song 'River' but kept on teasing new music on her socials throughout the month of February. She announced that her next single, 'Magpie', which is now available to pre-save, will drop on March 24th – another one to look forward to next month.
Featured New Country & Americana Releases August 2022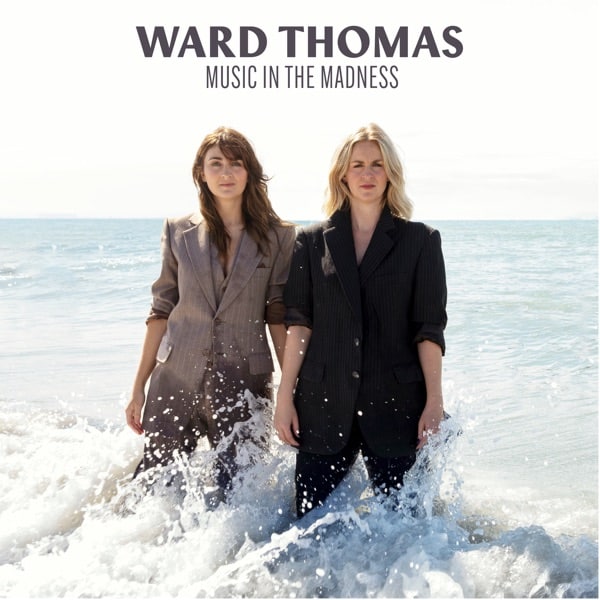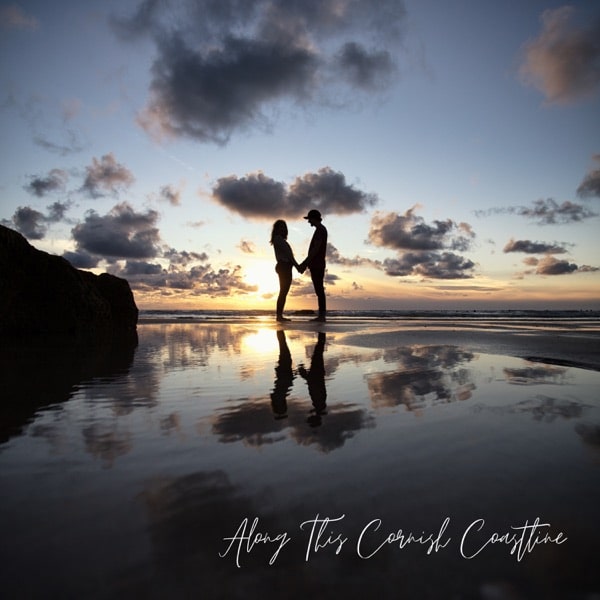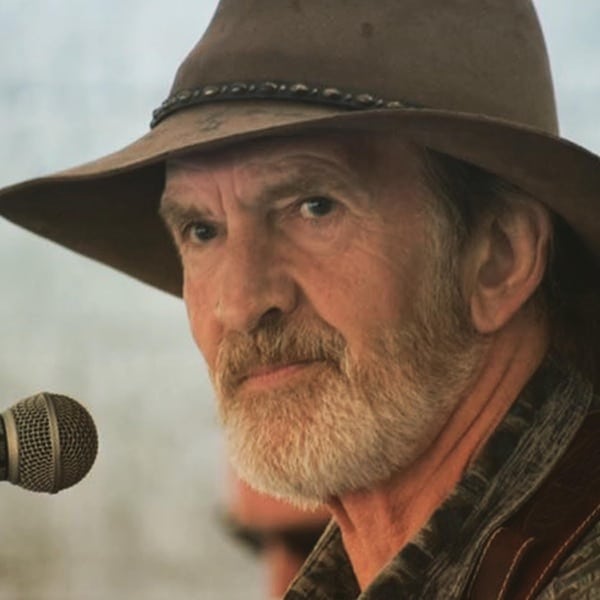 Simeon Hammon Dallas releases The Blues Is A Game. From her album Make It Romantic—a potent mix of blues, jazz and country blues.
Singer-songwriter Jess Thristan's latest single, Worse Than Me, was written with Kaity Rae. In a song exploring self-doubt, Jess asks: "I

f anybody said those things to my friends, I'd knock them out.

So why is it OK when I say them to myself?"

Released on Venus Climbing label, the talented Fiona Bevan releases Peaches, an anthem for female empowerment from The Girl with The Telescope EP. Fiona has written songs for

Kylie, Ed Sheeran, Lewis Capaldi, One Direction, Backstreet Boys and Tom Walker.

Self-produced Graceland is the latest single from Bailey Tomkinson. The song follows a nostalgic car journey driving to nowhere in particular.
A number of British groups are having a busy few months. Remember Monday, made up of Lauren Byrne, Holly-Anne Hull and Charlotte Steele, also began February with new music. The trio who are one of the most talked about bands on the UK scene at the moment released their EP 'Hysterical Women' on February 3rd to rave reviews. They then celebrated by throwing an EP launch event at Omeara in London on February 12th. The three girls have perfected their harmonies and solidified their songwriting on this latest record.
Meanwhile, the new UK country group, First Time Flyers made up of Tim Prottey-Jones, Robbie Cavanagh, Poppy Fardell and Vicki Manser released their third single 'Heartbreak Handshake' on February 17th after only launching earlier this year. They were also announced to play Country 2 Country and The Long Road.
Morganway has announced new music for us to look forward to at the beginning of next month as well. They release a new single 'World Stopped Running' on March 3rd.
Country 2 Country Festival
The big talking point in March will be the Country 2 Country festival in London, Glasgow and Dublin and in London, there will be 13 UK country artists playing across the weekend including new band First Time Flyers, the previously mentioned Kezia Gill, Brooke Law, siblings Eric & Jensen and Remember Monday. Meanwhile, Kevin McGuire announced his involvement in playing at C2C in Glasgow.
            James Dunne is involved in a charity single raising money for Help For Heroes. The veteran posted on his social media the day he went into the studio to record alongside 19 other artists who had all been invited to be a part of the project. When we know more about those release dates we'll let you know.
Ward Thomas Music In The Madness
            There will also be a much-anticipated new album from Ward Thomas in the first half of March. 'Music In The Madness' – their fifth studio album- is out on March 10th. The fifth song to be shared from that album was called 'Loved By You', and just days later, another song, 'Next To You', landed. The latter was particularly popular with fans and was accompanied by the news that Catherine and her husband are expecting a baby in May! It's all go for this talented duo who have helped put the UK country music scene on the map over the last few years.
New Country & Americana Playlist
In February, we added nine new releases to TBCMF's New Country & Americana playlist.
Our lovingly curated playlist features newly released music covering country, Americana and roots music from UK artists. It's so exciting to see the boundaries of these genres being pushed and developed in new directions by our homegrown artists.
Previous TBCMF artists Ward Thomas, Tennessee Twin, Our Atlantic Roots, Emma Moore
New music released by Georgia Nevada, Preston D Barnes, Craig Gould, Jeorgia Rose, Dea Matrona, Jenny Colquitt and Phil Hoole
We will share and update the playlist every week. Please like it on Spotify as this directly helps the independent artists featured.
Hero Image: Lucy Spraggan