When we think of artists who represent contemporary UK country music, one artist has become a glaring omission at The British Country Music Festival, Jade Helliwell.
Yorkshire-born Jade Helliwell is a multi-award-winning UK country pop singer-songwriter. The public reaction to her performance with a busker on a night out in Leeds led to 23 million views of the viral video and gave Jade the confidence to trade her job as a teaching assistant for a full-time musician. Her music is characterized by its blend of country pop, as exemplified by her empowering song, Woman I Am from her latest EP Woman.
We caught up with Jade; please find her thoughts and insights into UK country music below.
UPDATE 09/03/2023 We are delighted to announce that Jade will perform on the Empress Ballroom's main stage at TBCMF 2023.  
Five minutes with singer-songwriter Jade Helliwell
When did you first know you wanted to be a musician?
I've known since I was a very small child. I've always loved performing for audiences and singing.
When I was around nine years old, I sang karaoke on a family holiday; I really caught the bug and knew it was what I wanted to do with my life.
I came home, recorded an album of cover songs, and started performing at local sports events and weddings, and it just grew from there.
What were your earliest influences growing up?
Lots of Whitney Houston, Mariah Carey, Shania Twain, Texas, The Corrs and Gabrielle; I was influenced by the music my Mum listened to.
I loved Britney Spears, Christina Aguilera and The Spice Girls as I grew up.
Once I started playing the guitar and getting into country music, I was influenced by Taylor Swift, Kellie Pickler, Carrie Underwood and Lady A.
You rose to fame through that viral video of you joining in with a busker. Can you take me back to that moment and did you ever believe it would kick-start your career in the way it has?
I had no idea the impact that moment would have on my life. I had been out all day and was a few gins off a taxi home! Ha ha. But yeah, once it went online, it just took on a life of its own. My world went into overdrive overnight.
I had been toying with wanting to leave my job as a teaching assistant and try and do music full-time, but I was scared to make the jump. The video gave me the kick I needed to take the chance. Touch wood, almost six years later, I'm still a full-time musician.
Please tell me the story behind the song Woman I Am

?
Woman I Am was the missing link for my EP. I wanted to write a song empowering all kinds of women. Showing my vulnerable side while celebrating my strengths. It's a song about being unapologetically yourself and owning your flaws.
I wrote this with Laura Oakes, who is an incredible writer. I knew when I took the idea to her she was the perfect co-writer to get this message across.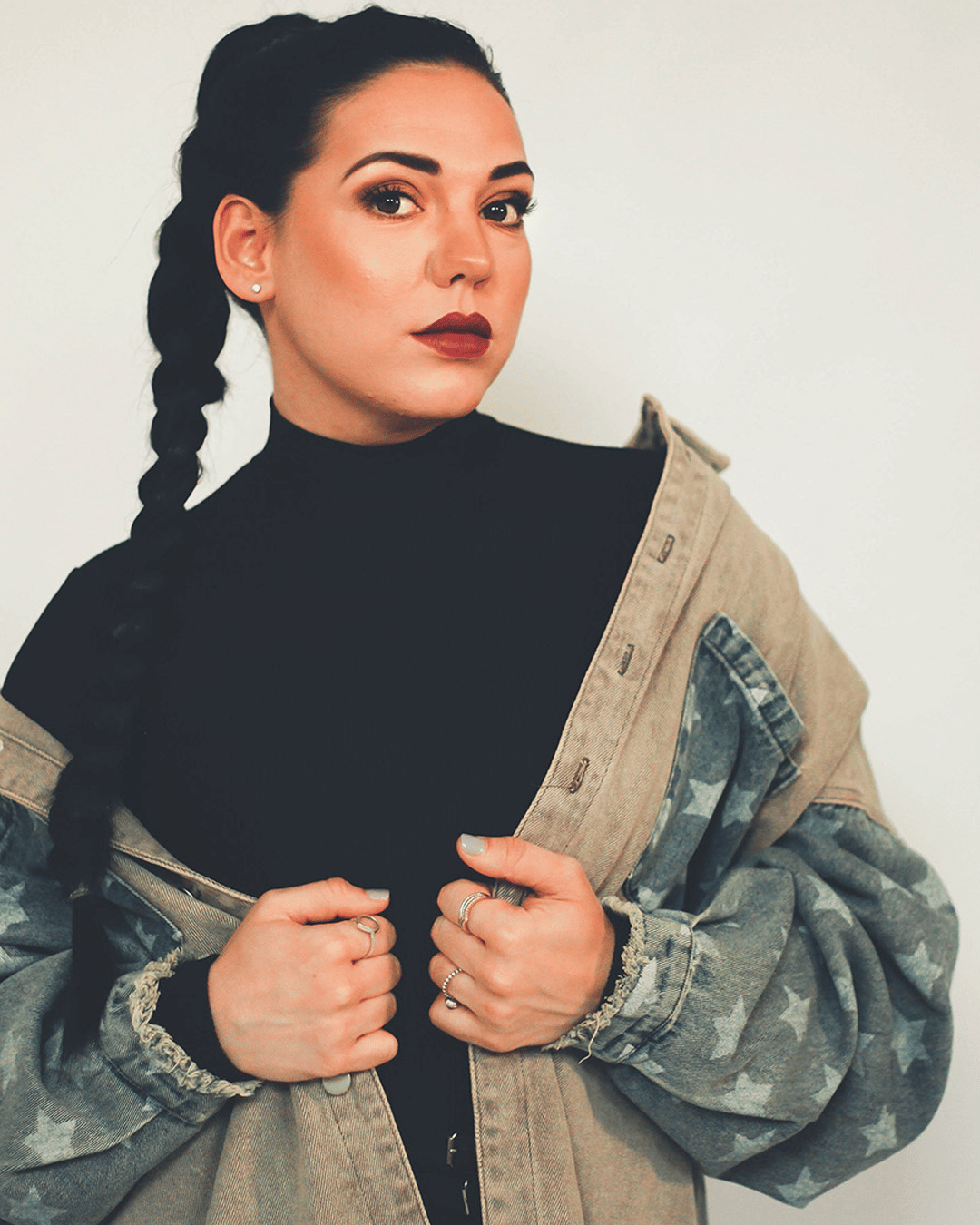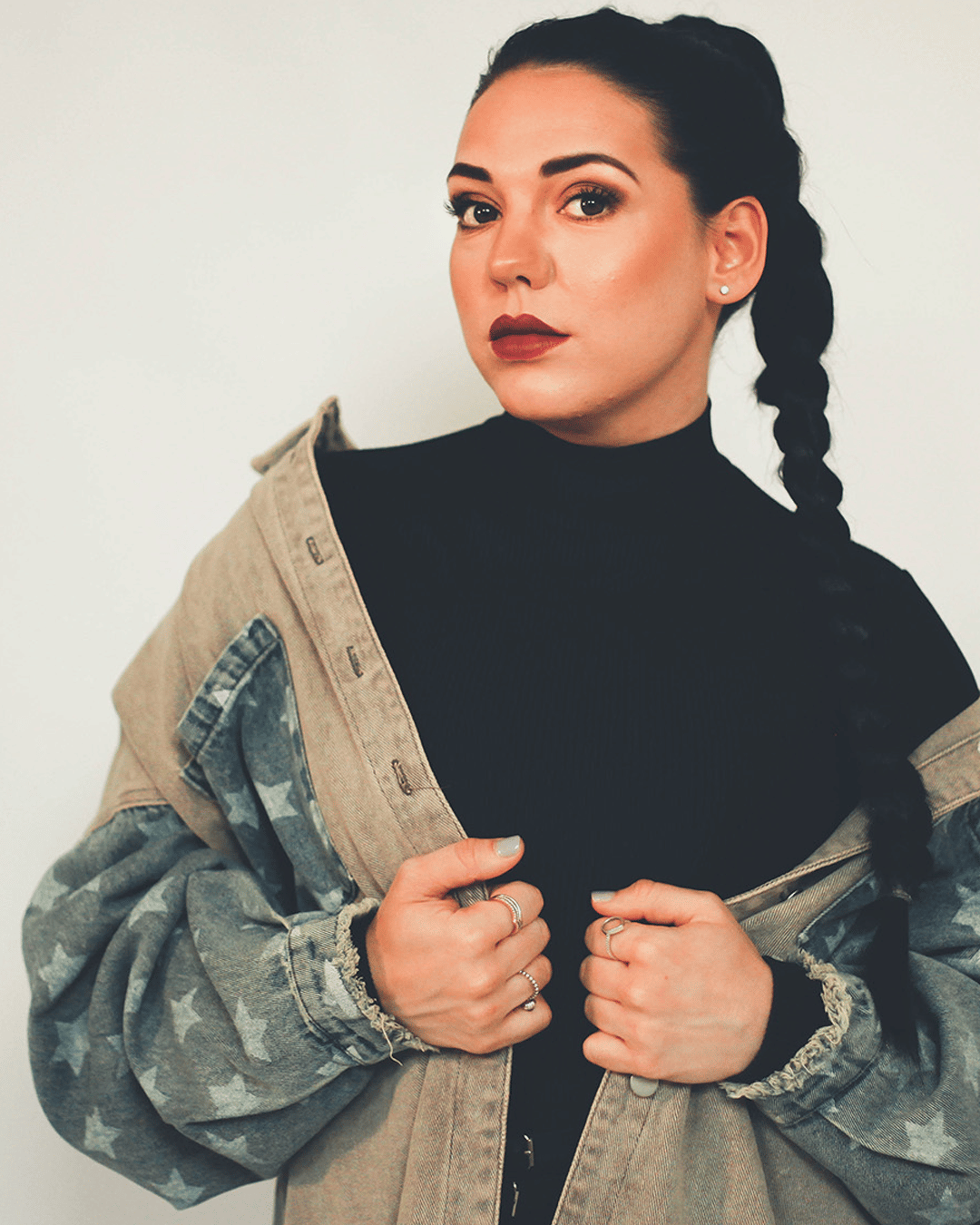 You

'

ve just won the BCMA Award for your single 'Smoke

'

can you tell me a bit about that song and how much this award means to you?
I wrote Smoke with Femke Weidema on a Zoom write coming out of lockdown.
We wanted to address those situations in life where you know for a fact that someone is being dishonest with you, but trying to convince you otherwise.
Taking home the BCMA for UK Song of The Year for this one was such a surprise. It's incredible that people connect so well that they want to nominate it to be recognised in the industry. 
What does country music mean to you?
To me, it means honesty. I love the storytelling element of country music, how you can connect to characters in a song and find yourself in the words.
I love how country music connects people.
What

'

s the strangest thing you

'

ve written a song about?
Haha, it's wrong how many stupid songs I've written!
The strangest and silliest is probably when myself and Demi Marriner once went out day drinking (by that, I mean I had two drinks that went straight to my head). We came back and wrote a song called 'Two Gins Deep' about a girl who gets up to all sorts of mischief when she's on a night out.
I've just released my EP Woman, so for now, I'm enjoying performing those songs and seeing people connect to them.
I'm performing at the South Wales Country Festival on Dec 10th and kicking off the new year with performances at Thornton Hough Village Hall on Feb 11th and Vaqueros Songwriters Festival on March 25th.
I have lots in the pipeline I'm so excited to share as soon as possible. Until then – lots of writing and lots of planning for 2023!
Singer-Songwriter Jade Helliwell
We are pleased to present Jade Helliwell's award-winning song; Smoke
A DEEPER DIVE INTO UK COUNTRY & AMERICANA
We are developing a history of UK country music and the effect the British Isles have had on American country music.
Click the link to our article  The Origins of Country Music, the first in a four-part series exploring country music in the UK. Delve into our history and influence on the birth of country music.
Frequently Asked Questions, advice on tickets, timings, travel, accessibility  accommodation, festival details for The British Country Music Festival