PART TWO: 4
The History of UK Country Music 2012-2020
UK Country Music 2012-2020
The history of country music in the UK from 2012 to 2020 encompasses the influential presence of the Country2Country festival, endorsed by the CMA, fostering a vibrant global country music community. The period also witnessed significant growth in the diverse landscape of country music, embracing contemporary, alternative, and Americana genres. Nashville Meets London bridges American and UK country music scenes. Notably, country music experienced remarkable popularity, becoming the fastest-growing genre in the UK.
Revolutionizing Country Music: Chris Stapleton's CMA Awards Breakthrough and the Evolution of Country2Country
It was a TV spot at the CMA Awards, which kickstarted the modern era of country music. Tennessee Whiskey, as sung by Chris Stapleton, is now a diamond single in the USA, having moved 10 million units. When Stapleton performed it live, he segued into the Justin Timberlake track Drink You Away. Humble Chris and extroverted JT provided one of the Moments of the Millennium and turned Chris from a staff songwriter who had written for Kenny Chesney into an artist in his own right.
Every March (pandemic permitting) since 2013, Nashville has come to Greenwich rather than its old destination, Wembley. The Millennium Dome has been repurposed into a shopping centre, cinema, restaurant and live music venue. The week before Country2Country 2023, it will host a major comedy festival; the week after, George Ezra and Lizzo both play two dates to promote their recent releases to over 35,000 people, and then UFC 286 rumbles into town with some competitive hitting.
'The Wembley country festivals were almost a licence to print money,' says Duncan Warwick. 'They'd sell belt buckles and VHS tapes. People were hungry for it. I only ever went to one Wembley Festival. I wouldn't have necessarily considered myself a country fan so much as someone who liked country music. Jerry Lee Lewis and Tammy Wynette were on.
'In a way, I'm surprised that C2C has lasted as long as it has with the prices they charge and how it's run. I don't like the O2 very much, from the security to the amount they rip you off for a watered-down beer. I can't believe people are spending so much, £1500, on this weekend. You could fly to Florida and go to a festival there.
'At C2C, it's very controlled. It seems to be with an agenda. The power players – the big labels and their biggest artists – have always had one. The CMA promote their stuff, and everyone gets a bit of a turn. C2C is an extension of that: they're just promoting the acts bringing in the most money. Some people must be making a lot of money out of it.'
Not UK acts, alas, which is a sore point in this story of British country music. In his write-up of the 2015 festival, Alan Cackett wrote that 'the majority of the UK acts playing on the Pop-Up stages over the weekend struggle to earn a living out there in the "real world" of playing venues across the UK.
'For them to get actually to perform on the Pop Up stages is a huge financial investment. They receive no remuneration from the C2C promoters; they must pay their travel, accommodation, eating and parking expenses. They're not even given backstage passes, so they miss the benefit of rubbing shoulders and interacting with the major American stars and their musicians.'
If UK acts haven't had a fair deal, much can be said for the media coverage of the festival. To Duncan Warwick, the way Country2Country has been reported has been 'commercialised. They want to get blanket coverage, and it's always the same thing: "This is the weekend Nashville comes to town. Everyone's a cowboy!" Very rarely does anyone talk about the actual music, which is a bit of a shame?'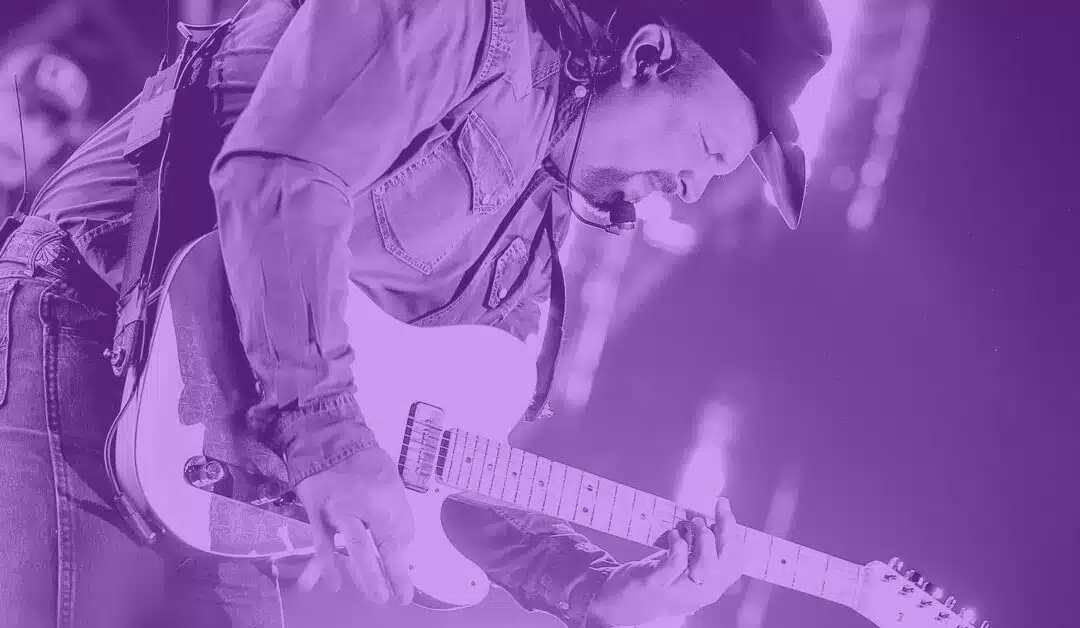 The Guardian's Endorsement of Contemporary Country Music: A Showcase of Interviews, Obituaries, and Concert Reviews
The Guardian has enthusiastically supported contemporary country music, interviewing plenty of A-List stars over the years, including Garth Brooks, Kenny Chesney, The Dixie Chicks and Carrie Underwood. Carrie's interview was headlined: 'I'd put on a happy face then go home and fall apart'. They are also fans of alternative country and Americana, and the list of interviewees forms a great introduction to anyone who hasn't explored the outer limits of country music. Gillian Welch, John Prine, Marty Stuart, Brandy Clark, Steve Earle, Tyler Childers, Jason Isbell, Willie Nelson, Margo Price, Emmylou Harris, Lucinda Williams and Billy Strings have all been profiled. At the same time, Sturgill Simpson's 2019 album Song & Fury got a five-star write-up by their pop critic Alexis Petridis.
The paper has also run obituaries of the great singers from the pre-Garth era: Loretta Lynn, Kitty Wells, Guy Clark, Ray Price, Merle Haggard, Dr Ralph Stanley, Lynn Anderson, Jerry Lee Lewis, Slim Whitman, Glen Campbell, Don Williams and Naomi Judd. Even Little Jimmy Dickens, star of the Opry, was given a send-off.
Feature writer Emma John wrote an excellent book on bluegrass called Wayfaring Stranger, which pivoted around the author picking up her fiddle and taking it to various jams and bars. An extract ran online. In 2012, a reviewer labelled Taylor Swift the 'Brunnhilde of a rockstar, this asbestos and iron-clad Amazonian'. The album's hook for UK audiences was the appearance of Ed Sheeran. That year's coverage also featured a rundown of the year's CMA Award winners, mostly Blake Shelton and Miranda Lambert.
Grady Smith had a column for the Guardian music blog for just over a year between the end of 2014 and the start of 2016, with topics including bro-country and the genre's relationship to alcohol. It was a must-read and beefed up the site's coverage of the Nashville scene.
As you would expect from a left-wing publication, there is plenty of space for minority groups. Ty Herndon's coming out was reported in November 2014, a few months after a piece on Lavender Country, the openly gay country star. An August 2016 feature reported on the paucity of women in country music that spotlighted the struggles of Kalie Shore just before she launched her Song Suffragettes night in Nashville. Mickey Guyton was profiled around her 2021 Grammy nomination in a piece by Marissa R Moss, with the headline 'The boat has been rocked'. Marissa's 2022 book Her Country included Mickey as one of the trailblazers of the current era.
Inevitably a piece in 2018 latched onto the two black acts hitting number one that year, Kane Brown and Jimmie Allen. 'Some people automatically assume I'm a rapper' was a pull quote from Kane that became a headline. A critical discussion around Beyonce's duet with Dixie Chicks in 2016 (a wink to its fans') namechecked Ray Charles, while a write-up of the 2016 ACM awards lamented how 'white men and Chris Stapleton' were the main winners as if it was a bad thing to be Caucasian. There was a comment piece on the Brad Paisley tune Accidental Racist ('a horrible accident'), and Jason Aldean's Halloween costume in 2015, in which he blacked up to imitate rapper Lil Wayne, also made the news.
One can follow the peaks and troughs of the career of Kacey Musgraves through the paper. She made her first live appearance at Bush Hall the year she performed Merry Go Round on Jools Holland. Her debut release from 2013 was compared to Taylor Swift due to her 'affectless detachment' but 'cynicism leavened by empathy'. She was one of the 'new sisterhood of straight-talking women' in country music, which also numbered Brandy Clark and Ashley Monroe; naturally, it was noted that Clark was gay.
Kacey's second album Pageant Material was 'a disappointment…it feels as if Musgraves has filed down her spikes'. Grady Smith focussed on Kacey in a 2015 comment piece which encapsulated her sound as 'making people feel special…by reminding them that no one is'. She is, Grady writes, 'a soothsayer for the digital age. She filmed a concert video at the Royal Albert Hall, offering takes on No Scrubs, Yellow by Coldplay and These Boots Are Made For Walkin'. It aired on BBC Four in 2016.
A 2019 interview was headlined: 'From liberal misfit to country's biggest star', while a three-star live review from 2018 ('she's oddly cold, rarely smiling') noted how she had just played a Radio 2 session not for Bob Harris but for Ken Bruce.
The paper also sent Mark Guarino, who became their go-to country freelancer, to Chicago to report on the return of Garth Brooks to live music, a few weeks after the saga of his cancelled Dublin shows. There is a paragraph devoted to the price of tickets, which came to $65.50. Every Guardian reader would have heard of Garth, even though he hadn't played a show for 15 years. Ditto Dolly Parton, who played the Legends slot at Glastonbury and was given five stars for a 'completely ridiculous' and 'sublimely preposterous' show.
Every year since its inception, the paper or its website has run previews or reviews of C2C. Kate Mossman, who had described Swift in those floral terms, attended the first event in 2013, starting her piece with a play on the cross-country train service that took commuters from the City of London to Essex. Country music, by contrast, was about 'rhinestone, perm-a-tans and reactionary politics'. LeAnn Rimes, Carrie Underwood, Darius Rucker and 'goth/Gestapo cowboy' Tim McGraw – 'a Democrat who keeps threatening to run for office in his native Tennessee' – were the big names.
The crowd of all kinds was 'immersed in the romance' of the genre. Mossman pointed to how McGraw's songs were 'constructed from cliches but seemed to contain an intensified experience of the world'. She also noted how 'shafts of godly light' appeared during Jesus Take The Wheel, the O2 becoming a 'Super Church'. Religion and politics: things you shouldn't mention at the dinner table but fair game for a country show.
In 2014, Colin Crummy (not a pseudonym) was present at an Eric Church show and referenced Metallica in the first paragraph of a piece promoting C2C. 'Nashville's record industry hopes that party is just getting started' was the conclusion of an article which galloped through the beats of Writing About Country in the UK, just as a country radio hit runs through a laundry list of signifiers.
Brad Paisley's line about how 'in my own country there's nothing exotic about me' seems to be a type of chorus he sings in every UK interview. His song about da Vinci's muse was A-Listed on Radio 2, an example of the 'timeless, melodic, accessible music' enjoyed by station controller Bob Shennan. Bob Harris pops up, saying that 'there's no consequence' in modern country song writing, where good times can be had by all. He also tells his well-worn Alan Jackson anecdote when he asked the star for an interview which was abruptly declined.
Taylor Swift moved from Shepherd's Bush to Wembley Arena in six months in 2009 and 2014 sold out five nights at the O2. A Guardian interview was timed to promote her 1989 project but found room for discussions of feminism: she was 'no more the victim' after playing All Too Well at that year's Grammy Awards.
The Cadillac Three often headed over to the UK, with Scott Borchetta telling the world his plans to get acts over to Europe. The TV show Nashville had just started to air on More 4, and people were buying the soundtrack. They weren't streaming it just yet because it was 2014. Radio 2 launched its Radio 2 Country pop-up station across C2C weekend the following year. A Guardian piece noted that the station's Head of Music likes how country music is 'getting its chance to shine here in the UK'.
In 2014, Dexeter and Raintown were among the acts who played the pop-ups, while Jess and the Bandits played Brooklyn Bowl in 2015. Alan Cackett compared C2C 2015 with the Wembley Festival, when acts played alongside American artists on the main stage. They were paid a fee [and] were allowed backstage to mingle with the American artists with whom many long-term relationships were formed.
'I firmly believe that it's vital that the C2C promoters and the CMA begin to nurture the British acts in the same way they do the American acts,' he wrote. 'Country music in the UK is currently experiencing something of a boom, and our home-grown performers need to be able to take advantage of this. That will only happen with investment into the performers, whether financial, promotion of concerts and tours or some mentoring, development and networking system.'
At that year's festival, Lee Ann Womack told the crowd that she made 'hardcore country music' in comparison with Florida Georgia Line, who, in Alan's words, offered 'deliberately obnoxious, beery chauvinism and alpha-male rock posturing'. Luke Bryan, meanwhile, was a 'slightly frattier Bryan Adams' with a 'richly nasal voice'. Little Big Town also came over for a short show at the Brooklyn Bowl venue in Brixton that October, which was the night C2C 2016's lineup was announced.
I attended C2C for the first time that year, enticed by the presence of Chris Stapleton and Eric Church. Miranda Lambert gave an interview to the Guardian while she was over for her first UK shows ever. I caught her making a cameo at her friend Ashley Monroe's gig at Bush Hall; she has probably 'not been on a stage at a 350-capacity venue for many years', wrote the reporter, who called her 'the Beyoncé of country music' for how she weaves her life into her art. The piece doubled as a primer to those new to her music, referring to her parents' job as investigators who also took in battered women and her status as the former Mrs Blake Shelton. Miranda also said that in the peak time for the Bro-Country song, she wanted 'more of that stuff that makes you feel a little deeper'.
As well as the Texan chick Miranda, the trio formerly known as Dixie Chicks came to the UK in 2016, playing their version of Daddy Lessons and Nothing Compares 2 U (Prince had died a few weeks beforehand) as well as material from their 1990s heyday which 'could have been written today'. Animations of political figures appeared on screen during Ready To Run, given that it was an election year. The production levels were high, and 'there's even a costume change'.
C2C number five in 2017, which was covered by Radio 2, brought acts who played 'glossy, modern, orthodox pop-country and two who went against the grain: Brad Paisley messed around with iPhones for his song about selfies, and 'affable' Zac Brown and his band mixed a 'technically impressive but wilfully incongruous' Bohemian Rhapsody with original compositions that were lathered in cliché. I love this line in the review: 'All his choruses sound unnervingly like commercials for whichever drink they mention.'
By 2017, Maren Morris has joined Kacey Musgraves as a totem of the new country movement. She spoke to Laura Snapes during her UK visit for C2C, and because it's a Guardian interview, the reporter was keen to touch on her social media posts about politics. Snapes waited until the penultimate paragraph to compare Morris to Taylor Swift ('irreverent, savvy and genre-literate'), but only in paragraph six do we learn about any of her songs, like the 'secular gospel' of My Church, which she famously played at the opening songwriters' event at C2C 2016 and became emotional when she realised how many folks (including me) knew the song. Maren admits she is 'a 90s pop fan' rather than someone reaching out to pop rather than a country audience. She ended 2017 playing Shepherd's Bush Empire; in 2019, she headlined the Royal Albert Hall.
As with the Miranda piece, it is a helpful guide to the singer, with three typically Snapesians lines of editorial: one about how Maren 'was able to negotiate complete creative control' before releasing Hero, another about the 'dispiriting revelation' about how country radio discriminates against women and a third about how 'incredibly' two women, Maren and Kelsea Ballerini, had been nominated for the Best New Artist at the Grammy Awards. They were both beaten by Chance The Rapper.
Zac Brown Band won the 2010 award. Other acts from Nashville to have been nominated in recent years include The Band Perry, Hunter Hayes, Maren's old friend Kacey Musgraves, Brandy Clark, Sam Hunt, Luke Combs, Margo Price and Yola, who lost to Billie Eilish in 2020.
As well as Kacey's disco ball, 2018 was the year of Emmylou Harris's appearance at C2C, and I will forever be indebted to Chris Stevens for offering me his ticket, which was going spare because he had been given a corporate seat. Emmylou played before Little Big Town, a testament to 'the festival's anchoring commitment to realness'. Walker Hayes was one of many acts that blurred the genre lines with 'even rap' thrown into the mix.
Little Big Town's opener was a cover of Rocket Man, while Tim McGraw and Faith Hill did a George and Aretha hit, proof that '"country" now means whatever you want it to mean'. Reporter Caroline Sullivan, who famously compared the Spice Girls to throwaway teen pop band Big Fun, was more shrewd when she noted the 'gender-equal billing' which brought Kelsea Ballerini and Margo Price to the O2 Arena.
The 2018 C2C preview was another checklist, this time with a giant photograph of Midland. Its members included a model and a video director who was 'wearing rather different hats: Stetsons' for their UK visit. Country music was no longer 'decidedly cringeworthy' and akin to 'coming out as Tory at the TUC conference', what with the youngsters attending who 'weren't even born' when Achy Breaky Heart 'put a nail in the coffin' of country music in the UK.
Interviewees for that Guardian piece included Milly Olykan, the master behind C2C, who was keen to point people in the direction of Ashley Campbell and Lukas Nelson, as well as the pop country of Russell Dickerson. The CEO of the CMA praises the TV show Nashville and Radio 2's support for contributing to the 'major good vibes' about the UK market. Music Week interviewed Kacey before her headline slot at the 2018 festival, with the magazine's editor noting her 'true country music supercharged with huge crossover pop appeal'. Decca's UK president is equally kind to her: 'The British love her because she is a maverick [who] stayed true to herself.' Support from Bob Harris definitely helped too.
Niall Horan had worked with Maren Morris, and Ed Sheeran had written a track for The Shires. I met Ben Earle's mum at an exclusive event at All Bar One at C2C 2018, where the duo played songs onstage or off a CD. Ben told the press that the country genre was less about cowboys and 'simply about storytelling'. Interestingly, again for neophytes, the five acts to watch in country music included Midland, Sam Hunt and three from the UK: The Wandering Hearts, new Warner Brothers signee Catherine McGrath and Ward Thomas, the first country act to top the UK album charts.
Mark Guarino wrote a piece aimed at American readers to profile the sisters the week Cartwheels was released, outselling Jamie T; there was even a hyperlink to the BCMAs because their debut album had won an award. In 2016, Guarino noted, 'the country music scene in the UK is a small one', accounting for 23p for every £10 made from album sales. Dolly Parton's Glastonbury performance also drove fans to the genre. Interestingly, as well as naming The Shires, there is room to mention cowboy punks The Mekons and chronicler Jon Langford. A hyperlink sent readers to Langford's book Nashville Radio, a book of paintings and essays.
Not one but two journalists headed to Glasgow for the Scottish leg of C2C 2019. This brought Ashley McBryde and Lyle Lovett before Chris Stapleton's headline set. The poppier day had Chase Rice ('falls flat'), Brett Eldredge ('a Labrador that's been locked inside for a week') and Cam, who threw in covers of Jolene and the modern standard Nothing Breaks Like A Heart. Keith Urban 'makes every punter feel like they're in the front row', and he even gave away a signed guitar.
Day Three of 2019 brought Carly Pearce, Dustin Lynch, Hunter Hayes and Lady A. I had seen the three acts playing London on Saturday, enjoying DL's posing and Hunter's showmanship which the Guardian reporter deemed 'more Kravitz than Cash'. Lady A embodied 'the spirit of Nashville'
Exploring the Dynamics of Country2Country and the Preferences of UK Country Music Sages
Country Music People had a stand at Country2Country one year, and its editor Duncan Warwick noticed that lots of continental Europeans had come to London. 'Until very recently, I'm not sure, since lockdown, the festivals in Europe – France and Switzerland – had been massive for a long time, some of them for decades. They tend to prefer traditional acts. They get artists in from Texas. If the acts can get a booking at a European festival, that would take care of the expensive bit of getting across the Atlantic, and then they might play a few dates in the UK.'
I asked the sages of the UK country for one gig they thought they would enjoy but didn't and one they thought they wouldn't enjoy but did. Duncan Warwick says Midland, who are returning to the 2023 festival, after a moment's thought. 'Their records are fantastic. I like that retro sound. But I don't know if they had a problem with their monitors, but they couldn't carry a tune in a bucket, and I felt I had to leave after 25 minutes.'
Lee Williams did like Midland but didn't care for Thomas Rhett, adding that he was 'very disappointed in some of these new acts'. He recognises that C2C is a sort of modern-day package tour, which is true if you look closely enough: in 2022, for instance, Luke Combs played the festival while Flatland Cavalry, who share his management, were on the same bill.
In recent years there has always been a Big Machine act, be they Lady A, Thomas Rhett (who is actually on their Valory imprint) or Brett Young, on the main stage, with a plethora of newer acts on the smaller stages. 'They'll pick up the cost,' Lee tells me, 'and transfer it to the artists' contract, which will be recouped before they get a penny.'
Duncan was effusive in his praise for one of the A-List stars of the last 30 years: 'I was in Nashville for CRS [Country Radio Seminar, held every February], and I'd never been keen on Tim McGraw. His early albums seemed a bit lame compared to Mark Chesnutt. The guy is sensational. He's got that unique, indefinable quality, the X Factor.
'Truly, he commands an audience, owns the stage, and has made some incredible records. I didn't think I'd enjoy him at all! I spoke to him when his last album came out, and he's a nice guy. That stage persona is genuine, despite the hits and the wealth.'
It was no surprise that, along with Carrie Underwood, Tim was the star turn at the inaugural festival. To Duncan, today's country crowd doesn't want to look further than what the major labels are forcing down their throat. C2C-goers might be dressed up and know the words to every track on a Carrie album, but they won't think they like LeeAnn Womack.'
On top of this, 'mainstream country music has embraced too many other outside influences. Luke Combs has a voice on him. I'm not always sure his material is as good as it should be, but when people listen, they think they're hearing something much more rootsy than it is. They think they're hearing [deep-voiced singer] Jamey Johnson, but I hear elements of that, which they are trying to get across.'
Both Duncan and Lee have had stalls in the concessions tent at C2C. Lee had one for CMR Nashville and 'sold all the T-shirts. It's a strange crowd.' Duncan recognises that 'we are now in the Internet age and people can buy or listen to anything any time they want,' making those concession stalls less vital since a click can replace a hand-to-hand sale.
Nashville Meets London: The Rise of a Transatlantic Country Music Festival
RAINTOWN – FEEL MUCH BETTER NOW/DREAMS – NASHVILLE MEETS LONDON 2017
There is a more contemporary promoter of country music in the UK. Peter Conway tells me he is working on his memoirs. 'For the last 50 years, I've had to have fingers in many pies,' he says. 'Country music is just one of them.'
Over the course of an hour in the January quiet period, he summarises his recent experience running the Nashville Meets London event. Peter turns 70 in May 2023 ('Only in the last few weeks am I starting to feel my age!'). By this time, the current season of events will be moving towards its big occasion: an indoor two-day jamboree across the river from the O2 Arena at Trinity Buoy Wharf. The festival moved there after the enforced break from Canada Square Gardens in Canary Wharf.
Peter was born in South London but grew up in the 1960s in the North-West, standing on both The Kop at Anfield and then the Stretford End at Old Trafford ('until Liverpool came and played at Man United!') before moving down to London to attend the Drama Centre in the 1970s (he now holds a season ticket at Charlton Athletic). His cohort included Simon Callow, the former RSC director Adrian Noble and Pierce Brosnan ('we used to drink in the same pub').
Upon graduation, Peter set up the Half Moon Young People's Theatre in East London, which is still active. He settled in East London for a long working life, first as principal Arts Officer for the London borough of Tower Hamlets. In the mid-1980s ('around 1985, 1986 – my memory is never always accurate'), Peter met a man called 'Mr G Ware Travelstead, who had an office above La Gavroche in a hotel.
'He showed me a plan of the Canary Wharf Development on what was then the old docks. He didn't get that off the ground; he couldn't raise the money. Eventually, the Reichman brothers raised the money through their company Olympia and York and started developing Canary Wharf.
'Before the site was finished and before the Tower was opened, we did shows outside in Cabot Square. We did a series of shows with Jools Holland and The Blues Band to announce that Canary Wharf was coming and that it was easy to get to. In the early nineties, I did a range of major shows in Cabot Hall, which could hold 750 people: Eddie Reader, Abdullah Ibrahim, and Lloyd Cole all played, and the gigs were hugely successful.'
He was aware of the Wembley festival and the 'old school' Mervyn Conn but feels that in the 1990s 'the market wasn't there. Changes were going on in the music. We were moving from Country and Western to country music in America. Nobody from a promoting point of view saw the value of making country music.'
In the 1990s, Peter was the manager of Blackheath Halls, not far from Greenwich or Canary Wharf. He turned it from a 'failing classical music venue to a community hub. It was a brilliant time, but it burnt me out: it was under-resourced. I worked 24 hours, giving them a year to find someone else to run it.
'I left in the year 2000. All I knew when I resigned was that I'd stay in the music business. I had no work on offer, but I got a call from Canary Wharf out of the blue. "We haven't had that success in music since you left," they said, "would you like to come back as a consultant or full-time to develop the music again?"
'I went and met the deputy chairman and deputy CEO, and they gave me the job on the spot. I worked again at Cabot Hall, part of which became Boisdale: the first concert was Joan Armatrading, and we did Jools, Lloyd Cole, Squeeze, Bjorn Again, and Chick Corea, all major shows. Canary Wharf was giving me budgets to attract major artists.'
After first moving to the East Winter Gardens after Cabot Hall became a collection of retail units, Peter established programming in Canada Square Gardens. 'We started a jazz festival which ran for 12 or 15 years, a free festival on Friday evening, Saturday and Sunday. It became a must-see event. We'd pull jazz fans from all over the country and abroad.
'Then Sian Astrop, the Arts and Events Manager, asked me to investigate country music, which she liked. I'm a rock'n'roller at heart. I was a major fan of The Who, Led Zeppelin, Deep Purple, and David Bowie. Apart from Johnny Cash and Dolly Parton, country music had passed me by. So in June 2015, I went to Nashville for CMA Fest. That was the first time I'd been.'
'The first artist that I chose was Raintown. I had never seen them play live. I was with them at the gig, impressed with their music and how they worked the audience, so I kept in touch with them. We did a Ward Thomas gig at Canary Wharf in the East Winter Garden. I started to understand the country music scene in the UK and began to manage Raintown, who wanted to go out to CMA Fest again.
'But I said, "Look, I don't think it's worth spending a lot of money without me going out there and learning the business and seeing exactly how country music in America works." 'The one name that kept coming up when I asked people whom I must meet was Jeff Walker of Aristo PR.
'My life is serendipity: things happen to me, never planned, but happen for a reason. I was backstage at CMA Fest on my second day in Nashville at the Global Stage, where Ward Thomas played to about 80 people and The Shires played to about 100 when I bumped into…Jeff Walker.'
The following day, Peter and Jeff 'hit it off' over breakfast at 8 am. They bonded over being fathers of children who worked with them in the music business: Christy and her partner Matt are in charge of sorting the American acts for Nashville Meets London. 'I thought I'd made a mistake by saying 50% of the talk in the music business is bullshit. Silly me, Jeff's a PR man, and he looks at me aggrieved. He shakes his head, looks me in the eye, and says, "No: 90%!" We laughed.
'I hung onto his coattails that week I spent with him. The next night I was his "wife" at an event, the opening night at LP (now Nissan) Stadium. I get VIP access with Jeff into a room with 150 movers and shakers of the scene. I understood how Jeff was held in regard: the Mayor walked in, and 148 people moved to him to say hello, and he came and said hello to Jeff, who introduced me as the man from Canary Wharf. Late at night, one in the morning, I'd had quite a bit to drink and bumped into a guy called Tim, who used to manage Tim McGraw.
'Unbeknownst to me, Tim wrote a blog about me that night about being the only Englishman in the room. He took a shine to me. The next day, people are trying to find me! I came back to the stadium for the second night. Jeff was late and arrived to find me surrounded by a group of people. "You don't need me anymore, do you?" he said, but he'd been so helpful.
'The one thing we discussed was a gap in the marketplace for a new festival which programmed emerging artists from both sides of the Atlantic. We weren't going to go for the major acts; we were going for the up-and-coming both in the UK and the USA. When I told him we would do it at Canary Wharf, he said it was strange.' Jeff was in London the previous year and looked at that site.
'So I went back to England to start planning. Jeff had a major heart attack in August of that year and died. They closed Broadway for the hearse to go down it. Thirteen hundred people turned up for the funeral. I'm in the UK going, "That's it. The one person I needed has died." In September, his son emailed me and said, "Dad talked about you so much and the festival. Is there any way we, the family, can help you get it off the ground?'
In October 2015, Peter returned to Nashville and met Jeff's daughter Christy and her husband, Matt. Christy worked at Aristo as a college student, trying to find out about the back end of the business before she went into performance. She attended Belmont University, right next to the offices on Music Row. 'The more immersed into the business that I got, the more I loved and appreciated all aspects of it,' she told me from Nashville a few days after I'd spoken to Peter.
Christy follows in her dad and grandpa Bill's footsteps, having come to Nashville from Australia. Bill was Johnny Cash's MD and also had an annual job doing the music for the CMA Awards. 'Both had a heart for helping other artists achieve their dreams Stateside. They always had an open-door policy, to take them under their wing and make introductions.'
Jeff Walker was a founding member of the CMA Task Force, and Christy briefly took Jeff's spot after he died. This has put her in contact with the likes of Alan Cackett, Richard Wootton and Milly Olykan. Christy's mum performed as Terri Hollowell. She toured as a singer in the UK, opening for Don Williams, and scored a minor hit with May I (See You Again) from her debut album Just You and Me. Motherhood promoted Terri to retire from performing, meaning Christy and her elder brother had the pleasure of their mum singing them lullabies.
When Jeff died, Christy had been at Aristo for 13 years and had seen how he promoted country music 'on an export level as well as an import level'. Thus, Aristo became a warm hand to hold' in Music City when the record industry collapsed, but live music thrived.
'I came from the social media generation,' says Christy, 'so I knew other ways to market music with new technology. My dad was pretty savvy, but I knew how to engage an audience and connect with fans overseas. In the late nineties and early 2000s, we were on the cutting edge of figuring it out.'
The festival became a way to honour Jeff and use Aristo's client base. Ty Herndon played the inaugural Nashville Meets London in 2016 alongside American Young and two singers called Logan, Mize and Brill. The UK acts included Yola, although Peter had to check his spreadsheets to jog his memory about who played in which year. 'I do so many shows a year, all over the world, that I have difficulty remembering.
'Having met Ty and spoken to him at length, his career was on the downturn at that time in America. When he came, he did an amazing show. The first year was a big, big success.'
I asked Christy whether the festival could have happened in 1996 or 2006. 'I don't think it would have been as well attended,' she says. 'There was much work in place to draw attention to Ty Herndon and his catalogue. Ten years ago, fans didn't have as much access to Ty's catalogue.
'We've been very intentional in trying to programme artists representing the UK and the US, some of which have a following there, in hopes of drawing existing fans to the event to be exposed to some of these artists they may not be familiar with.
'When Nashville Meets London launched, we were able to tap into these groups of country music fans and be a bigger mouthpiece in a much easier way. We didn't have the gatekeepers because they were hard to find. Country music is still evolving and developing in many countries. Hence, finding people already on board and are fans and getting the word out about new artists and shows coming to town is very difficult. Going straight to the fans has benefitted the format and helped make our festival successful.'
The first year Peter had been over to meet with agents, all except William Morris [WME] were prepared to set up a meeting: 'The main agent said she didn't have time to meet me. No problem.
'The next year, every agency was phoning me to meet them. I deliberately stayed clear of WME. On my last night, I'm at a Ward Thomas showcase; a WME assistant was running around town trying to find me to ask if I would meet her. I said, "I'm really sorry, I'm busy."
Peter was impressed with the crowd in the first year ('it was packed both days'), but we both remember a particularly crummy day in 2017 when rain lashed down, perhaps during Raintown's set. The calibre of American acts was quite sensational, especially for an unticketed show: Angaleena Presley, Ashley Campbell, Sam Outlaw and Lucie Silvas all played, with Russell Dickerson headlining and playing his wedding ballad Yours.
'We didn't get the budget until late in the year, so some artists had already got London shows. We started approaching agents, and they were all sceptical about what we were trying to do. Once we had done it, and the acts returned to America and told their agents how they had been looked after, with good hotels, they became our ambassadors. Better and bigger artists started to become part of what we'd do. Russell was a major coup.'
Logan Brill's agent United Artists, took Peter out for lunch and, with warm words and arms around his shoulders, was effusive in his praise. '"We wanna work with you on the festival's future, and we'll try and be as helpful as possible." 
'The state of Tennessee was particularly interested in developing country music from an economic, business point of view in Canada, the UK and Australia. We hit them at the right time with our festival. Perhaps £5,000 they put in for the first year, and every penny counts.'
'We get inundated with acts from both America and Canada, as well as the UK, asking to be on at the festival. It's now seen as one of the significant festivals associated with.'
Aristo receives plenty of enquiries from acts wanting to play the festival or, as Christy calls it, a family gathering. If we could have them all, we would!
'My husband Matt is the data guy. Sometimes it's as simple as going to message boards, Facebook pages and groups and finding the people they're all talking about, Kip Moore, for example. We research, find out how he's doing on Apple, Amazon, and Spotify in that market, and talk straight to their manager. Many of the folks we deal with are pretty honest with us because there will be an investment on their part too.
'We represent a bunch of artists. I can suggest those that might make sense for a platform or those we know are going to the UK, so why don't we put them on stage? We need to be talking together. We did talk about setting up an office in London; then Covid put a little fog on things! I consider Peter an extension of our Nashville office and Georgie Thorogood. Georgie put on Dixie Fields and is now a part of the team that works on the Nashville Meets London events.
I asked Christy to describe Peter Conway. 'Passionate, driven, honest. That's why we work so well together. I'm an Aries, a real go-getter. So is he. I love how straight-up he is, and that's the type of person I want to work with. I feel a high level of trust in him.
For Christy and Peter, 'it's all about the artists. We want to do what's right for them while eventually hoping to make money to build on this platform we've established. The format has to be more successful for us all to make money.'
With the proof of concept working, Peter launched the monthly songwriter nights downstairs at the Pizza Express in Holborn, Central London, in the spring of 2018. People could munch on margaritas and drink the other kind while watching one UK and one visiting US act. 'This would enhance the brand: six months of the year, from January to June, with a festival in July with a river cruise.' Perhaps there will be a London Meets Nashville to improve the cultural exchange in the future.
At one event, at which Holloway Road was representing the UK, Sir Brian May stole Peter's table, 'the best table in the house', when he came down to watch Julia Cole, one of the American acts who was a relative of his PA. 'I said "Oi!" and he was most apologetic. We sorted it out.'
I ask if people are more likely in future to go to a sit-down event than a live one such as C2C. 'You're going to get some crossover audiences. The whole music business is changing dramatically, partly due to Covid. An entire section of the community is not going back to live shows or to theatre because they still worry. Their lifestyle has changed.
'Many venues, many theatre shows are struggling because it's traditionally the older audience who would regularly go to theatre and music. They've got disposable income, but they aren't doing it the way they used to pre-Covid. It's having a terrible effect on promoters. Theatre at its best, particularly musical theatre, there's nothing like it.'
The festival was free 2018, with headliner Dan Tyminski and eight UK acts, including Two Ways Home, Sam Palladio and The Adelaides. Kevin McGuire drove down from Glasgow with his band, desperate for his voice to be in a good enough condition to perform. Fortunately, his vocal rest helped, and he delivered a stunning performance. Christy is a big fan of his 'slick and polished music'.
Lauren Alaina, now a member of the Grand Ole Opry, included NML on her European visit in the summer of 2019, where Noah Guthrie brought his Southern rock to fans expecting some karaoke from the bloke from the TV show Glee. UK acts included Noah Guthrie and Rob Vincent. A few weeks later, American Young and Laura Oakes played Bush Hall in August. Had the pandemic not intervened, more gigs would have been put on there in 2020. 'Bush Hall is one of my favourite London venues. The owner is great.'
As it was, online sessions sprung up branded with Nashville Meets London. The Royal Albert Home event in July 2020 filled a gap and helped the artists get to their audience, but it may be said that the 2010s was the Golden Era for live music, especially with the proof of concept of a hybrid of filmed concerts and the real thing.
'Live is where it's at. I live for creating events where artists, audiences and a venue come together, and rarely do they make very special events. Now and then, something works and takes off. On last year's festival's second night, Seaforth and Drake White got up, and we had Priscilla Block and Kyle Daniel. I want to try and repeat that. That was a special night for me.
'I am a fan at heart. I'm not in this business for money – although money is important – I'm in this business to enjoy music and try and help other people enjoy music. This is why I work in the live music business. Making records is all very good, and it's the same every time you play them. Kyle Daniel, from his records to his live shows, there's a big gap.
Happily for Peter, even with an incomplete line-up for the first Pizza Express show of 2023 – Katy Hurt and Dave Sutherland were announced – ticket sales were strong. 'I'm really glad we did the number of river cruises we did. The boat company now insists on a minimum spend behind the bar. I'm not prepared to underwrite their takings by saying we will guarantee several thousand pounds. We have to be financially prudent.
But where is the money in country music in the UK? 'I was asked this by a major manager of a huge non-country act who was starting to take on a new act. I said, "You're in the wrong business if you think there's going to be money in UK country music." No festival makes money at the moment. If I had to survive on income from country music, I'd be bankrupt.'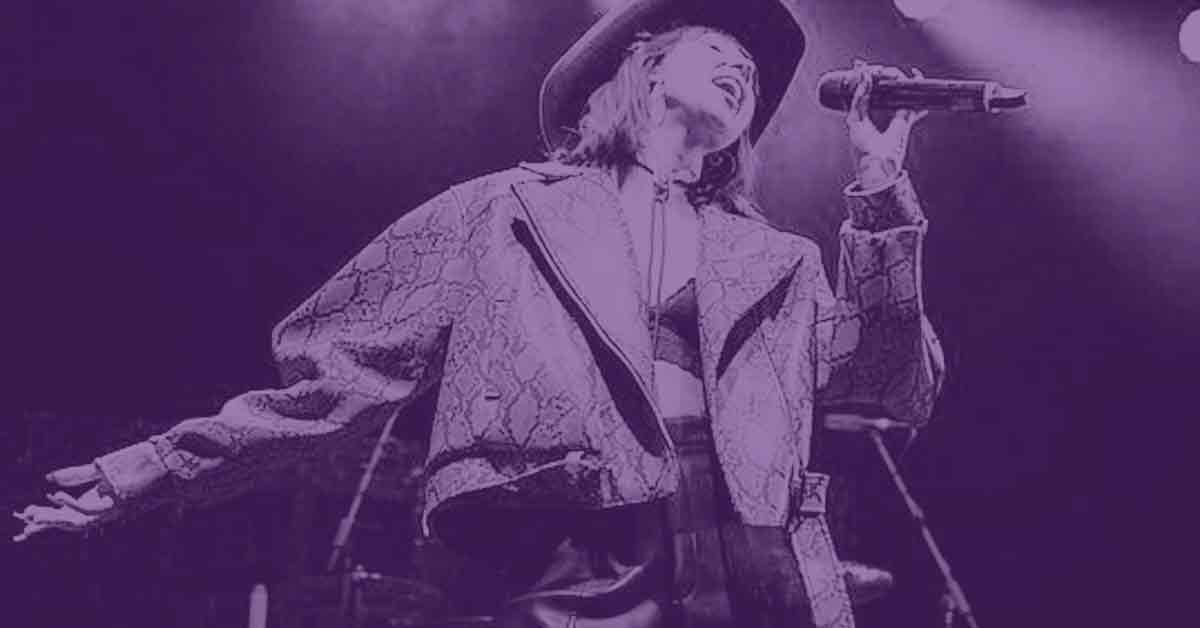 Exploring the Intersection of Country Music and Politics
C2C thus seems like a loss leader for the CMA, which is necessary to grow the brand worldwide. The Guardian previewed the 2022 festival with a piece celebrating how country music is booming in Britain thanks to streaming numbers. Scotty McCreery was the artist on that year's bill who was wheeled out to compliment UK fans.
Baylen Leonard, now the mid-morning host on Absolute Radio Country (formerly Country Hits Radio), was asked for a quote for the first time. As well as the storytelling, folk 'are looking for something a little more grounded…that takes you somewhere.' Even the construction workers in Golden Square had Luke Combs on as they worked. Plus, says the Bristol-born DJ, everyone loves Dolly Parton.
This being the Guardian, there was a line about how 'British audiences often dismissed country music as conservative or regressive', but modern stars want to 'make the world a better place', according to the man who presents the Front Porch show and books the bands for The Long Road. Most perceptively, Baylen thinks there are three types of country fans: the ones who wear hats and go to Nashville, the fans who don't advertise their love of the genre, fearing ridicule, and those who like the music without declaring themselves fanatical.
Several stories on the Guardian's music page are tied into American politics: Willie Nelson endorsing Beto O'Rourke; Brad and Carrie roasting Obamacare at the 2013 CMA Awards; Hank Williams Jr calling Barack Obama 'a Muslim president'; Maren Morris talking about gun control at the Grammy Awards in 2018; more than one piece on the CMA's links with the NRA; Dolly Parton's donation to the Covid research teams. In 2017, an editorial compared the social media strategies of Taylor Swift and President Trump: 'Her silence [is] a product of her inward gaze…a product of the Age of Trump'.
It may be that the Guardian's country coverage helps boost their page count views and thus drive advertisers and eyeballs. Still, it remains impressive to a UK audience that their chief pop critic can review Luke Bryan's album, which 'barely resembles country at all' but has 'genuine emotion amid the corn'. Alexis treats Luke, still a few years away from American Idol, as a curio. 'A look at his website is like a glimpse into a parallel musical universe', full of his farm tour shows and sponsorship deals with sellers of hunting equipment.
There have also been write-ups of albums by Lady A ('Cosy but Cloying'), Eric Church ('the country Kanye West' in 2014 with a radical spirit but a conservative heart'), Miranda Lambert ('Not a Melody or Word is wasted'), The Band Perry ('blood and bluster'), Dolly Parton (Petridis wrote of her 'icon status' and an album which 'sharp realism…submerged beneath corn and goo') and the TV show Nashville, a showcase of strong female leads' that is at odds with the reality of Music City in 2016.
Behind the Hits: The Changing Landscape of UK Record Company Boardrooms
Big names supplied Faith Hill with Breathe: Diane Warren wrote it, Trevor Horn produced it, and Beck's dad David Campbell did the orchestrations. A remix of Breathe returned to the UK charts, peaking at 36, while Cry also got into the Top 40 (number 25 in 2022). Breathe was an 11-week AC chart-topper too, and was knocked off number one by Landslide by Dixie Chicks, which was there for seven weeks and had its run curtailed by 'the incident' in London that April.
One man who was following these songs up and down the charts was Alan Cackett. 'I knew as much about the executives as I did about the people I dealt with,' he tells me. 'I was dealing with the press offices, but I made it my goal to understand how the music industry works.'
Alan can thus point to a change in the boardroom which affected what was getting to UK country fans. There was a change in the people that were in the UK offices of the record companies: 'In the early seventies, a lot of the people I knew in high-up positions liked country music; in the eighties, there was nobody in EMI, Decca, Phillips, Mercury, Universal. Unless you've got someone in the record company who will champion the music, it gets pushed on the back burner.'
Garth Brooks came over to the UK and Ireland in 1994 and had a UK hit with a double-A-sided single, Ain't Going Down and The Red Strokes, which seemed to be issued to promote the gigs. 'They saw the Garth phenomenon, but nobody in EMI London would have been responsible for his records being released in the UK. You had to have a belief, a passion for country music.'
In the 1990s, Alan also started promoting American acts like Victoria Shaw and Paul Overstreet, booking their tours and driving them to radio sessions since he now held a licence. He also wrote biographies of country stars for the BBC Music website and started assembling compilation CDs and writing liner notes for; Alan reckons, 'almost 250 CDs'.
Branding Country Music: The Maverick Magazine Story and the Rise of CMT in the UK
Maverick Magazine was born in 2002, a fresh approach to country music' initially conceived as the sort of glossy magazine which could sit on a coffee table. There was a live element to Maverick's offerings, and Alan admits 'it seems unbelievable' that acts like Gretchen Peters and Allison Moorer would agree to play down in Kent.
'Maverick was all about the music. I wouldn't take any adverts for Western wear. I'm not interested in the lifestyle or the dancing. The readership of Maverick halved immediately after I left because they changed it to only really cover the last three or four years of the music.'
In the 2000s, the Strong Women Era, Martina McBride and Faith Hill came over and the Dixie Chicks. Shania Twain hit Wembley Arena in July 1999, also appearing at Capital FM's Party in the Park in Hyde Park. Hal Ketchem and Lonestar, as did George Strait, also came to the UK. 'He was appalled that they wanted him to ride down Oxford Street on a horse.
'It was CMT (Country Music Television) that led to the audience. People were now finally able to see what today's country music was about. Before that, they had been force-fed by the BBC with all the old stuff. Nationally and at all the local radio stations – I started the one on Radio Medway, the second country programme on the BBC local network – most of the presenters were my age, in their fifties so they were playing stuff from the sixties and seventies, a little bit into the eighties. Still, they were very rarely playing nineties country. The British public didn't get to hear today's music until CMT. The videos were well done and completely opened up a new audience.'
Lee Williams was instrumental to CMT's presence in the UK. When the channel is brought up, he chuckles before telling his tale.
'I was a big friend of CMT in America. When I first started on satellite radio, and we had a studio in Camberly, which Crystal Gayle opened up for us on Caron Keating's ITV show, we struck a deal. We had a two-metre dish stuck on a roof, which they paid for, and we would relay CMT direct from Washington for 12 hours through the night as audio before launching here. Many people don't know that!'
The UK lost CMT, says Alan Cackett, 'because the ad agency selling the advertising had the wrong demographics for the people watching the channel. They sold it for the Geographic channel and were going for the wrong audience. They thought they were council house-type people, so they couldn't get the big advertisers on board. The majority of viewers were professional people.' In marketing speak, they aimed at C2DE rather than ABC1, influencing what products came in between the programmes.
'I proved it when I launched Maverick. The covers of the early issues were iconic: there was nothing on the front telling you what was inside. The first issue was a black-and-white picture of Willie Nelson looking quite haggard. It was artistic, and the layout inside was more Sunday Telegraph than The Sun. It worked. We sold eight to ten thousand copies monthly at £2.25, 100 pages.'
Alan never operated a pay-to-feature scheme as today's Maverick offers, where acts can contribute an advert which ensures their music gets written about by the editor. 'That was one of the main reasons I resigned,' Alan said.
A Conversation with Duncan Warwick, Editor of Country Music People
The present editor of Maverick's rival publication, Country Music People, is the fearlessly outspoken Duncan Warwick. The magazine, as per Alan's editorial stance, considers country in all its forms, be they honky-tonkers or A-Listers like Thomas Rhett. It is particularly good at featuring independent acts from the USA, Australia, and Canada.
Individual issues are priced at £5.95, with an annual subscription costing £64 in the UK, scaling up to £96 if you are an overseas subscriber. The company that owns the magazine is rather excellently called Kickin' Cuts Ltd, with no G. Although recent back issues can be sold individually, people often sell collections or issues online. 'Somebody phoned us up and was after £400 for every issue ever,' Duncan tells me.
'People phone up saying they've taken out a subscription and say, "I've just bought so-and-so's album because you reviewed it." I think I'm pretty in tune with the readership. By being a fan, I go with my gut. If someone's had a history of making records I like, even if they only sold to their parents, more country fans will appreciate it if I appreciate it. There has to be a balance, which is why Thomas Rhett is in.'
Indeed, TR was on the issue's cover, announcing the Country2Country headliners for 2023. I spoke to Duncan over the phone a few weeks after releasing that issue. Like his fellow editor Alan Cackett, he likes all kinds of music ('reggae, old soul, ska, jazz'), but it has to be of the highest quality.
'Deep down, I am not only a country fan but a fan of real country music. I can't help myself; I've always been that way. I want the country to sound like George Strait or Hank Williams, possessing the same qualities that got me into it. If I listen to reggae, I want real reggae, like Dennis Brown and Gregory Isaacs, not UB40.'
This colours his view of country music in the UK from the 1970s to the present day. First, British acts wanted to ape Merle Haggard. Then they wanted to be Garth Brooks. Today, with The Shires a decade into their career, Brits want to be Lady A. The indisputable fact is that where America leads, Britain follows, which reminds me of that famous quotation: when America sneezes, Britain gets a cold.
Duncan Warwick is prone to wearing Western gear in his daily life. 'I would wear jeans and cowboy boots, day in and day out, for whatever I did. I'd like to have a belt buckle of a reasonable size. You know when everything was tribal with goths or soul boys? I felt like I was making a statement about the music I liked.'
Duncan says CMT turned many people on to country music, which helped the careers of new artists like Alan Jackson. 'They were playing things that weren't necessarily on the charts. I remember John Brannan; he had a fantastic single I wouldn't have known about were it not for CMT. It was like having an American radio station before the Internet. You'd see all the new releases with a promo video. It was cool.'
Landlines were the way to communicate with fellow fans, as was the old-fashioned method of hanging around in places that sold records. 'The shops specialising in selling import CDs would be very good at creating a buzz or spreading the word,' recalls Duncan. 'I used to go to Record Corner in Balham, one of the bigger importers. I think they imported stuff to the UK, and they supplied other shops that would sell imported stuff. You could go in there and ask what was good. There would be a lot of other customers doing the same, and some of them would be bumping into each other in record shops.'
Of the modern media landscape, Duncan says he would have 'killed for something' like CMT back in the analogue era. 'It'd be like CMT in the car. I'm a big radio fan but I think I'm too picky. I change channels if they start playing a song I don't like. Very few radio stations can hold me for one or two songs. I can remember feeling in the late 80s and early 90s that on almost every record that came out on a major label, there would be something I liked on it—at least one track and most of it if not all.
All the same, the UK market allows American acts to keep coming back to build or connect with their fanbase: 'Fans of real music and real music fans in the UK,' Duncan suggests, 'are very loyal. If somebody tries to come, especially when they are lesser known and have to play a small gig, I think they remain loyal. It's like they are thankful that someone is bothered to come here, that an artist has made the journey.'
With US acts able to fly over to Europe, Duncan and his fellow country fans in the 1990s could sample the real deal. He wasn't at the infamous Dixie Chicks show in 2003 ('they didn't do enough shuffles for my liking'), but he did attend a Hal Ketchum gig also at the Shepherd's Bush Empire.
'There was quite a lot happening. The major labels were trying to break these artists in the UK. They were releasing albums, some of them six months late.
'When it came to the New Country explosion of Dwight Yoakam and Randy Travis, I was living in London, so I had easy access to gigs, and I'd be scouring Time Out and looking out for people that were coming over, listening to Ronnie White on Radio 2.
'On the way to the Apollo, which is always the Hammersmith Odeon to me, if you're travelling by tube or bus, you see people wearing a cowboy hat, and they invariably were.
'The Weavers Arms, just round the corner from the Arsenal football ground, was a terrific pub, and I saw lots of country acts play there. The Mean Fiddler was very good. It could hold quite a few people. I saw Clint Black there. His debut album was sensational, so there was a buzz amongst country fans. It seems like everyone went, and it was really packed.
'I saw many people like Rodney Crowell. Junior Brown, hardly anyone had heard of him. He would come over and The Waggoneers, who were signed to the A&M foray into Nashville. They were one of the best live acts I've ever seen.'
Then, of course, was the man described brilliantly by the critic Nicholas Dawidoff as a yuppie with a lariat' and who now goes by the seventh letter of the alphabet.
'I saw Garth when he played the Cambridge Theatre in Covent Garden. That was a great gig, probably the time of his second album. Ricky van Shelton played there too. Mark Chesnutt played at the London Palladium. I think he had Scooter Lee as a support, but I mainly stayed in the bar cos I wanted to avoid all that line-dancing rubbish!'
There speaks a hardcore country fan. Alan Cackett's words about line dancing helping and hindering the genre's development in the UK return to mind, but Duncan Warwick thinks it was a business move.
'Originally,' he says, 'it was probably used as a marketing tool and something to put into the accompanying video for a single, like Third Rock from the Sun by Joe Diffie. Record labels started looking for choreography to come up with a dance to help promote the song. In the early days in the UK, some people tried to adopt it and put on classes or nights. At first, they tended to be country fans, but it didn't take long to turn into something else, and they'd start dancing to any record.
'It seemed like it was a country music invention. Deep down, it wasn't, and it's not very different to the Stroll or the Electric Slide, which crossed over from other genres. Then you'd stick your thumbs in your jean pockets and wear cowboy boots!'
Fortunately, there were other options than learning a routine to Achy Breaky Heart, which hit number three in the UK charts over the summer of 1992, appearing on the same wall of cassettes and CDs as Snap!'s Rhythm Is A Dancer and Jimmy Nail's Ain't No Doubt. The follow-up single, Could've Been Me, clung to the achy breaky coattails and hit number 24 in October. Bonus points to you if you remember a Christmas version of the smash hit with Alvin and the Chipmunks, which failed to make the top 40.
'I went to see The Mavericks when they played the Royal Albert Hall,' Duncan tells me. 'That was a big deal when they could sell it out. Dwight Yoakam played the Half Moon in Putney. So did Dean Dillon, who was absolutely fantastic. Alan Jackson did as well, but so few people turned up that he got pissed off. Allegedly that's why he's never come back to the UK. He's the one artist they can do with at C2C.
'Discount Garth, who's something else. If Alan Jackson was doing the Sunday night at the O2, he'd have to put on another couple of nights [in the UK]. He's probably got more pulling power here than George Strait. I saw him at the Dominion Theatre, and it was a good gig. That would have been not long after [the George Strait movie] Pure Country.'
Though he was 'hungry for all of it', Duncan tended to prefer Texan artists like Butch Hancock, Joe Ely and Jimmie Dale Gilmore. Another such act is the bequiffed Dale Watson. Duncan attended a gig at Croydon's Fairfield Hall on his first-ever visit to the UK.
'This was the early nineties, and a load of line dancers turned up! Since then, he'd come back regularly and play all over the UK, four or five gigs, year after year, sometimes more than once. Dale played pubs, clubs, and bars, which was pretty much the same as he'd be doing back home in similar-sized venues. He worked hard and did it the old-fashioned way.'
Brad Paisley came over to play Shepherd's Bush Empire in 2010 to promote his American Saturday Night album. Toby Keith, the Oklahoma singer who invested in Taylor Swift at the start of her career, played at Wembley Arena in 2011 as part of his Locked & Loaded Tour. You can find footage uploaded to Youtube of him singing his big smashes; I Wanna Talk About Me and How Do You Like Me Now?
'He'd been over, done quite well and somebody – a promoter or an agent – got a bit greedy and thought they could get him in the Arena,' Duncan remembers. 'They had to curtain off the back half because they couldn't sell enough tickets. Brad Paisley's done the O2, and the Luke Combs thing is incredible.'
The 'Luke Combs thing' is the two dates Luke plays at the O2 in October 2023 as part of his world tour to promote his recent Growin' Up and Gettin' Old project. He headlined Country2Country in 2022 and welcomed Ed Sheeran to the stage for a duet of the latter's track, Dive. It should be noted that Luke Combs has not had a hit in the UK, something even Garth Brooks could do in the 1990s. In a global marketplace where streaming has perhaps surpassed downloads as a metric, an act doesn't need a Top 40 hit to sell 16,000 tickets for the country's largest arena.
Could another C2C headliner, Chris Stapleton, do the same? 'He's not quite as country as people seem to think,' Duncan opines. 'He is very good, but I don't find myself putting on his albums and listening to the whole thing. Other people are doing that kind of thing in a more country way.
'Collaborations drive me crazy. He didn't need to do that song [Say Something] with Timberlake!'
A DEEPER DIVE INTO UK COUNTRY & AMERICANA
We are developing a history of UK country music and the effect the British Isles have had on American country music.
Click the link to our article  The Origins of Country Music, the first in a four-part series exploring country music in the UK. Delve into our history and influence on the birth of country music.
Frequently Asked Questions, advice on tickets, timings, travel, accessibility  accommodation, festival details for The British Country Music Festival