Five minutes with Singer-songwriter Brooke Law
Singer-Songwriter Brooke Law impressed at The British Country Music Festival as she lit up the acoustic stage in the Arena. With a brilliant collection of self-penned songs under her belt and a phenomenal voice, Brooke Law is going places!
I was keen to catch up with her to find out more about her songwriting approach.
When did you first know you wanted to be a musician?
I was around 12 or 13, and I'd just had the best holiday ever with my parents. We went travelling around America. We didn't go through Nashville. We were driving through LA, but it was the first time I ever heard of Taylor Swift; it was her first album.
No one knew her, 'Our Song' was playing on the radio. I was just obsessed with her.
Then she had her first show in London. She had her curly hair, which I think was still her best hairstyle, and her glittery guitar. I was just at the front of the stage thinking I want to be like that. That's why I ended up really going for it.
Growing up, what kind of music did your parents make you listen to on long car journeys, and what are you choosing to listen to now?
My parents are really cool, my dad always played Massive Attack and the Rolling Stones. My mum was into Siouxsie and the Banshees and P!nk – rock kind of stuff.
I listened to Britney Spears and Christina Aguilera. My sister taught me dance routines to them all too.
When it comes to your songwriting, of course you studied it at
The Institute of Contemporary

Music Performance

but what's your songwriting process like?

 
Before I write a song, I'll be trying to think about what can I write about, and what's going on in my life. What is upsetting me at the moment?
I might play and see what melodies come. But generally, when something is really bothering me or something I'm really passionate about, a good song comes out.
I really love writing with other people, though.
One of my favourite songs is 'Excuse Me, which you've played in Nashville. Can you tell me the story behind that song?
I was actually only 17, it was 10 years ago and I was quite new to the scene and I was with this like record label. They set up some writing sessions and this one was with two other people it was Ben Earle from The Shires and Holly Partridge.
They had been given references and apparently I was a bit like Sheryl Crow and Kim Wilde and Alanis Morisette and they were listening to 'Ironic' before the session. I've never done that before but that's how they work, they will listen to another song and then take the chords and kind of rewrite it.
I had just started watching Made In Chelsea and I used to talk about Spencer Matthews. I just thought he was a stereotypical kind of guy, and I came up with that lyric idea.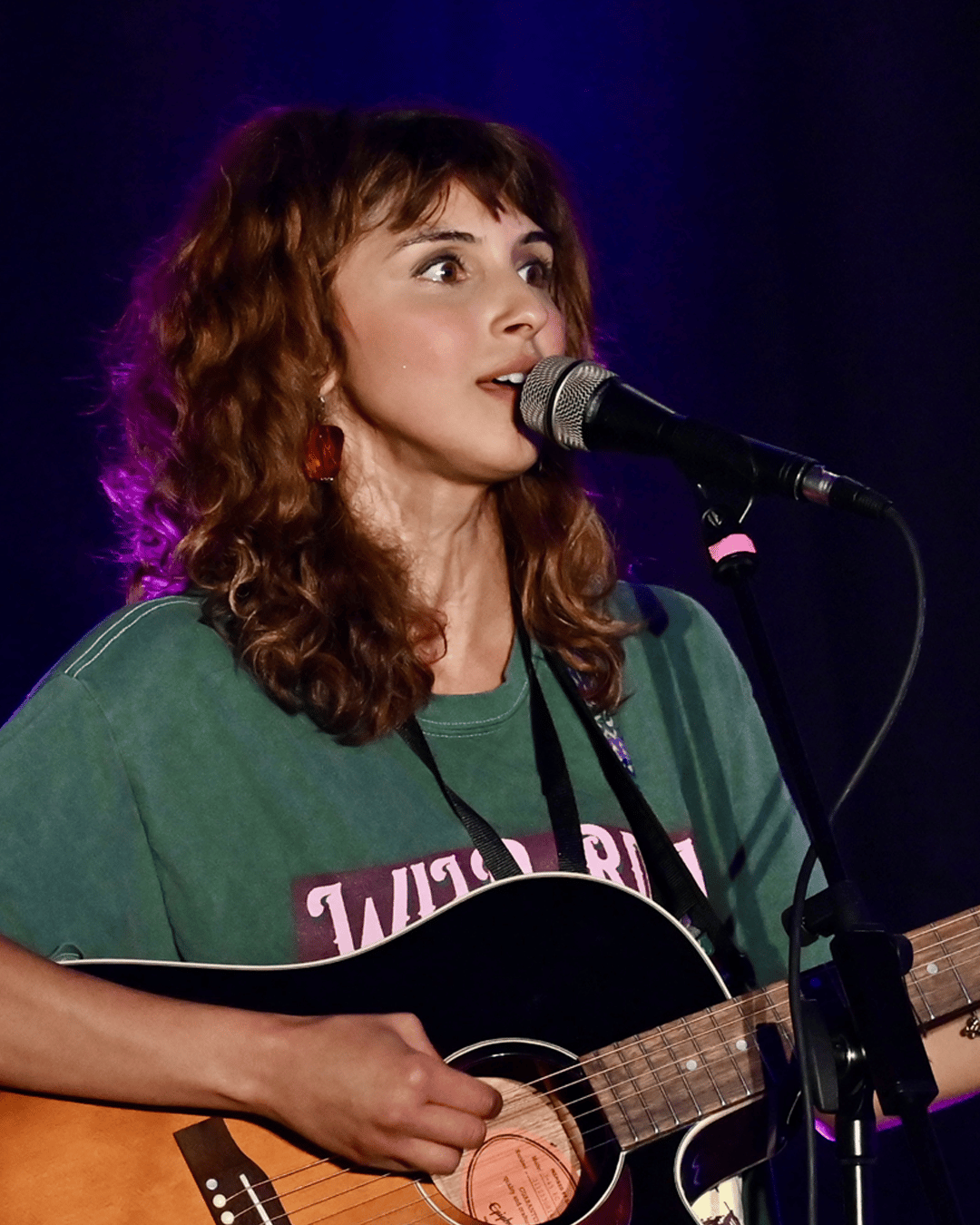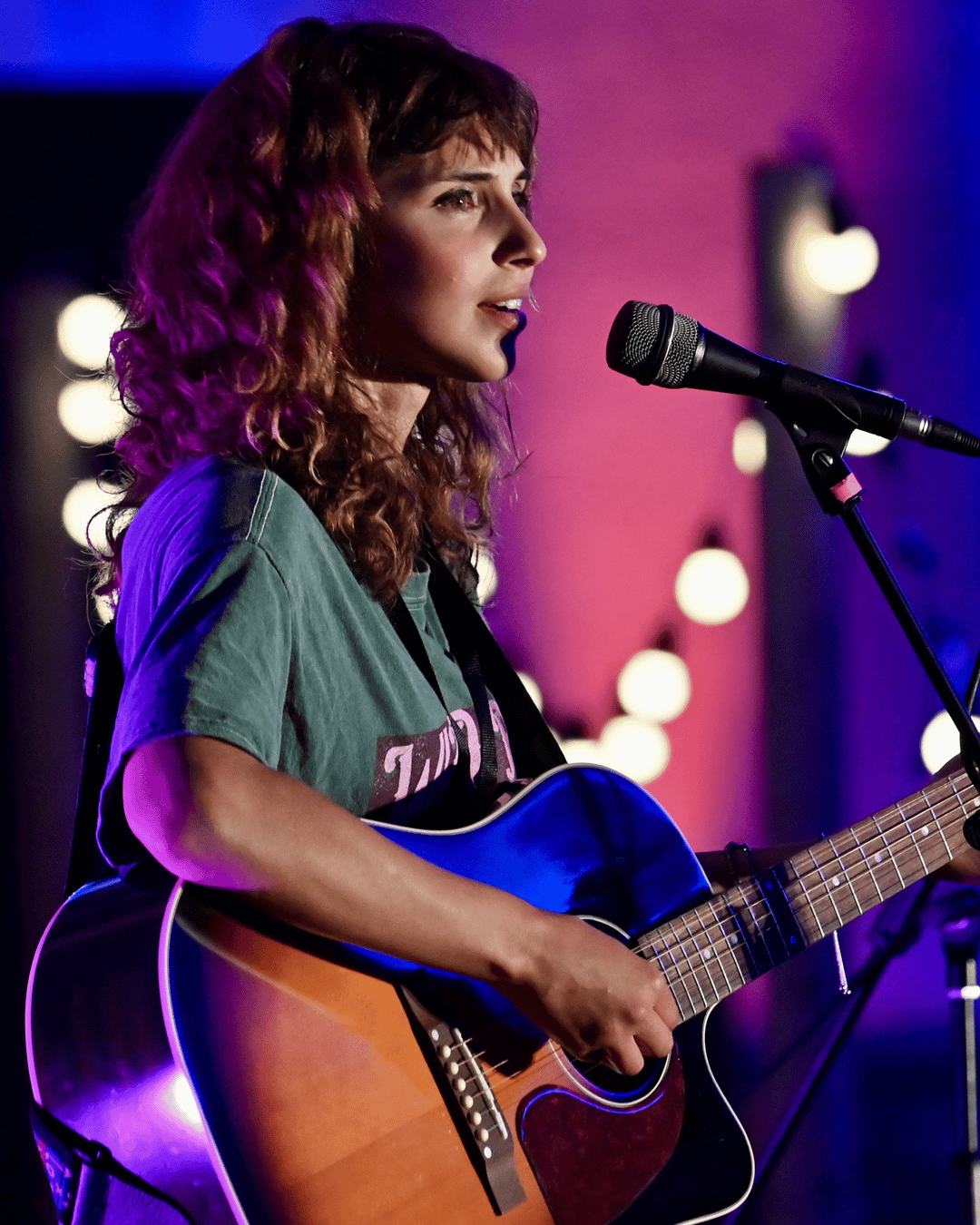 UK singer-songwriter Brooke Law. Photographs by Dave Nelson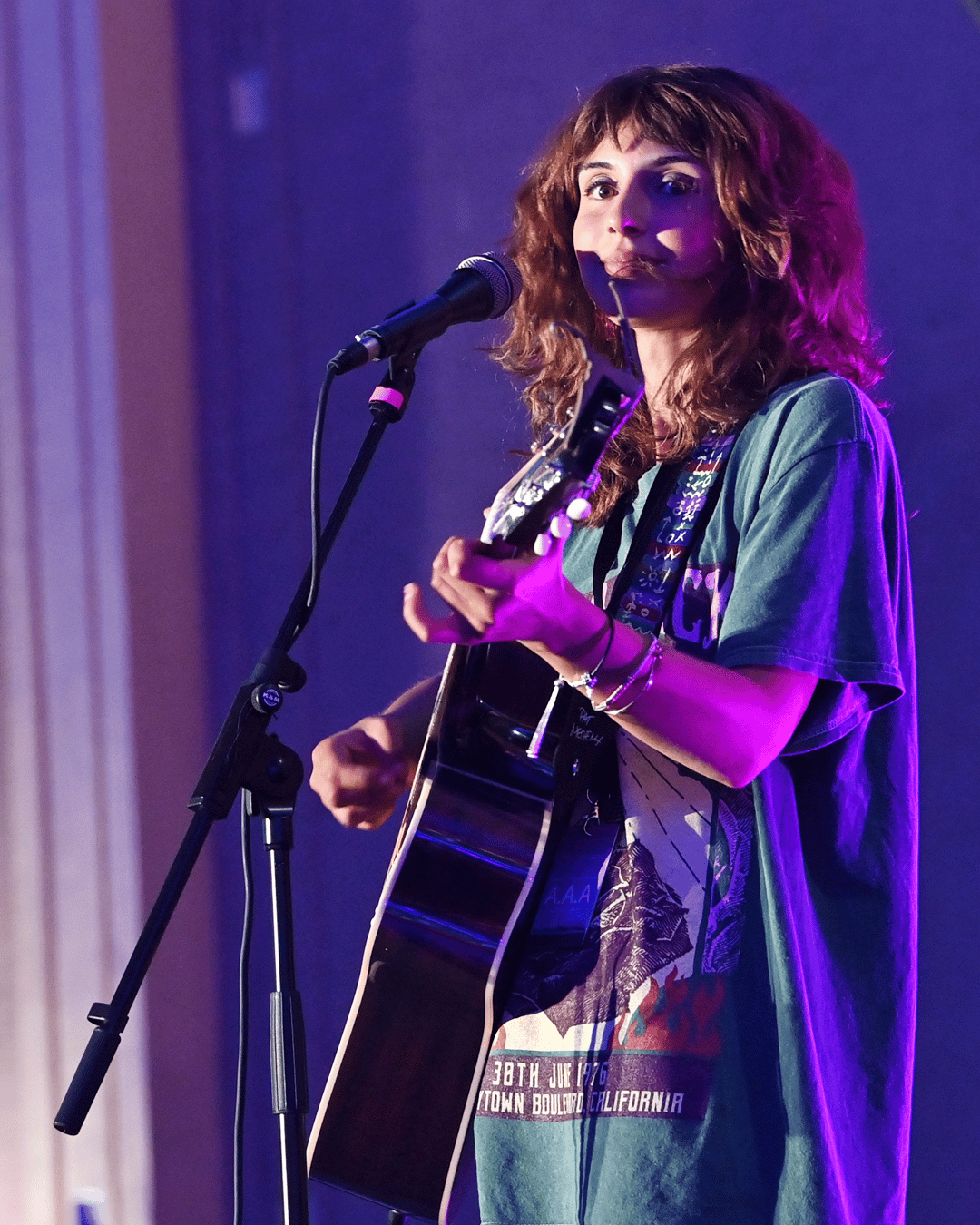 Do you get nervous going into a writing session like that, when you've not written with them before or never even met them?
Well, I used to do it a lot and wasn't nervous, but I do get nervous now. I'm a nursery teacher now, so I don't work with as many musicians, so now I get more nervous.
It's amazing, though; it's always going to be a different session, even if it's with the same person. Starting from scratch is always best, even if you come up with all these ideas. It's so nice to have this fresh thing that you would never have had with another writer.
What's the strangest thing you've ever written a song about?
I wrote a song about a Yorkie bar, it's called 'I Can Do It Too', because they say Yorkie's are not for girls but my favourite chocolate bar is the Peanut Yorkie. It's just really annoying, it's the same ingredients as other chocolate I've checked so why isn't it for girls? Haha.
How did your trips to Nashville influence the direction of your music?
I think it's taught me song-craft and just how important lyrics are. The lyrics are the most important thing to me. I will get really aggravated if I don't have the right lyrics or if they're not coming.
I don't like making drafts and rewriting and rewriting. I feel like they've got to be real and natural. Country music is so conversational. It's written as you'd expect the person to say it. Whereas at  The Institute of Contemporary Music Performance, it was about redrafting your songs all the time, but I want it to be real.
How much did you enjoy performing at the British Country Music Festival?
I loved it so much. I came early to watch more of the festival, and I felt so inspired the whole weekend.
Singer Songwriter Brooke Law
We are pleased to present singer-songwriter Brooke Law's;  Not For Love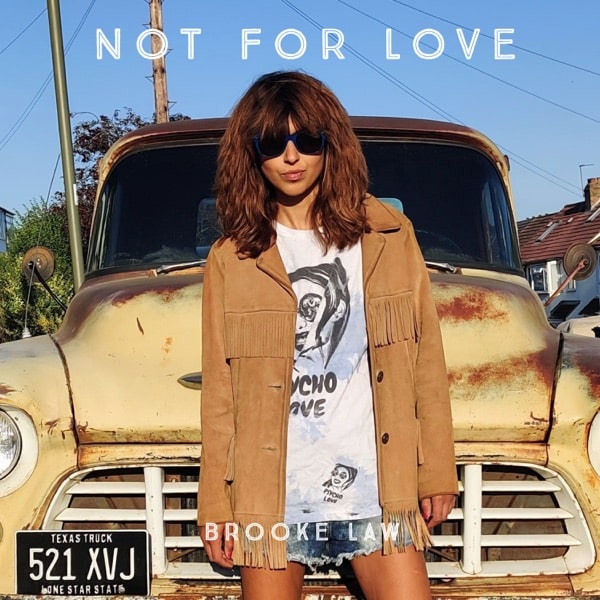 Thank you so much for chatting with us and contributing to Five Minutes with Brooke Law.
We had so many positive comments for your fantastic set on The Arena Stage at TBCMF 2022
A DEEPER DIVE INTO UK COUNTRY & AMERICANA
We are developing a history of UK country music and the effect the British Isles have had on American country music.