Getting To Know Celine Ellis
We are excited to present our next exclusive TBCMF interview 'Getting to Know Celine Ellis.'
Celine Ellis has made waves in the industry over the last few years and is an exciting addition to the British Country Music Festival line-up. With a new song coming out at the beginning of August, we were keen to catch up with Celine to find out more!
We were excited to talk with Celine and learn more about her next album and what country music means to her.
When did you first know you wanted to be a musician?
I had a guitar from a very early age, but it wasn't until I discovered Country Music Television on Sky TV in the '90s that I fell in love with songwriting and telling stories through music. I started writing songs and playing at an open mic type night in my town in my early teens.
I would learn other people's songs to perform, write my own, and make it my mission to discover new music as often as possible.
What music did your parents play to you growing up?
My parent's record collections were instrumental (pun intended) in my musical upbringing. I would sit and go through my dad's vinyl collection, playing them from a very early age and discovering REO Speedwagon, ELO and Fleetwood Mac.
My mum would have my sister and me singing to school along with Bruce Springsteen and Bryan Adams. And my stepdad taught me all about harmonies through The Beach Boys and The Eagles.
Music was part of who I was from a very early age, and all those discoveries early on shape my music today and beyond.
Please tell me about your experiences in the UK Country scene?
I discovered the U.K. country scene by accident! I had recorded some of my songs for the first time in 10+ years in my home studio. Thanks to lockdown, I had all this time on my hands and took the steps back into recording again. I wanted to see if anyone wanted to hear them, and things have changed dramatically since I was away!
I was emailing anyone I could find who might want to play it and, in doing so, found somewhere my music belonged. I had been trying to shoehorn my music into generic genres for years, and finally, I found a place where my songs seemed to fit.
There are so many people who took a chance on me by playing my music on the radio, booking me for a gig, coming to join me on a lonely live stream, and taking time to chat with me during the craziest time in the modern world.
I'm still meeting some awesome people in the flesh that I feel are friends for life. And with every release, I find more amazing people.
What does country music mean to you?
Country music is storytelling like no other. There is honesty, raw details and specificity that paint vivid pictures, sometimes movies in my mind, of what the songs are telling me. I'm thinking of songs like 'whiskey lullaby' and 'Fancy' where you can see the music video in your head.
Country music has also been my gateway to songwriting, where I learnt how stories could be told through melody and music. I owe country music a lot for opening that doorway for me. So I could learn to express myself in this way. I still feel I have so many songs in me waiting to come out!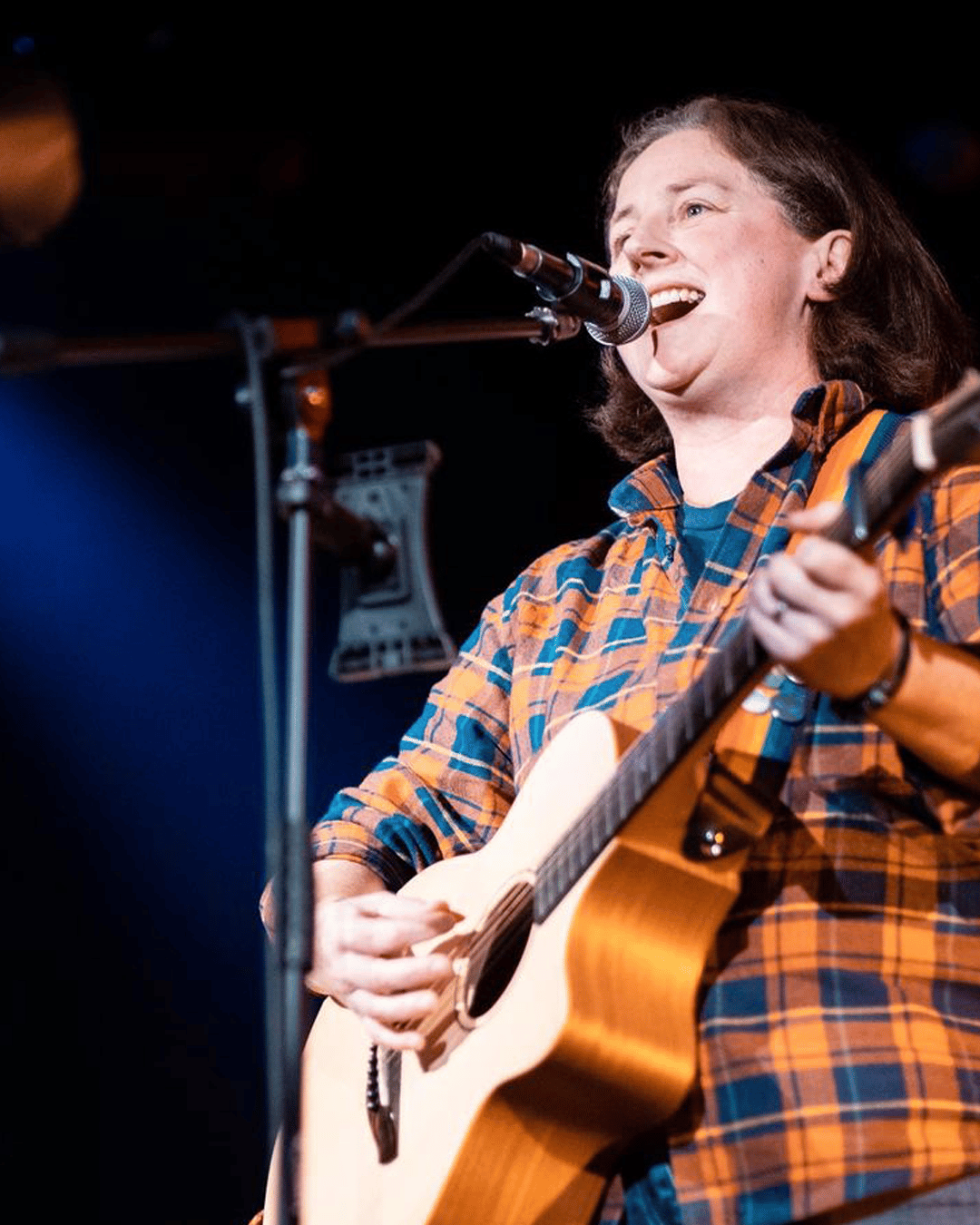 Can you tell me a little about the new song you have coming out in August?
I will be releasing 'Leave The Light On' on August 5th. This song has become my favourite song to play live, but I written from a very personal place.
I realised that spending time driving up and down the country to play shows, sometimes to empty bars, was different now that I'm older. I miss my wife and my bed and look forward to getting home just as much as I look forward to the show. But playing this on stage has really been engaging audiences; no matter where I am, they always join in with the chorus!
It's become something special, and I hope me and the guys at the studio have captured the essence of the live shows in the record.
There is also a second version of this song, where I've invited a whole load of friends to contribute vocals. It's so awesome, and I can't wait to share that version!
How excited are you to play at The British Country Music Festival?
Are you kidding? I'm beyond excited. I get to share my music with new people and some familiar faces in such a special venue on such a massive bill. It's such an honour to be part of it all.
I will be playing older and newer songs, telling the listeners about each of them and making them feel part of it with me. This time it's just me and my guitar, performing the songs as they were written, which I always love to do.
And on top of all that, I'm also a music lover, So I will see some of my favourite artists perform!
Do you have any pre-show rituals?
Before any show, I try and do some vocal warm-ups, make sure I've drunk plenty of water and put a guitar pick in every pocket. I'm forever losing them, so I make sure one is in every pocket just in case!
If you were to describe your personality as a crisp, what flavour would you be?
I would love to say I'm a more exotic flavour, like a prawn cocktail or a Smokey bacon, but I'm probably a ready salted – nothing too fancy, just solid and dependable and great with a dip.
Finally, what's next for you?
I'm writing an album, and I will take some time this autumn to get to work on that in the studio. It's the first time I've written an album so intentionally, and I love the process.
I'm not putting any time pressures on myself yet; I'm just allowing myself to be creative and keep the songs coming. The whittling down process will be fun when it comes to deciding what goes on the album, though! 
But, not to worry, I have a few things up my sleeve for release, so folks can expect new music even if I'm knee-deep in an album!
Getting To Know Celine Ellis
We are pleased to present Celine's fantastic EP, Unravelled.  The track Getaway Car is a TBCMF HQ staple.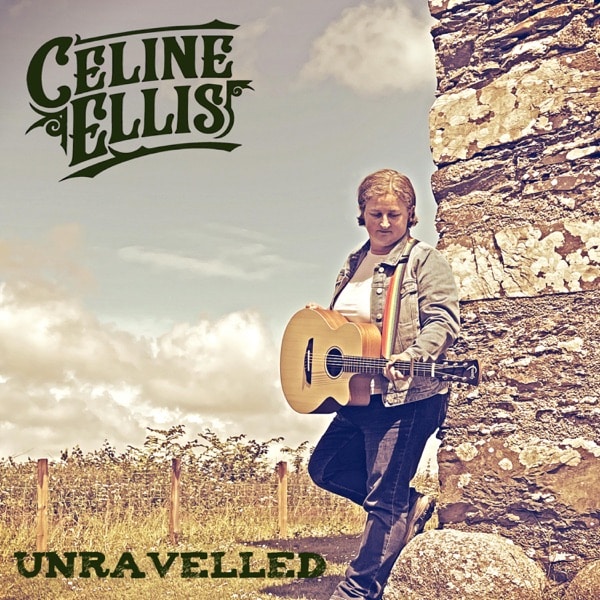 Thank you so much for chatting with us and contributing to Getting To Know Celine Ellis.
We are so excited to have you on board for the festival, and we can't wait to see your performance on the Pavillion Stage.
We look forward to welcoming Celine Ellis to Blackpool. She will perform at The British Country Music Festival 2022 on Saturday, 3rd September 2022.
A DEEPER DIVE INTO UK COUNTRY & AMERICANA
We are developing a history of UK country music and the effect the British Isles have had on American country music.
Click the link to our article  The Origins of Country Music, the first in a four-part series exploring country music in the UK. Delve into our history and influence on the birth of country music.
Frequently Asked Questions, advice on tickets, timings, travel, accessibility  accommodation, festival details for The British Country Music Festival