Catching up with Kezia Gill
UK Country Music artist Kezia Gill is a favourite amongst country fans here in the UK. After a fantastic full band set last year, we couldn't wait to welcome her back to the stage in Blackpool! However, singer-songriter Kezia has had an incredibly busy year, particularly on the road as she opened up for The Shires on their recent five week tour. We couldn't wait to catch up with her to find out how it all went.
So, since we last spoke, you've been really busy out on tour. A huge part of that was opening up for The Shires. I wondered if you could tell me a little bit about how that went?
It was just amazing. It was everything I wanted it to be and more. I originally did that acoustic tour, which was October 2021. It was a really lovely run of about 14 dates. And it was lovely, because not only was I sort of just opening up for Ben and Chrissie, but I became friends with them as well. So we had a lovely time, before and after the show chillin out, they were always very welcoming.
Then when they offered for me to join them on the full UK tour this May, I had to keep pinching myself. I couldn't believe it. They already had the amazing Eric Paslay that came over from the States. But it was a dream come true then because on the acoustic tour,
I'd kind of been driving myself around and staying in different hotels somewhere, budget permitting but with the full tour, I was on the tour bus with them, I was really part of the crew. It was just the most amazing five weeks. I have a lot to thank them both for because ultimately it opened up a whole new audience for me.
I know you're a professional and you've been performing for quite some time but there were a lot of dates on that tour, how did you maintain your vocal health?
Well, luckily, I was used to performing that often when I'd worked in Lanzarote, which is where I spent seven years of my life working. And we quite often did shows every night of the week and sometimes afternoons as well. So I think in the height of the summer season, I'd be doing nine shows a week.
But Chrissie is very up on her vocal health and sort of like looking after your mental health as well when you're on the road. It's quite intense. So we'd always have quite a bit of time trying out new tea's or steaming or doing vocal warm ups.
I could often hear her, she sounds like a bird when she does her warm up, she does this lovely little chirp thing. And I'd quite often think that a bird had got into the building, but it was actually just Chrissie warming up. But it was always an important part of show prep. Even if I just sort of have a one off gig, I'll always spend a good half an hour warming up. It's so important.
Have you found something in particular that that works for you that that's part of your routine now going forward?
I probably shouldn't say it, but I do like to have a little whiskey before I go on stage. People often say that you should take whiskey for sort of cold and flu or a sore throat. So if I am struggling with the throat, I'll have it with hot lemonade. So pop it in the microwave, just warm it up a little bit. But honey and lemon is a great tea and ginger is really good for the voice as well.
Things like steaming, really work and then like I said, just doing your scales, getting them done. But whiskey has got to be my secret weapon.
It's not your first time performing at The British Country Music Festival but what does it mean to you to be on that line up again this year?
It means a great deal. It's quite rare for them to invite artists back to play a consecutive year. I played a full band show last year on the Friday evening going on just before Nathan Carter, it was a fantastic show. I didn't in my wildest dreams think I'd be invited back, if at all, but certainly not so soon.
When we were putting things together and working out festival season, it was lovely to be able to put that one in the diary. I mean, admittedly, it's not going to be the full band experience that we had last year. But we're going to do something quite special, quite intimate. It's going to be one of those lovely moments where it's just sort of me a guitar in the crowd.
It's great to do the full band shows and it's great to the hits and all the songs that everybody kind of knows and expects from you.
But we're going to do something a bit different at Blackpool.  I don't want to say too much, I want people to come along and enjoy it. But it's going to be a slightly more intimate side and you might even be hearing some stuff you've not heard before.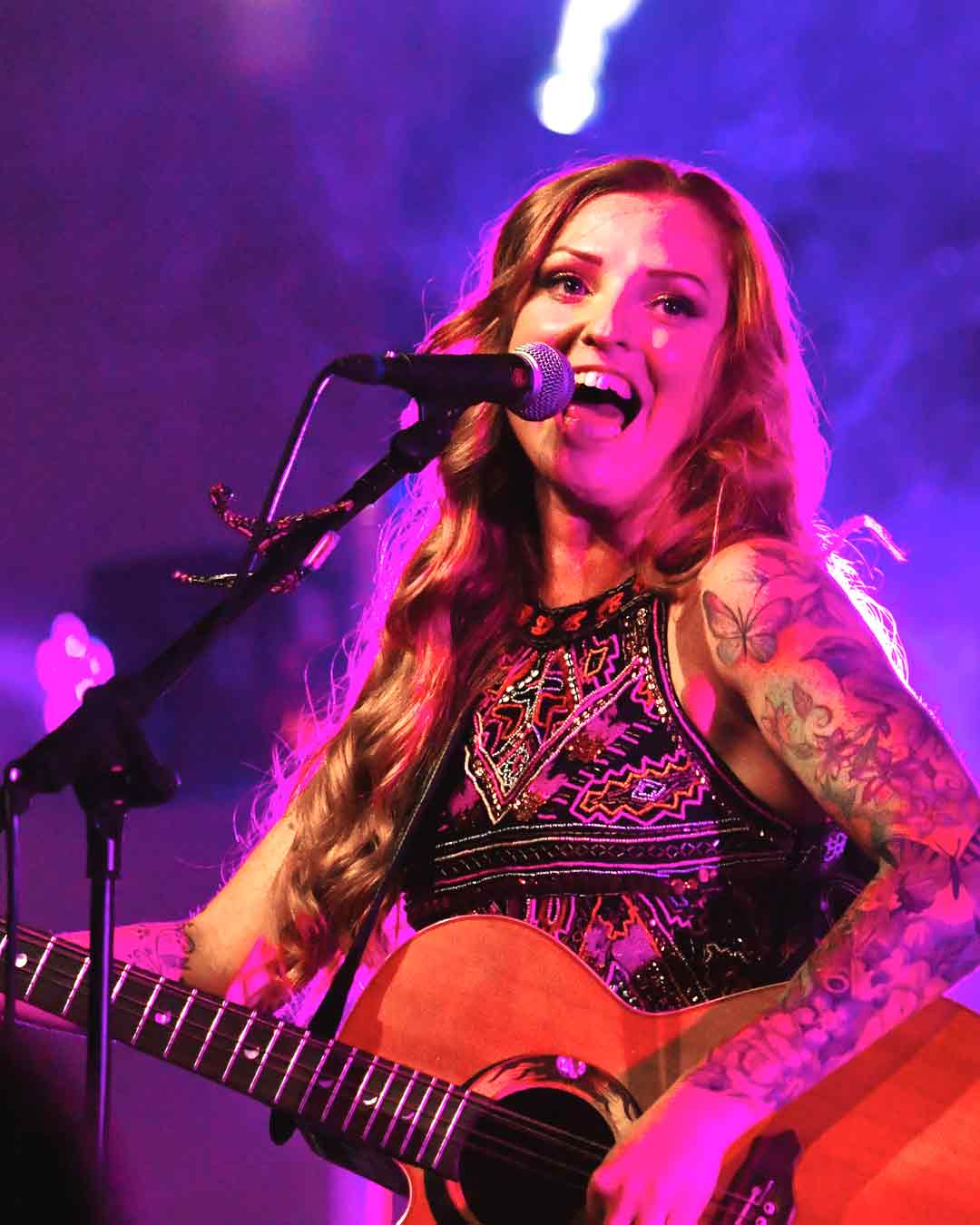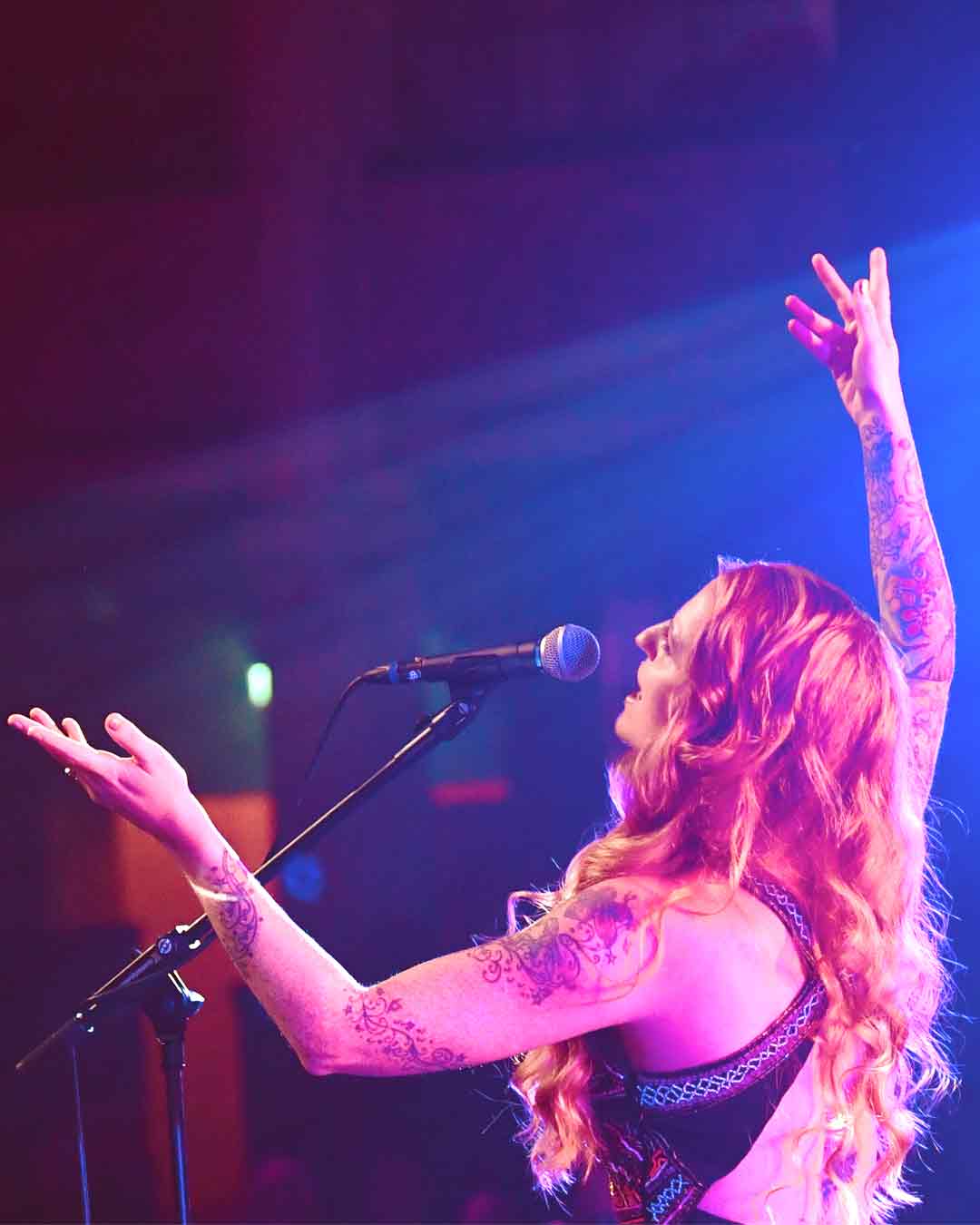 UK Country Music Artist Kezia Gill photography credits Dave Nelson
If you could go back in time and talk to your younger self, what do you think you'd say?
That's such an interesting question.  If we were doing this interview in six months time, I could answer that question a lot better. But let's just say that concept has inspired a song. I think it's a lovely thought to think what you'd say to your younger self. And I think it's just the idea that you have to keep going, nothing is handed to you on a plate. There are absolutely days when I have felt like it was not worth it. I'm gonna give it all up. Nobody wants to know, nobody wants to hear my music. And those days are really tough. I just think I'd say to myself, just ride that wave out. Because eventually you're going to get to a place where people do want to hear your music. People do have an interest in what you've got to say. And you've just got to keep going. I think that that would have got me through a lot of dark days if I'd have had someone telling me that.
What does country music mean to you?
That's a loaded question. Country music I suppose as a genre, it means the songs with stories, songs with great tales of love and loss and being the best version of yourself. It's catchy hook lines. It's like country is a feeling. So as a genre it kind of ticks all those boxes but as a style of music. I just feel like it's just great songs. And as a sort of somebody that calls herself a singer songwriter. I mean, I love country music, but I've always kind of said I also like rock and I like soul and I like the blues, and Americana in general. But I think when it comes to country, it's just really great songs written well, that people can relate to. And it's that feeling of belonging to something and the feeling of listening to a song and thinking, I know exactly what they are talking about, because I felt that and that's what makes country so personal.
Finally, what's next for you?
Taking me out of 2022 I've got some really exciting stuff coming, obviously, going on tour, that's going to go right through November. It's really exciting to see that so many of those dates have now sold out. So that's that's going to be a killer tour. With the tour is going to come new music and that's about all I can say!
Country Artist Kezia Gill
We are pleased to present singer-songriter Kezia Gill's EP,  The Mess I Made.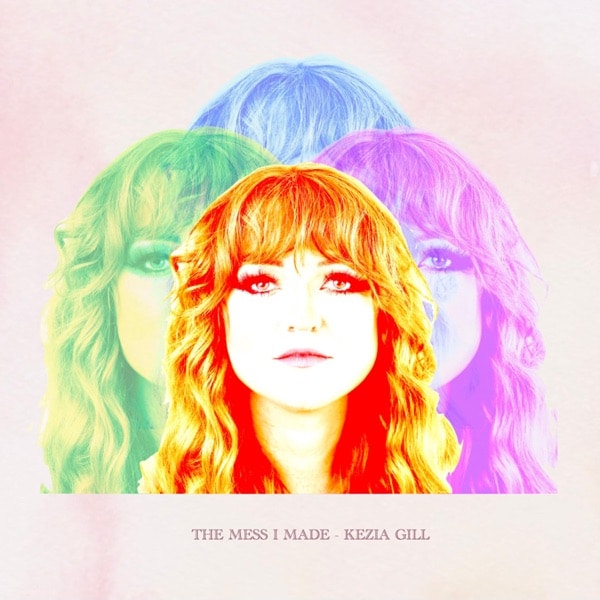 Thank you so much for chatting with us and contributing to Catching Up with Country Artist Kezia Gill.
We are so excited to have you back on board for the festival, and we can't wait to hear your intimate  performance in the tented Horseshoe Pavilion.
We look forward to welcoming Kezia Gill to Blackpool. She will perform at The British Country Music Festival 2022 on Saturday, 3rd September 2022 just prior to our songwriters Carousel hosted by Laura Oakes. 
A DEEPER DIVE INTO UK COUNTRY & AMERICANA
We are developing a history of UK country music and the effect the British Isles have had on American country music.
Click the link to our article  The Origins of Country Music, the first in a four-part series exploring country music in the UK. Delve into our history and influence on the birth of country music.
Frequently Asked Questions, advice on tickets, timings, travel, accessibility  accommodation, festival details for The British Country Music Festival