Five minutes with New Zealand Singer-Songwriter Kylie Price
Kylie Price took to the stage of the Empress Ballroom at The British Country Music Festival as part of the Songwriters Carousel hosted by Laura Oakes. The New Zealand native has recently moved to the UK and is doing well for herself on the live circuit here as her songs resonate with the crowd, and her powerful voice commands whatever room she walks into.
After going down so well with the audience this year, she will return to the festival next year to perform a set of her own.
Who is Kylie Price?

Kylie Price is a talented singer-songwriter from small-town New Zealand, where she has won the Australasian country music awards. Following a move to London to further her recording career, she has released four singles, Fit, Keeping On, Stay and Perfect. Kylie is a Caffe Nero featured artist of the month. In September 2022, Kylie made her first UK festival performance as a special guest at The British Country Music Fesitval performing in the Songwriters Carousel. Her music has a lyrical sound that straddles music genres. A combination of heartfelt, relatable lyrics and an introspective singing style. Her country music roots are still a foundation for her new indie-pop style.
We took the opportunity to find out a little bit more about Kylie backstage in Blackpool:
When did you first know you wanted to be a musician?
I first knew I wanted to be a musician from a young age, although I had other passions in life as well. However, music was always a primary focus of mine.
When it comes to your own songwriting, where do you draw influence from in your lyrics?
My dad brought me up listening to Charlie Pride, Tammy Wynette, Johnny Cash, Dolly Parton, and Kenny Rogers – all the original legends. They were my first introduction to country music as well as songwriting.
Kylie Price is another example of music migration. As country stars influence her, she, in turn, will now influence artists in the UK. Very similar to the British influence on the origins of country music.
When it comes to your own songwriting, where do you draw influence from in your lyrics?
I seek inspiration from life in general, the everyday events and experiences we go through. I also look at what is happening in my friends' lives and what they are going through. There is so much happening in the world around us that influence is everywhere.
We saw you perform at The British Country Music Festival. How much did you enjoy being a part of that festival?
I enjoyed it very much. It was a wonderful experience and really wholesome. The audience was so receptive and kind towards all the artists performing and the backstage was also very warm and welcoming.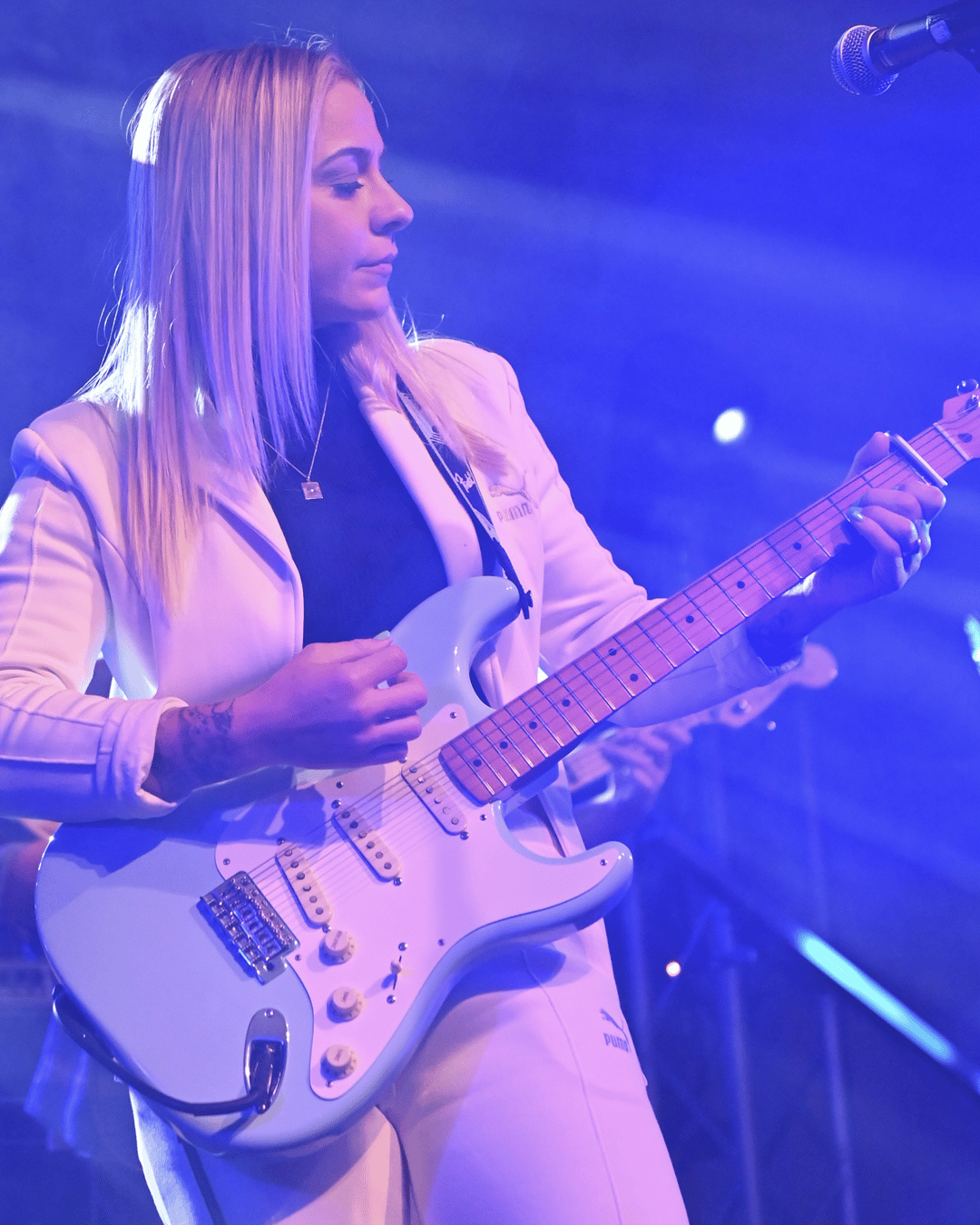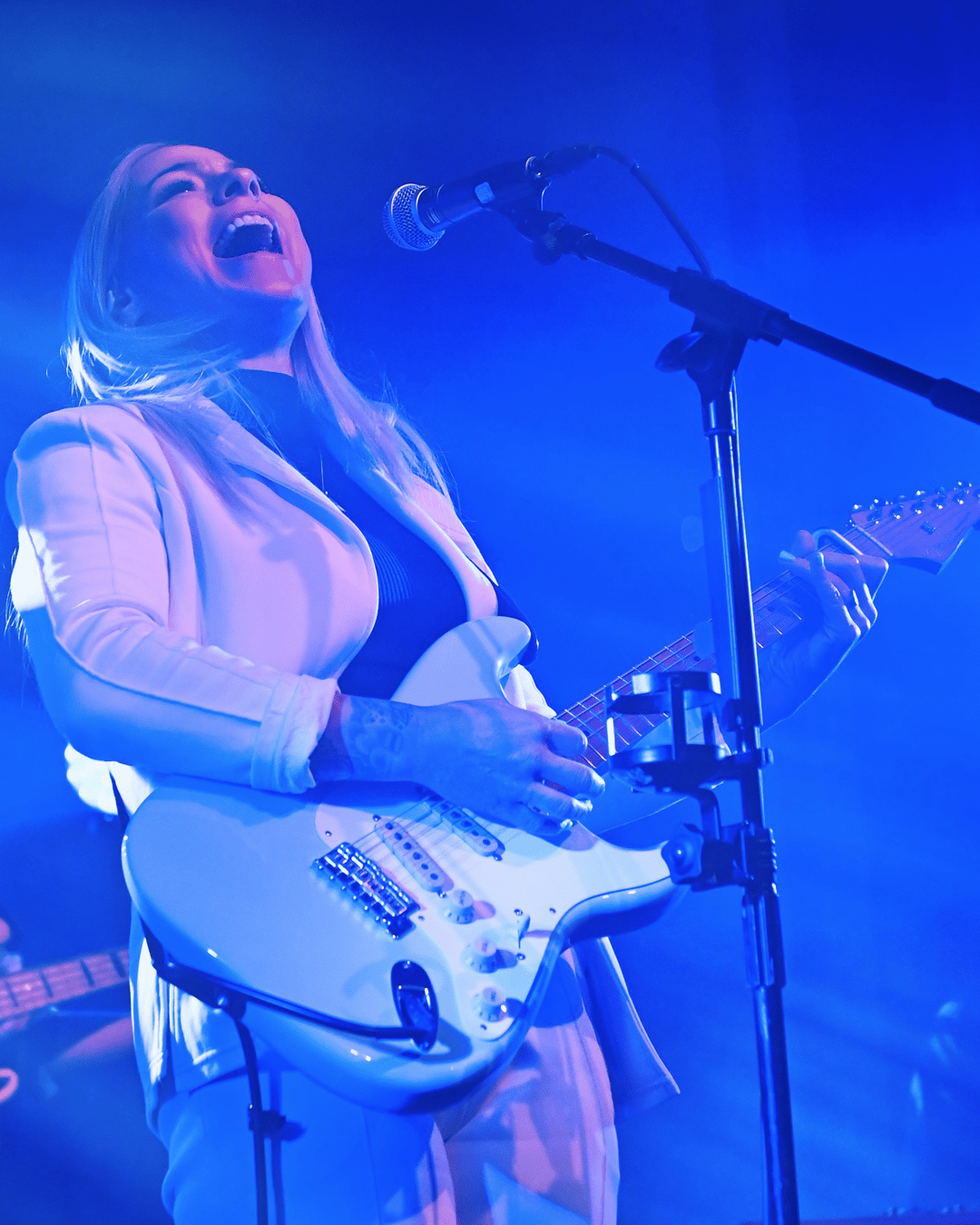 UK singer-songwriter Lucy Spraggan. Photographs by Dave Nelson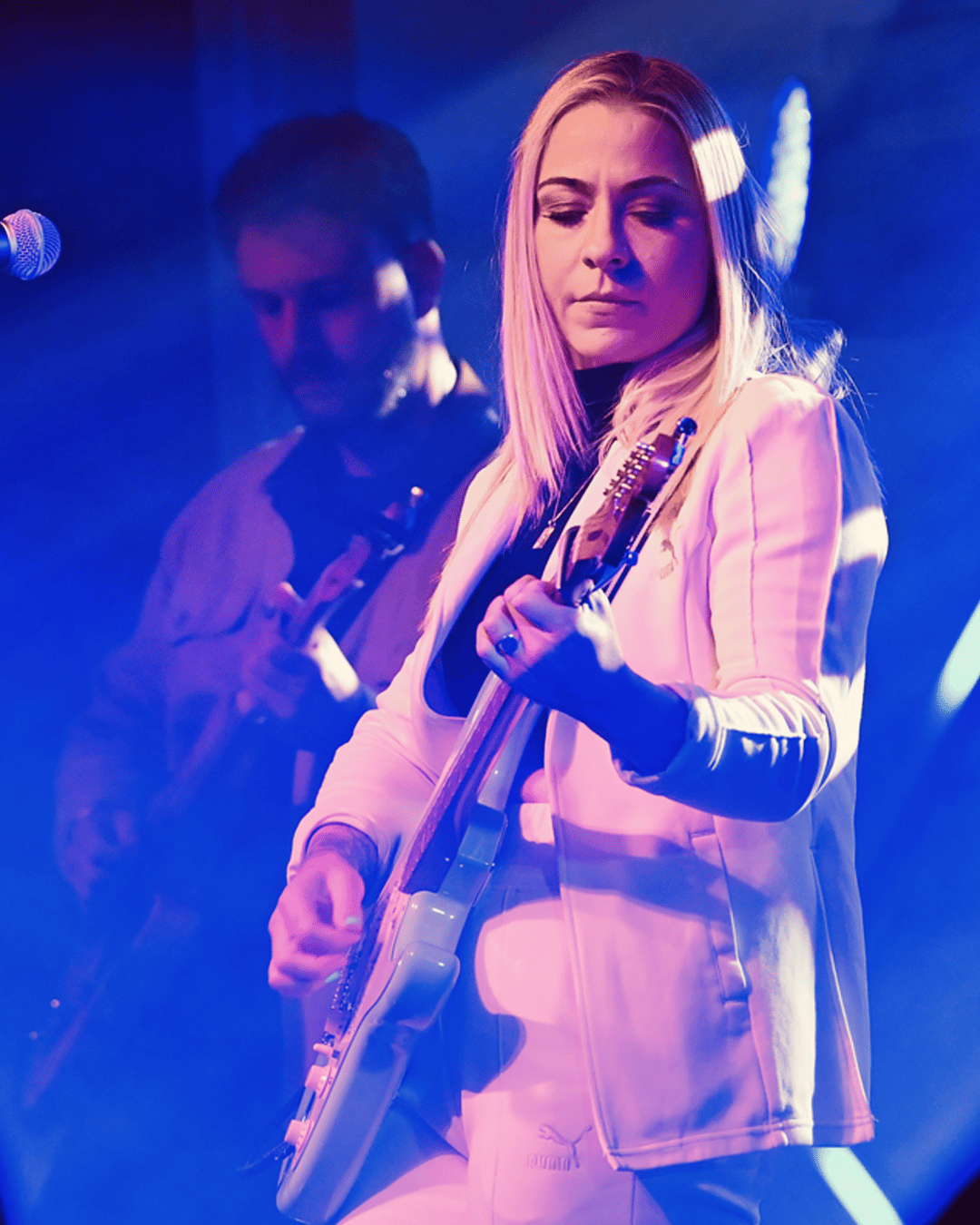 You grew up in New Zealand, can you tell me about the country scene there?
The country scene in New Zealand is strong among listeners and artists. However, it isn't always greatly appreciated or supported by the music industry itself.
There are very limited opportunities to get onto NZ radio if you are a country artist, as country music isn't played on mainstream radio.
However, we have incredibly talented artists and a phenomenally high standard of songwriting among them. Artists like Kaylee Bell, Tami Neilson and Jenny Mitchell are paving the way in NZ country music. It is really exciting to watch.
You've moved to the UK now. How welcoming has the UK scene been to you?
The UK has been very kind to me and has allowed me to further push myself out of my comfort zone and challenge myself.
I especially enjoy how lovely the UK listeners are at shows.
They are also so enthusiastic about finding new music, which is a really exciting environment to be part of.
This a fun question. When it comes to performing, are you completely focused or do you let your mind wander? We call it your mid-gig thoughts.
I often find I'm really focused on what I'm doing. However, my mind can wander if I allow it to. There are so many factors when on stage that it can be easy to get distracted. I often find that the desire to do a good job brings me back quickly to stay in the moment.
More shows, more new music and more new places to play!
Following her guest spot at this year's Songwriters Carousel, Kylie Price will be back with her full band at TBCMF 2023 on the main stage.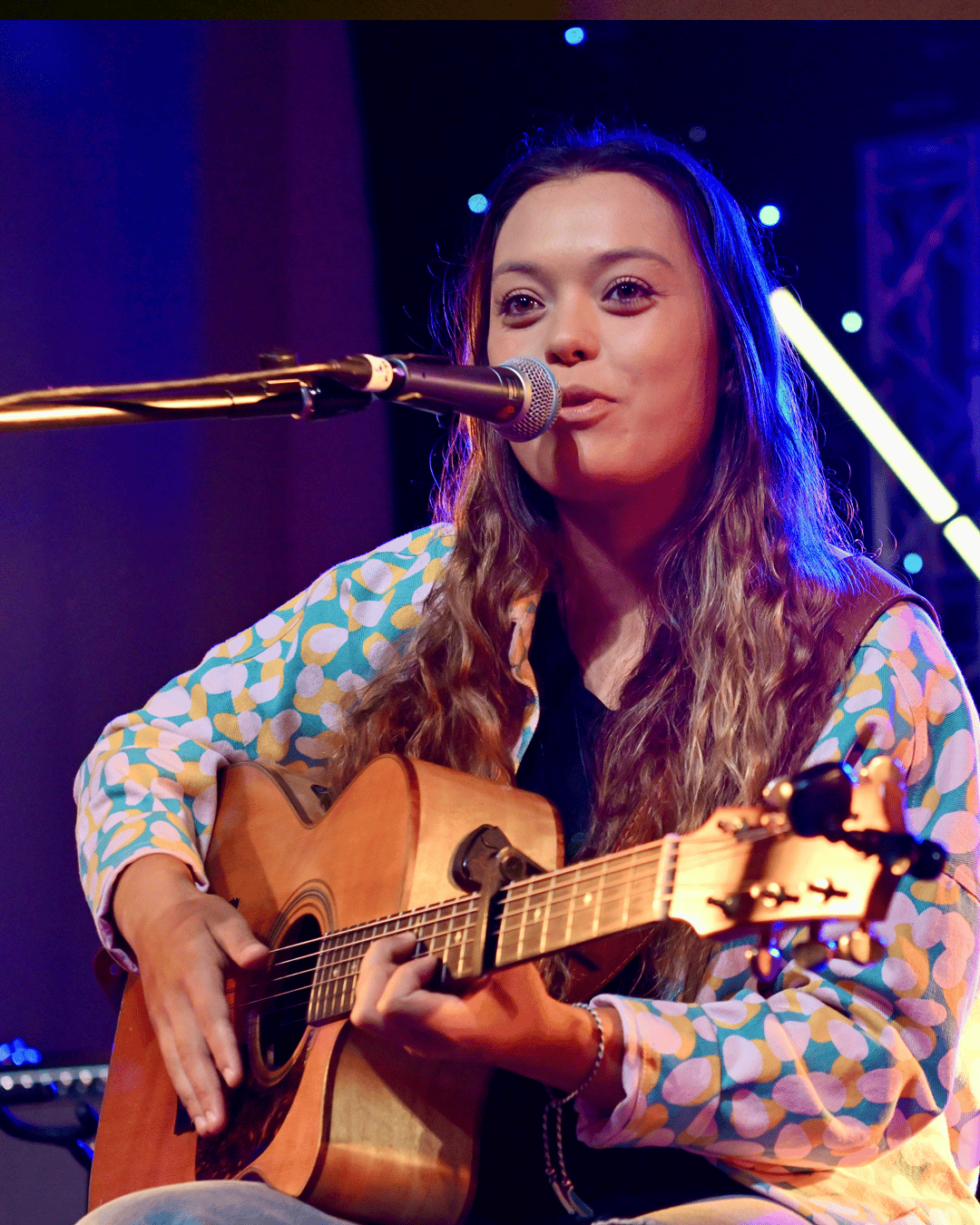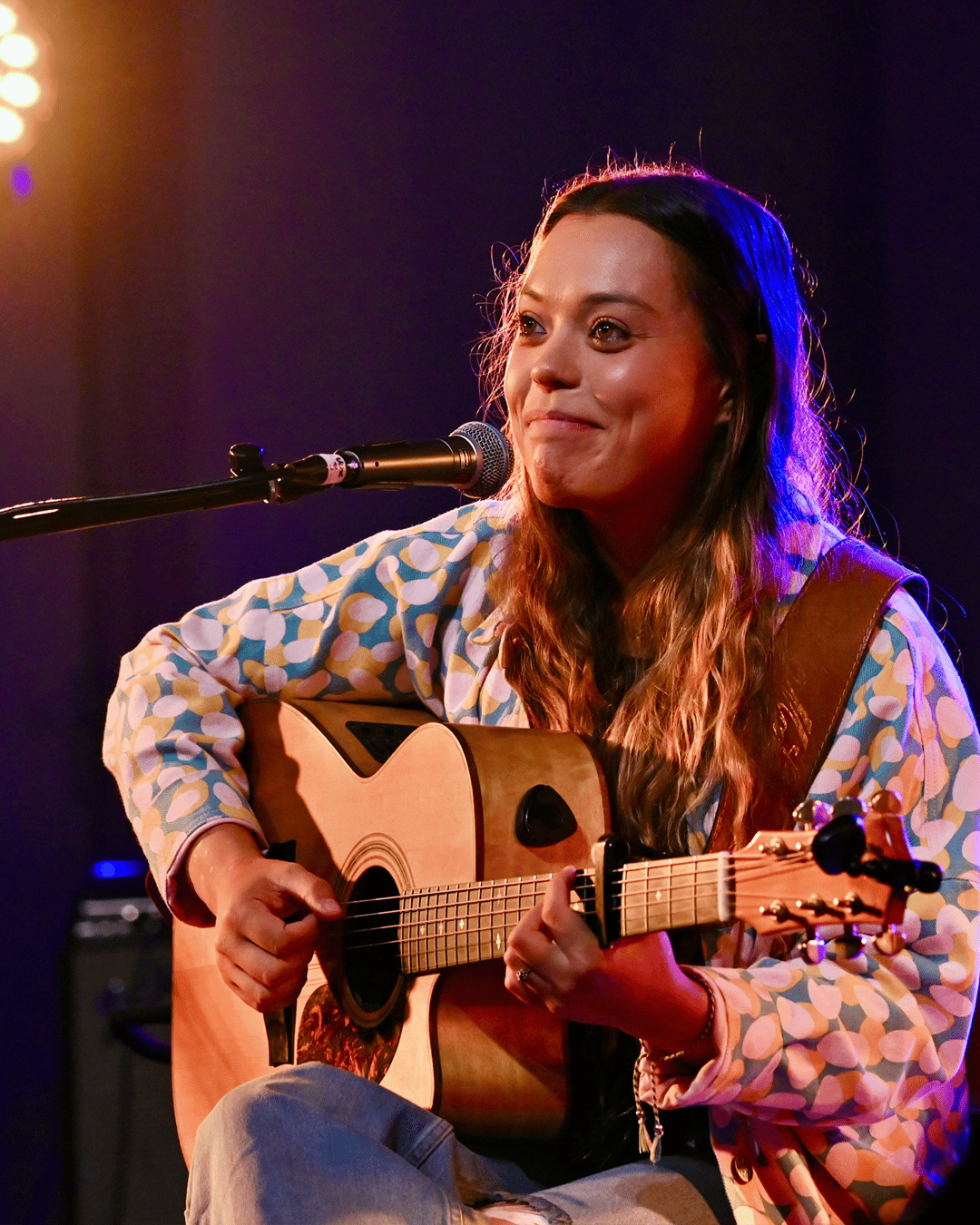 Singer-Songwriter Kylie Price
We are pleased to present singer-songwriter Kylie Prices's latest single; Fit
A DEEPER DIVE INTO UK COUNTRY & AMERICANA
We are developing a history of UK country music and the effect the British Isles have had on American country music.
Click the link to our article  The Origins of Country Music, the first in a four-part series exploring country music in the UK. Delve into our history and influence on the birth of country music.
Frequently Asked Questions, advice on tickets, timings, travel, accessibility  accommodation, festival details for The British Country Music Festival