Phenomenal year for the ever-growing British country music scene.
2019 has once again been a phenomenal year for the ever-growing British country music scene with new albums from the likes of Ward Thomas, The Wandering Hearts, and Wildwood Kin enjoying impressive chart success, whilst Twinnie and Louise Parker have had huge breakout years and we've also enjoyed many incredible festivals.
Here we bring you the definitive round-up of some of the many amazing highlights we have witnessed over the course of the year. 
January
The new year was kicked off in style with new music from British country music darlings Ward Thomas who released the official video for their 'No Filter' single – the video quickly racked up in excess of 100,000 views within a few days showcasing the strength of their following.  The twins also launched their third studio album 'Restless Minds' in Cardiff at the Globe venue with an intimate show which was put together by Nation Radio and also shared another track off the record; 'It's Not Just Me'.
Fans were also treated to new releases from Hannah Paris, and The Wandering Hearts, with Paris dropping her single 'Never Bring Me Down' and the Americana infused band sharing a deluxe version of their breakout debut LP 'Wild Silence'.
Meanwhile rising trio The Adelaides were bestowed the honour of becoming Nashville star Charles Esten's tour opener for his sold-out UK tour. 
February
With the release of their new album 'Restless Minds' soaring straight into the Official UK Album Chart Top-Ten, Ward Thomas kicked off their three-month sold-out tour across the country – the run of dates was their biggest headline tour to date with them performing to around 100,000 fans across the country.
The Shires meanwhile were wowing fans at a free show in Covent Garden. Laura Evans shared her stunning single 'Heartstrings', and Bristol talent Yola dropped her impressive debut album 'Walk Through Fire'.
Britain's Got Talent Golden Buzzer act Jack and Tim also launched their inaugural headlining UK tour with fans travelling far and wide to see the father-son duo performing their original songs after falling in love with their harmonies during their time on the ITV talent contest.
March
With country music showing another wave of growth it was announced that Blackpool would host the very first The British Country Music Festival with headliners Sarah Darling, Ward Thomas, and Catherine McGrath – this shone a light on the incredible growth and reach the UK scene has.
The Wandering Hearts also shared their heartfelt new single 'Til The Day I Die', and Una Healy dropped the honest 'Strangers'. Welsh talent Eleri Angharad also broke onto the scene with the release of her debut LP 'Earthbound'.
The C2C Festival was another major highlight of the year with the likes of Lady Antebellum, Keith Urban, Carly Pearce, Jimmie Allen, Sam Palladio, and many more wowing fans across the three-day event. Fans were also treated to a standout three-track EP from new favourite Twinnie with her 'Better When I'm When Drunk' record. Adopted Brit Sarah Darling kicked off her UK tour with openers Laura Oakes and Liv Austen joining her on the road for a run of stunning live shows.
Meanwhile Ward Thomas were honoured with the prestigious CMA Jeff Walker Global Award in response to their wonderful and growing European success.
April
This was an exciting month for the British country scene with it being officially confirmed that the genre is the fastest growing across the country with 2018 stats being released with exciting numbers. The year 2018 saw 1.7m album sales, and 300m song ,streams – impressive numbers for a style of music still somewhat considered "niche".
Ward Thomas and Liv Austen also shared new music.
The growth of Brit country was also celebrated with the launch of Country Hits Radio UK – the very first national radio dedicated to playing country music. This was a huge juncture for the scene and it showcased that there is a real hunger across the nation for good, honest country music to be heard across the airwaves.
May
The Adelaides officially launched their recording career with the release of their breakout debut 'Leave' – the track was a huge success and became a huge fan favourite with the trio delivering lush harmonies and pop crossover melodies.
Brother-Sister duo The Luck also arrived on the scene with their first album titled 'Ready To Run' a stand-out record from an act still in the early stages of their burgeoning career.
Emma Stevens meanwhile shared her gorgeous 'Atoms' EP, and Lisa Redford also dropped her 'Edge of Love' EP.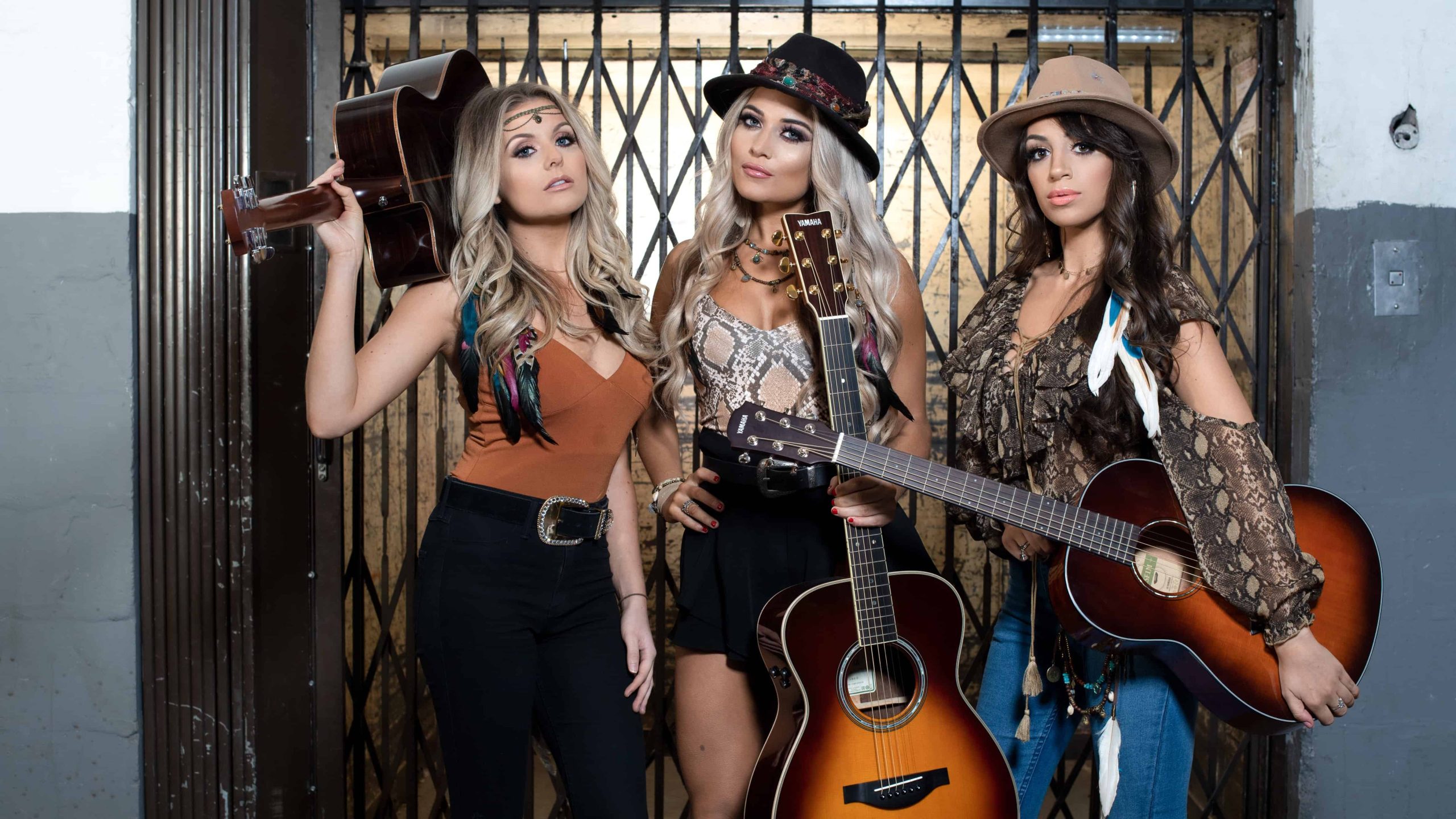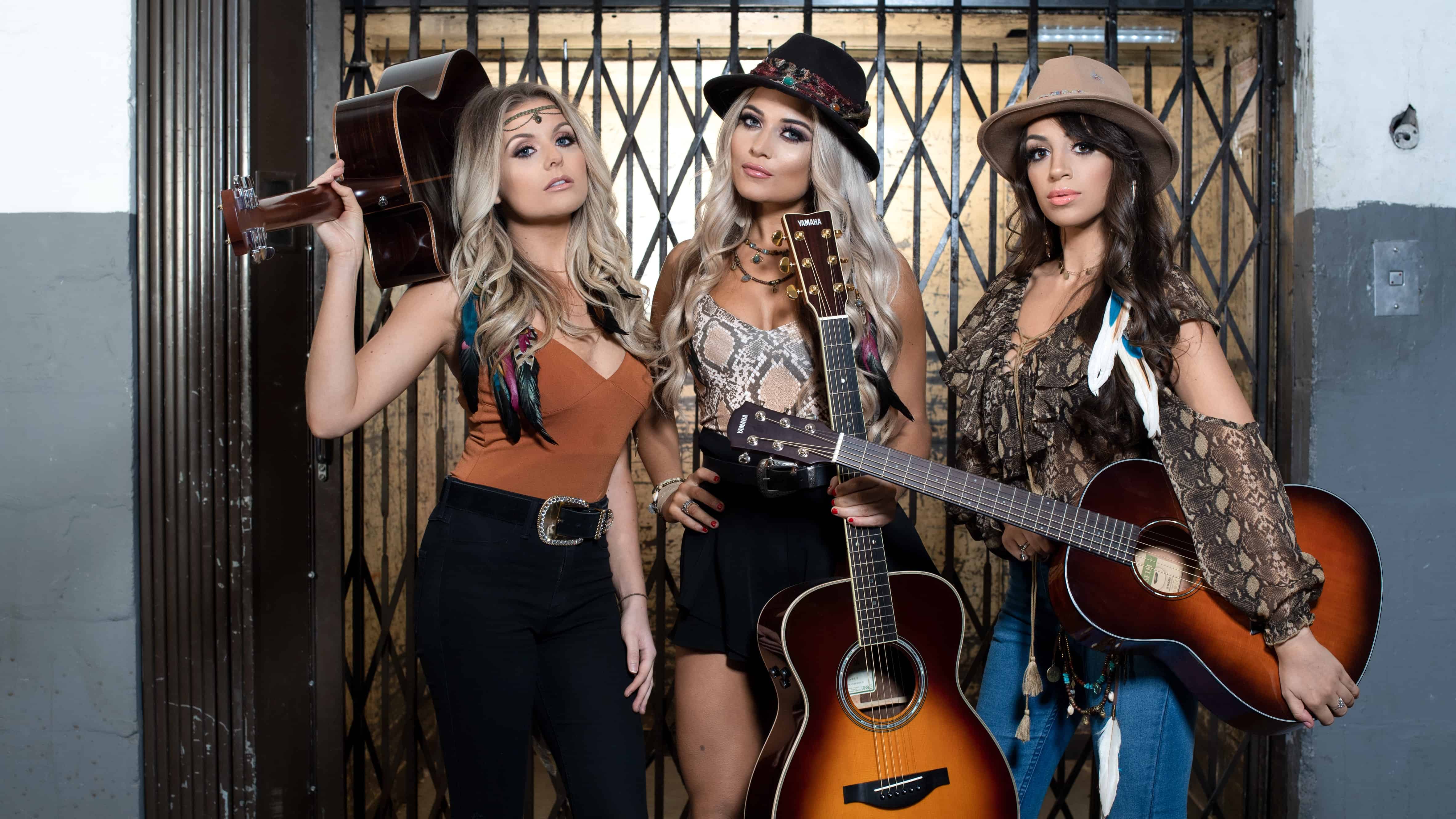 The Adelaides | Photo Credit Tina Korhonan PA
June
With festival season in full swing it was time for Ward Thomas to take centre stage across the nation with sets at the Isle of Wight once again and also a hugely impressive set at Bath's Pub in the Park – this resulted in their music becoming even more widely known with them earning new fans with every performance.
The Adelaides also became the first unsigned British act to be chosen to perform at the CMA Fest in Nashville.
A touch of Nashville also arrived in London with a songwriters circle hosted by Riva Taylor, and Jeff Cohen with performances from Sarah Darling, Jim Duguid, and Sacha Skarbek.
June also saw Ward Thomas performing on the famous Wembley Arena stage when Jack Savoretti asked them to join him for a cover of The Killers 'Human'.
Sarah Darling's honorary Brit status was confirmed when her 'Wonderland' album hit the number 1 spot on the Official UK Country Chart – a welcome chart success for a record that was written, recorded and produced across Wales and England.
July
With summer heating up another wave of festivals descended on the country with The Shires headlining Rivertown in Bristol and Lauren Alaina being joined by the likes of Twinnie, and Sarah Darling at the standout Nashville Meets London showcase. Dixie Fields fest also brought an array of talent to Essex.
Twinnie meanwhile wowed with a support slot on Lauren Alaina's UK tour, and The Shires were chosen to open for US legend Carrie Underwood on her run of British dates.
Sarah Darling also showcased her love for the UK audience with the release of the 'Fire' video, filled with footage from her UK tour.
New talent Louise Parken meanwhile was making waves with her new single 'Rearview Mirror' which peaked in the top-ten of the iTunes Country Chart, firmly putting her on the map. 
August
New talent Vic Allen shared her brilliant single 'Enough' which became an instant fan favourite.
Twinnie meanwhile was invited onto Lorraine – her very first TV interview. She chatted about touring, new music and the growth of the UK scene.
Country Hits Radio announced that they had racked up a hugely impressive 208,000 listeners since its launch back in April. These huge numbers act as further proof as to how many people in Britain are hungry for the genre to be mainstream.  
As part of the programming The Country Hits Brits is an hour of the best country music by British artists. It is presented by Matt Spracklen who also hosted the inaugural British Country Music Festival and is confirmed again for TBCMF in Blackpool in 2020.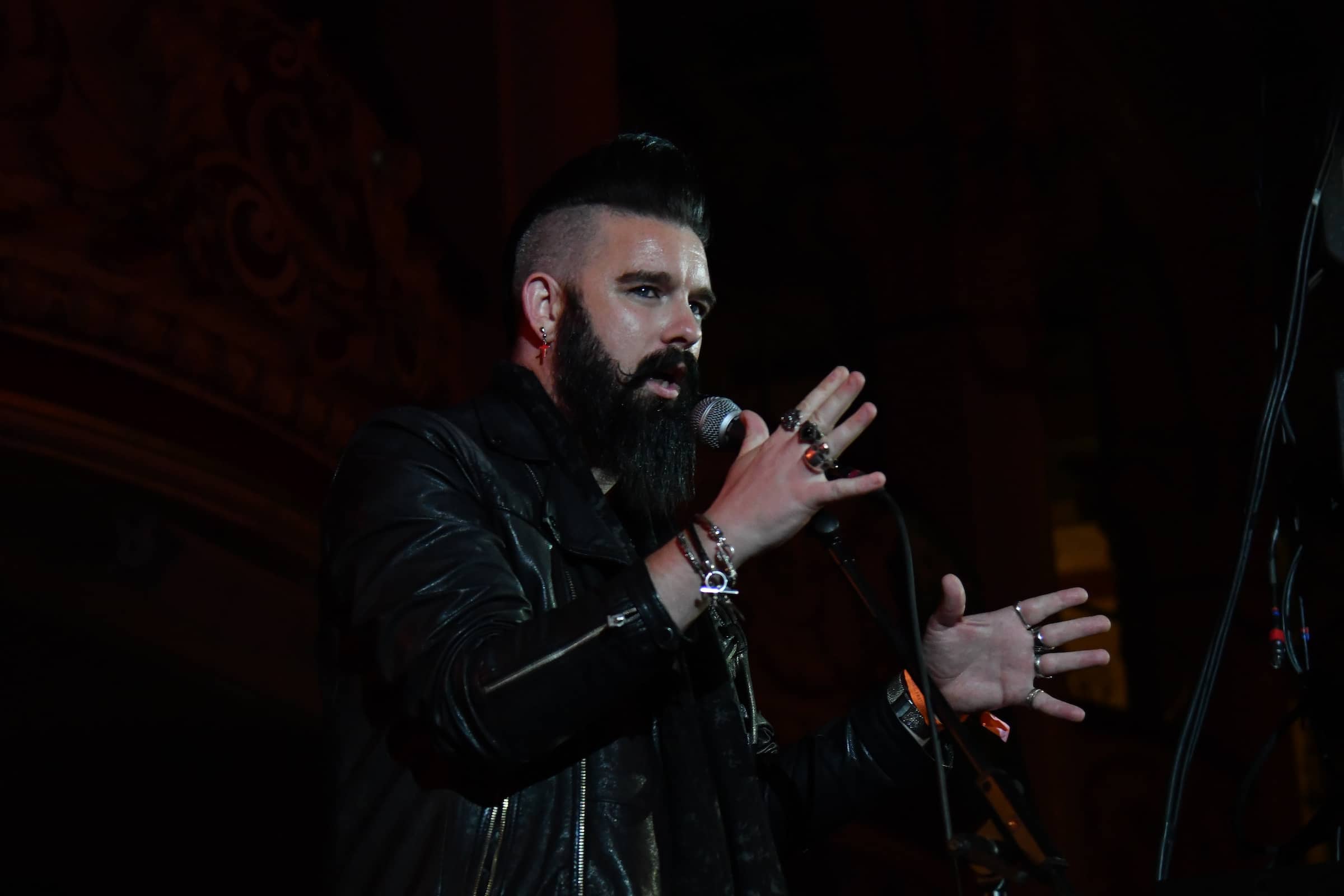 Matt Spratklen | Photo Credit Dave Nelson TBCMF
September
Festival season was closed out in style with The Long Road Fest and The British Country Music Festival – both of which saw huge numbers descending on the sites to immerse themselves within the scene and listen to incredible live acts such as Twinnie, Ward Thomas, Sarah Darling, Catherine McGrath, Jake Morrell, The Luck and many, many more.
BBC Radio 2's Hyde Park also delighted fans with the inclusion of US Grammy nominee Kelsea Ballerini who effortlessly wowed the awaiting 47,000 fans.
Record label BMG showcased their faith in the song-writing talent of Twinnie by delivering a publishing deal to the multi-talented singer/songwriter.
October
Ward Thomas once again saw a huge step in their career when American superstar Brad Paisley invited the twins to join him on stage at the sold-out O2 arena for a breathtaking performance of 'Whiskey Lullaby'.
Wildwood Kin shared their lush sophomore self-titled album, while Twinnie joined Kiefer Sutherland on tour opening for him across his UK and European dates, Country Music Week also brought Scotty McReery to the UK for the first time with the US star selling out dates within seconds.
US/UK band Jess and the Bandits also hit the road for a string of dates.
November
Brit talents Catherine McGrath and Ward Thomas joined Sarah Darling for a divine live set at the famous Bluebird Cafe in Nashville, with Ward Thomas also announcing a new intimate tour for 2020. The twins also joined Darling on her new single 'Divide' providing Fleetwood Mac style harmonies.
UK favourites The Shires also shared their soaring new single 'New Year' whilst also announcing their 'Good Years' LP for March and confirmed a massive headline tour for 2020 in support of the record. Yola meanwhile cemented her status as the "next big thing" by picking up four Grammy nominations – proving that British country music is starting to get heard in the States.
Meanwhile Callaghan and Emily Faye delighted with new music and Laura Oakes  announced a headline tour for 2020. 
December
With Christmas just around the corner, Sarah Darling put together a magical Opry style showcase at the breathtaking Union Chapel. The evening included guest performances from Jamie Lawson, Ward Thomas, The Wandering Hearts, and Jessica Sharman. The evening was further proof as to how much the UK scene has and is growing.
Celebrity X Factor also crowned Megan McKenna champion, making her the very first country singer to win the show in its history.
2020
So, with a string of tours announced already from the likes of The Shires, Laura Oakes, Ward Thomas, and with festivals C2C, The British Country Music Festival, The Long Road, Millport, Buckle and Boots and Dixie Fields all returning next year we can expect an even bigger and better 2020.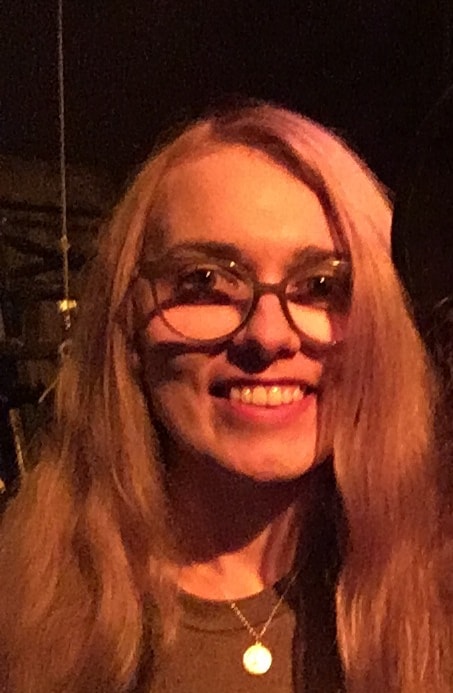 Laura Klonowski
Author
I am a music journalist based in Wales, focusing on country music and I have been a part of the industry for several years. I have a deep love of promoting talent across the genre and enjoy seeing good music succeeding. My writing style is focused on news features, reviews and interviews and always looks to promote and shine a light on the incredible artists we are lucky enough to have across the country scene.