Review
If I didn't know better, I would assume Mitchell Kersley was Nashville born and bred as opposed to coming from "a little village on the south coast of England" according to his biography.
 'I Only Cry When I'm Drinking' is steeped in country, with great guitar playing and references to whisky drinking. Mitchell has a distinctive baritone voice, not dissimilar to Brad Paisley whom he names as one of his key influences.
 With a music degree under his belt, this is a well produced song from an accomplished singer-songwriter. The lyrics tell the story of a musician who hides his wounds and troubles and only when he drinks can his emotions come to the fore. The track is supporting mental health with the money from all purchases on iTunes going to the charity Mind.
Mitchell is keen to highlight the need for men to talk and to be comfortable showing emotion. In a recent interview for Mindful Melody, he talks about the alpha male man often depicted in American country songs, the one of a beer drinking 'man's man' who drives trucks. This song is intended to highlight the fact that men find it hard to talk and show any vulnerability and despite its American sound, it applies just as much to men in Britain as it does to those Stateside. In fact, it's the biggest killer of men under 45 and around 84 males commit suicide in the UK every week.
I Only Cry When I'm Drinking is a great country song from a talented Mitchell Kersley. His unique sound should see him rise through the ranks to become one of the UK's leading singer-songwriters and he is one to watch as he adds more new music to his repertoire.
Marina Blore (The British Country Music Festival @TBCMF)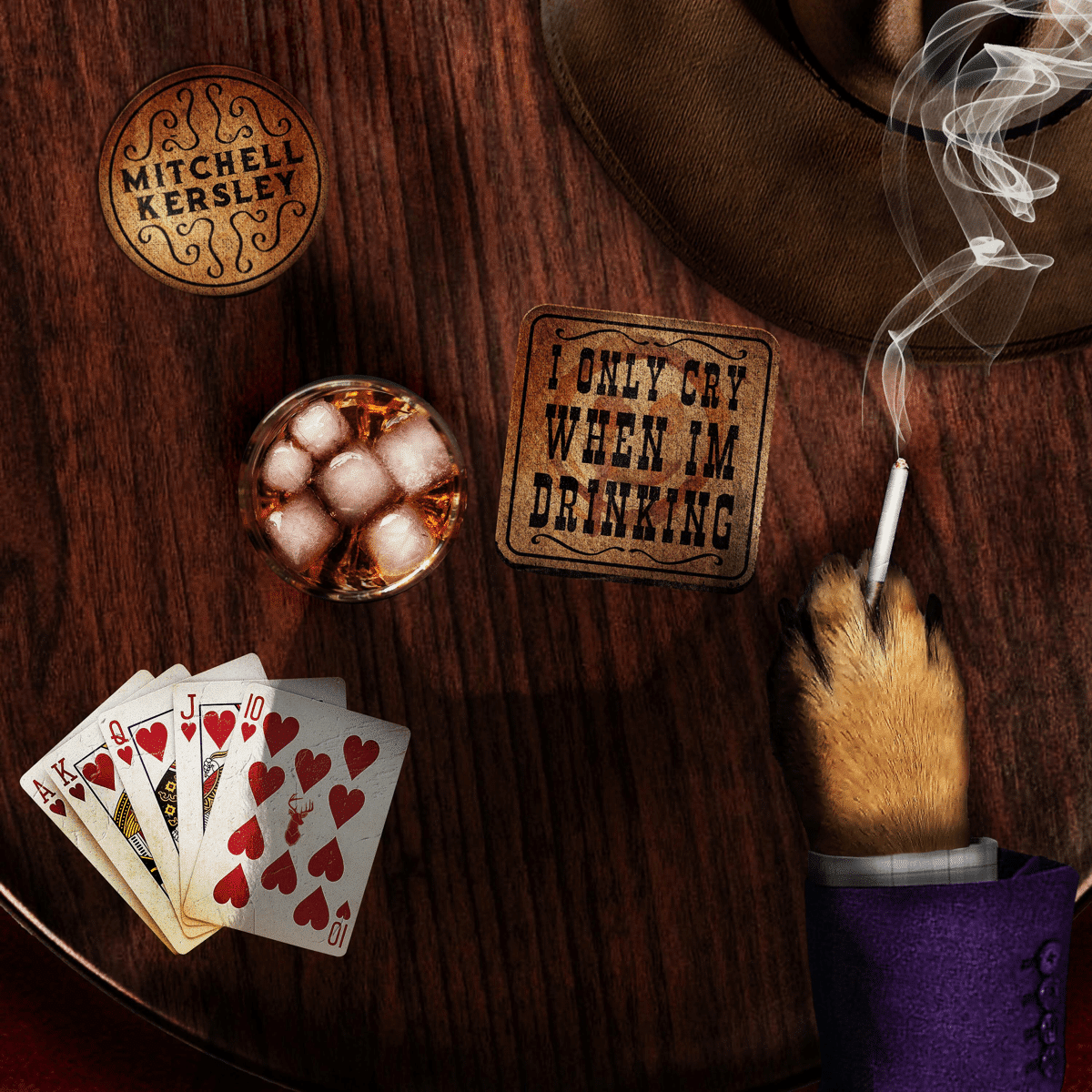 Credits
Mitchell Kersley | I Only Cry When I'm Drinking
Credits
Performed by Mitchell Kersley
Written by Mitchell Perry Kersley
New UK Country Music Guide
We listen to roughly 20-35 new releases a week from UK artists in the contemporary country & Americana genres. Including the lovely sub genres of  Alt Country, Country Pop, Country Rock, Country Swing, Country Soul, Bluegrass, Country Blues and Folk. 
Out of those songs we will choose 7 songs that have grabbed us and celebrate them here.
We have a spotify playlist of all recent relased songs by UK artists please follow and like the link below.
TBCMF will continue to bring Country fans and artists together to celebrate the unique spirit and sense of unity that is at the heart of what our festival stands for.
Please let us know what you think about the songs in the comments below.