Kezia Gill brings her unique sound to The British Country Music Festival 2024
Derby-based singer-songwriter Kezia Gill has spent over 15 years captivating audiences with her soulful voice and skilled acoustic guitar playing. Born in Nottingham to a musical family of Irish descent, Kezia's early years were immersed in a rich musical environment. Her father, a seasoned musician, became her most significant influence, introducing her to the world of performing, writing, and the vast catalogue of music that would shape her unique style.
Irish & Country
Kezia Gill's sound is a delectable mix of Irish and Country with Rock and Blues thrown in that sets her apart in the music scene. Her journey has taken her beyond the borders of the UK, with performances in Europe, Australia, and America showcasing her universal appeal. Whether performing her original material or putting her distinctive touch on classic covers, Kezia's unique style shines through.
In 2017, Kezia released her self-titled album 'Kezia,' gaining recognition and support from BBC Introducing. The following year proved to be a milestone, as she clinched the Female Vocalist of the Year at the CCN Awards and the People's Choice Award for Soloist of the Year at the BCMA Awards 2018.
The momentum continued into 2019 with a tour in Australia, appearances at the Tamworth Country Music Festival, and a trip to Nashville for performances and co-writing sessions. Kezia graced top UK country festivals, earning recognition as one of Radio 2 BBC Introducing artists and performing at The Long Road. Her music found a home on The Bob Harris Country Music Show, propelling her into the spotlight.
Kezia's EP, 'Dead Ends & Detours,' featuring six compelling songs, showcased her evolving artistry and is available on major online music platforms. The success continued, with Kezia nominated for five awards, including Album of the Year, at the 2019 British Country Music Awards. She emerged as the most nominated artist and secured the title of Number One Female Country Artist in the UK, winning the Best Female award.
Girl Country Tour
In 2021, Kezia bounced back from the challenges of the pandemic, announcing the Girl Country Tour with Jade Helliwell. The year marked the release of her award-winning EP 'The Mess I Made' and her first iTunes Number 1 single, 'All Of Me.' Live performances showcased her versatility and stage presence, including a headline set at 'Buckle and Boots Country Festival' and a co-headline tour with Jade Helliwell. Kezia capped off the year with three British CMA Awards for Best Album, Best Song, and Best Entertainer.
In 2022, Kezia Gill's trajectory as a rising star in the music industry reached new heights. Embraced by Takamine Guitars as one of their distinguished artists, Kezia cemented her place in the industry and showcased her versatility and undeniable talent. Her stellar performances at the prestigious Country to Country Festival at the O2 in London caught the attention of Wasserman Music, a Global Talent Agency representing renowned artists like Leanne Rimes, Lewis Capaldi, and Jack Savoretti.
Early in the year, Kezia released a duet alongside Tim Prottey-Jones, a remake of the classic "Cotton Eye Joe." The collaboration added another layer to her musical repertoire, demonstrating her ability to traverse genres easily. Further solidifying her presence in the country music scene, Kezia embarked on The Shires' Ten Year Plan tour, sharing the stage with one of the genre's leading acts.
Her journey in 2022 also included memorable performances alongside Morganway in Scotland, showcasing her dynamic stage presence and ability to captivate diverse audiences. Kezia's presence extended to several stops on Tony Hadley's anniversary tour, highlighting her versatility and appeal across different musical landscapes.
Kezia took the stage at The Black Deer Festival in 2022, leaving an indelible mark with her soulful voice and magnetic performance. Each endeavour throughout the year reinforced Kezia Gill's reputation as an artist on the rise, destined for even greater achievements in the dynamic world of music.
Kezia Gill's Phenomenal 2023
A Year of Friendship, Success, and Trailblazing in Country Music
As 2023 unfolded, singer-songwriter Kezia Gill embarked on a journey that showcased her developing musical prowess, the power of friendship, and the triumphs of breaking barriers in the country's music scene. Kezia Gill's year has been extraordinary, from intimate writers-round tours to sold-out headlining shows and prestigious awards.
February: Girl's Night In Tour
Kezia, Jade Helliwell, Jess Thristan, and Demi Marriner announced a four-date intimate writers' round tour. These talented women, not only recognised as some of the finest singer-songwriters in the UK but also best friends, delivered audiences an unforgettable experience filled with laughter, stories, and stellar songs. All four girls have been featured in their own right at different editions of The British Country Music Festival.
March: C2C Country to Country Launch Party and International Recognition
Thrilled to be part of the C2C Country to Country Official Launch Party hosted by BBC Radio 2 in Glasgow, Kezia set the stage on fire at King Tuts, providing the hottest warm-up in town. Adding to the excitement, Kezia was featured on 'CMA International Industry Spotlights' for April 2023, proudly representing the UK in the thriving country music scene in the USA.
May: 'Do You Know Any Oasis?' Podcast Launch
Kezia expanded her creative endeavours by launching a podcast, 'Do You Know Any Oasis? ' with her best friend Jade Helliwell. The podcast delivered a glimpse into their friendship, offering a fun perspective on their shared love for music.
June: Smokey, Misfit, and Acoustic Unreleased Album Tracks
Kezia Gill kept fans on the edge of their seats with the world-exclusive release of 'Smokey' on the Bob Harris Country Show. The single was on Absolute Radio's Front Porch playlist, supported by Baylen Leonard. Additionally, Kezia teased her upcoming album with acoustic unreleased tracks featured on the Whispering Bob's Country Show.
July: British Summertime Hyde Park and Misfit Album Release
A true highlight in Kezia's journey was playing at British Summertime Hyde Park, sharing the stage with Bruce Springsteen, The Chicks, and James Bay. The release of the 'Misfit' album and its title track's world-exclusive reveal on Matt Spracklen's show on CountryLine Radio marked a milestone moment.
August: Apple Music Radio Feature and The Long Road Festival
Kezia's talent gained recognition on Apple Music Radio with an exclusive interview with Nada, and she took the stage at The Long Road Festival's Interstate stage, captivating audiences with her unique sound.
October: Misfit Tour and UK Country Music Artist of the Year Award
Kezia reached new heights with her most extensive headlining tour to date, the Misfit Tour, spanning eight cities and selling out all venues. The culmination of her incredible year came with the well-deserved recognition as the UK Country Music Artist of the Year. A Country & BBQ Liechtenstein performance added an international flavour to Kezia's diverse musical journey.
November: Touring with Ward Thomas
Closing the year on a high note, Kezia Gill embarks on a tour supporting Ward Thomas, solidifying her status as a sought-after artist in the UK country music scene.
From intimate writers-round tours to sold-out headlining shows, international recognition, and prestigious awards, she continues to break down stigmas in the genre and champion homegrown talent. Kezia Gill stands as a trailblazer, showcasing the essence of a female country music artist who lives her dream every day and inspires others to do the same. The year 2023 has undeniably marked Kezia Gill's place as a rising star in the world of country music, and her future endeavours promise even greater heights.
Headliner
Following her fantastic year, we proudly announce Kezia Gill as our headlining act on Friday night of The British Country Music Festival 2024.
" Nothing beats doing what you love for a living. The fact that people keep supporting me means I can live my dream every day". – Kezia Gill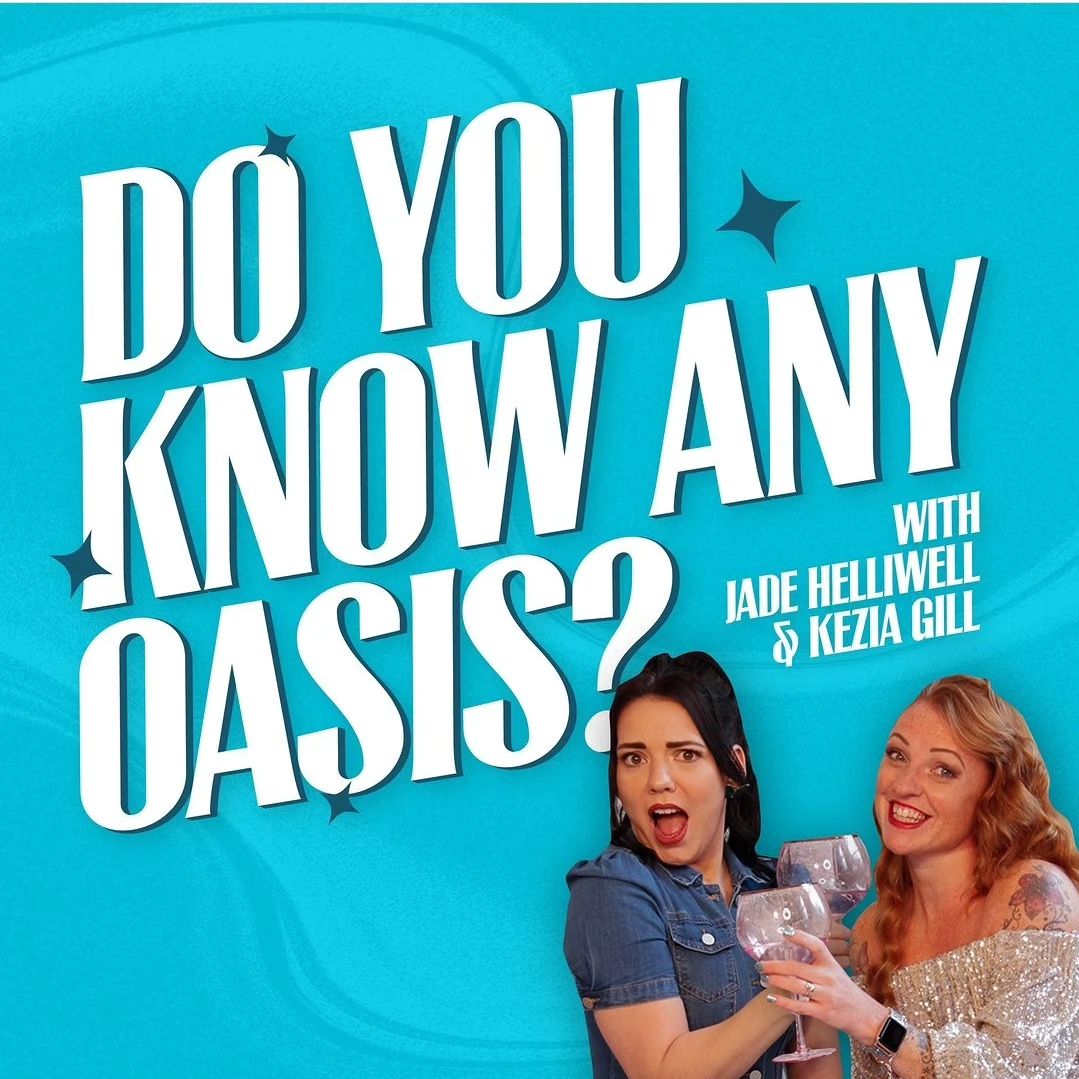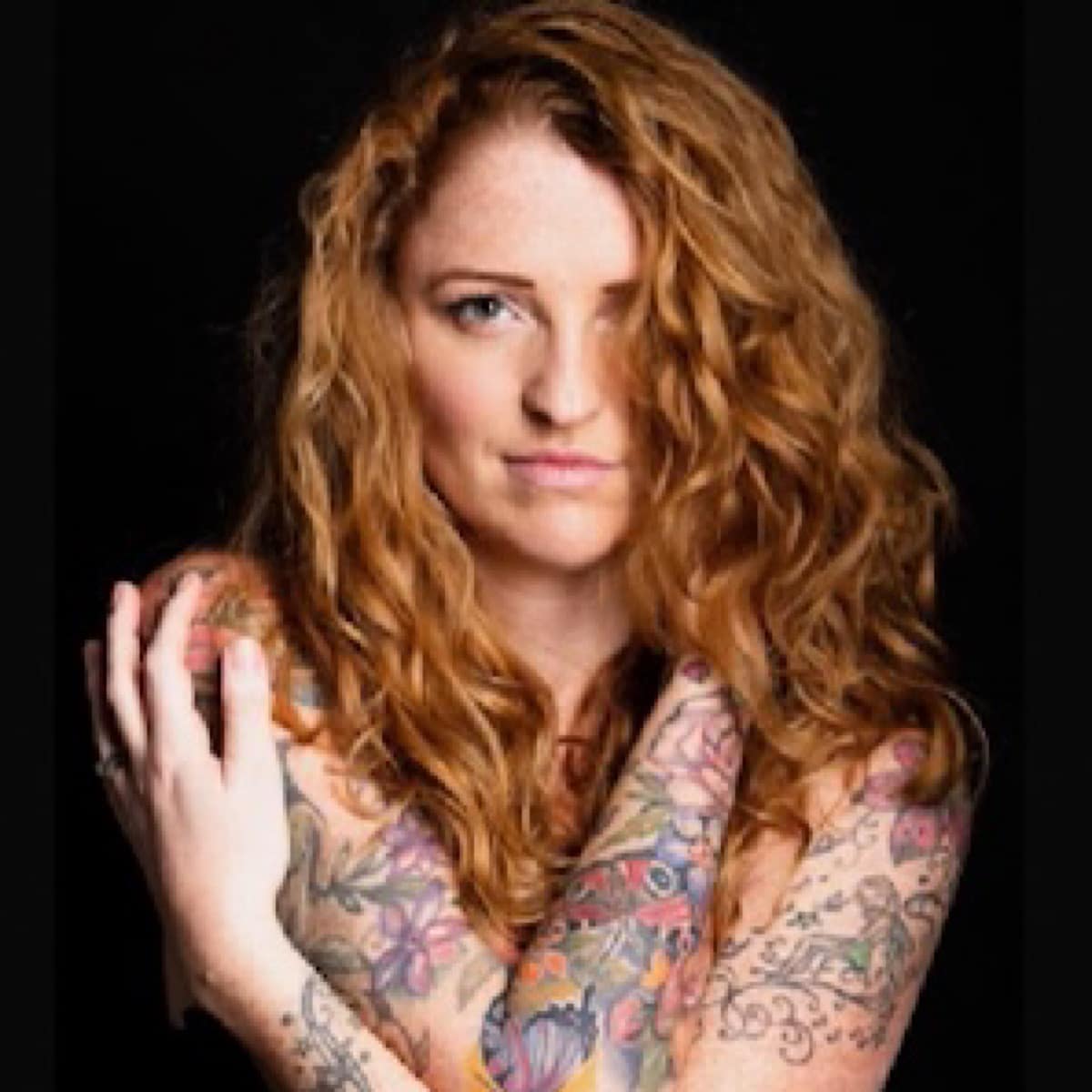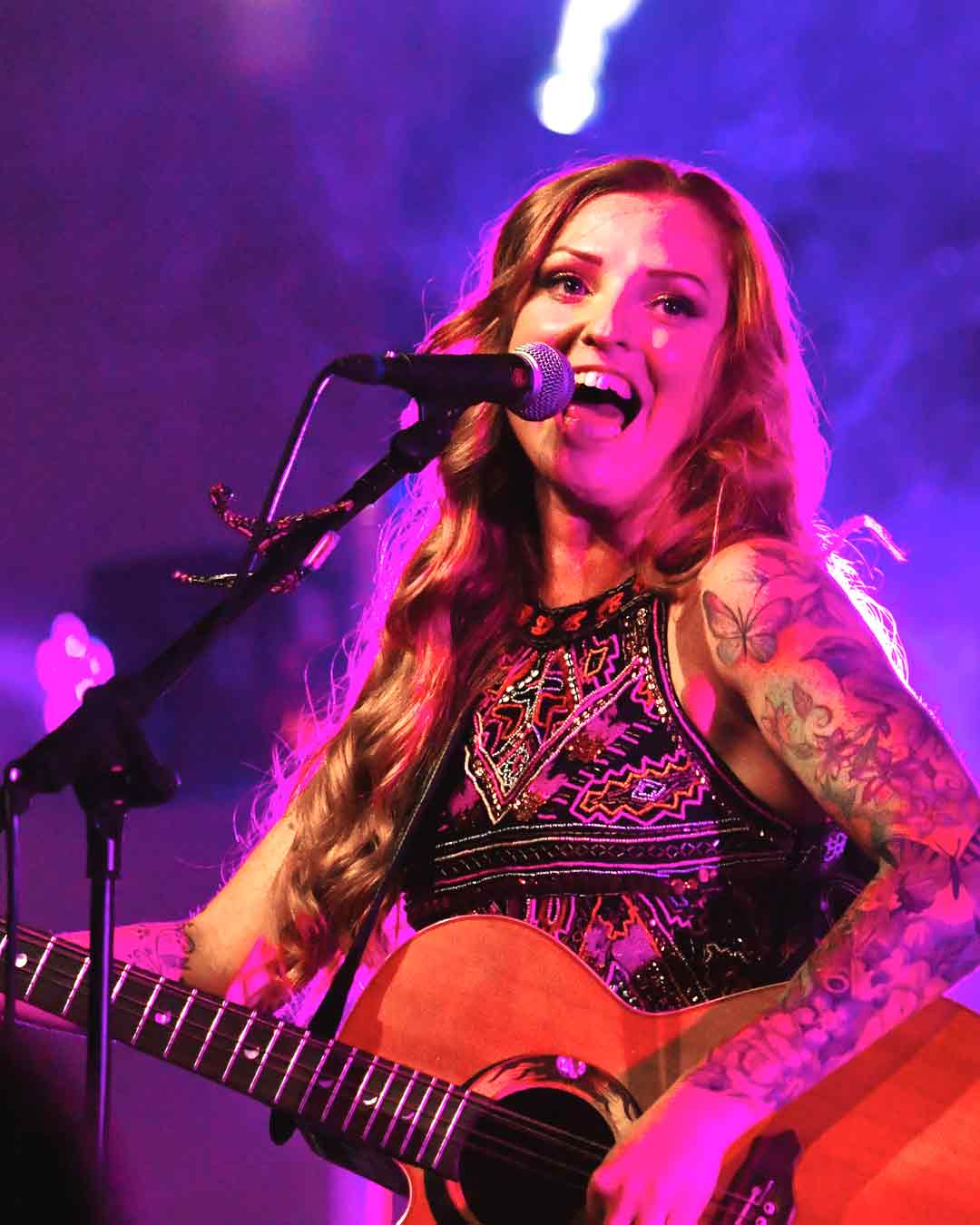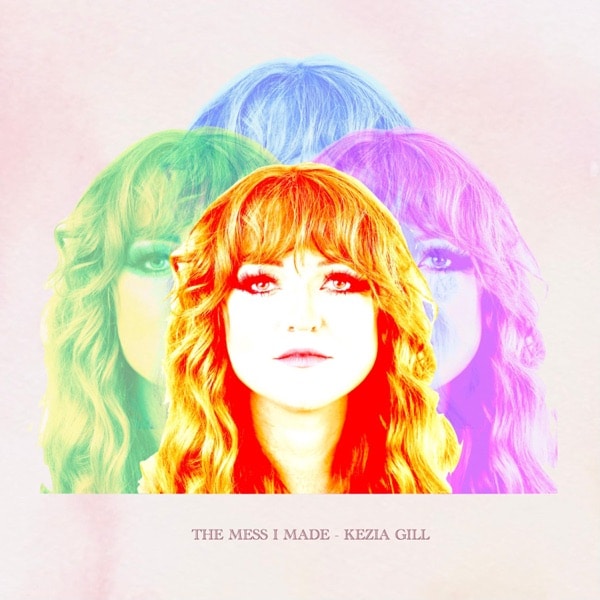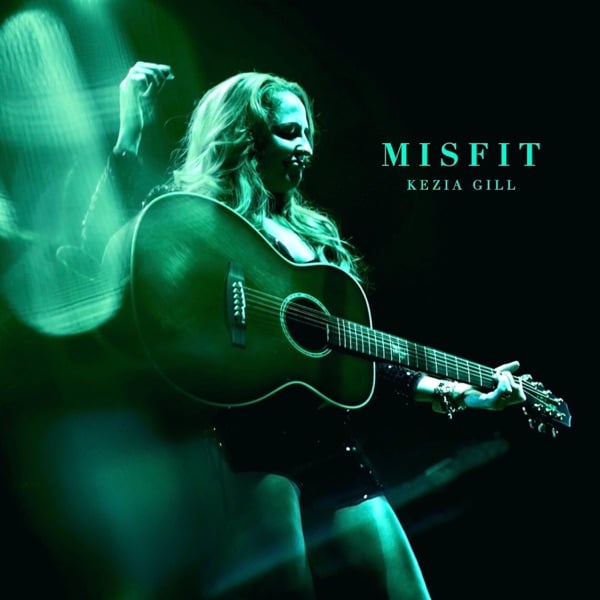 Kezia Gill Spotify Playlist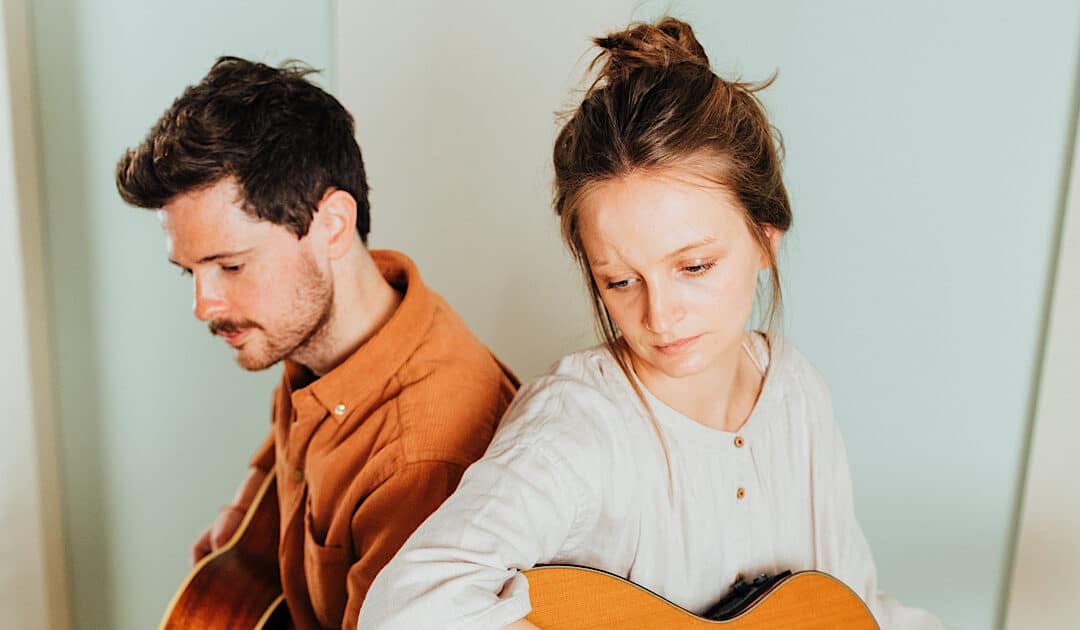 2022 will see The Goudies making home and reconnecting with their roots in the South Wales music sceneThe Goudies Biography THE GOUDIES (GOW-dees) are husband and wife folk-country duo — Sam & Beth Goudie. Their close harmonies and honest sound have drawn...