Ward Thomas | The British Country Music Festival 2019 | Photo Credit Dave Nelson
2020's Stellar Month
January was an impressive month for UK Country and Americana and February followed in suitable fashion. With a stellar amount of single releases and recording news along with stand out tour moments, we have once again been treated to an incredible month of British country talent.
Having been gifted new singles from the likes of The Shires, Laura Oakes, Twinnie, Kerri Watt, The Rising, Stuart Landon and Emily Faye this past month, we got a real taste of the incredible pool of talent we are blessed to have within the burgeoning UK scene.
The Good Years
The Good Years album from The Shires is shaping up to be a spectacular record if the latest release 'About Last Night' is anything to go by and it already looks set to be one of the stand out releases of the year. Of course we're also expecting new LP's from Ward Thomas, Twinnie, The Wandering Hearts and more, so hot albums are very much a staple this year.
that New York, New York!
Speaking of The Wandering Hearts, the impressive harmony laden Americana trio have been in New York City this past month recording tracks for their forthcoming project- their first officail studio LP since Tim keft the Band, It's sure to be a truely amazing album full of soaring harmonies, catchy beats and heartfelt lyrics that strike a chord.
Talking of the city that never sleeps Country Hits Radio star Matt Spracklen spent the last week in February working with Space Cowboy in NYC!
Halfway
Ward Thomas have been winning new fans every night across the country thanks to their support slot on the James Blunt UK tour. That opportunity has opened new and exciting doors for the duo who, with just their stunning vocals accompanied only by guitar and keyboard, have been wowing 5,000 + fans every night up and down the country, meaning they are also inviting new listeners to discover the truly outstanding talent the British country scene has to offer. 
The sisters have also starred alongside Blunt in the official music video for their breath-taking collaboration 'Halfway' which has presented their music to a truly global listening market, showcasing their immense talent and luscious vocals.
Better In Blue Jeans…
Meanwhile, fellow Brit Laura Oakes is continuing to establish herself as a leading light across the country genre thanks to her stellar new single 'Better In Blue Jeans' and with her headline tour set to take over Britain this coming March, she is going to become an even bigger name on the circuit – 2020 will be pretty massive for the Liverpool songstress.
….or better in Orange Jumpsuits?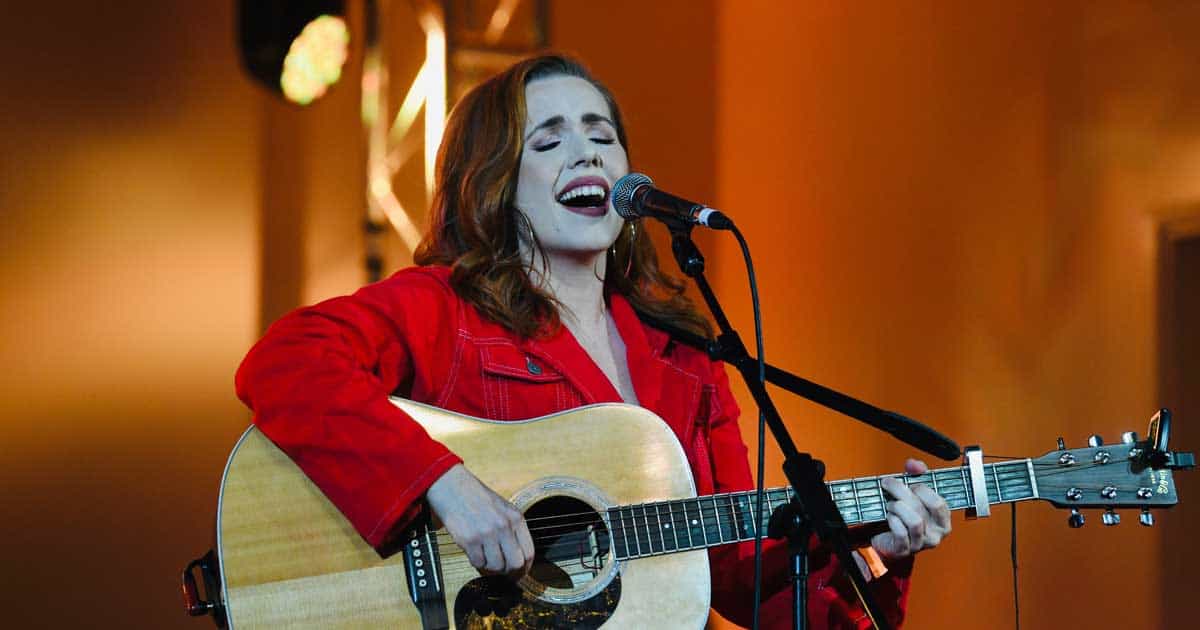 Laura Oakes | The British Country Music Festival 2019 | Photo Credit Dave Nelson
…From Nashville
The UK market has also showcased its stand out growth and reach worldwide as CMA has announced its Next From Nashville showcase, that will see US superstars Danielle Bradbery, Blanco Brown and The Sisterhood Band arriving on our shores this May for a tour of the country. These kind of shows breathe new life into our growing British country scene and also give us a place within the US market. Tickets are expected to fly out the door and this will shine a light on the appetite we have for country music across all ages here in Britain.
Shining A Light
And of course let's not forget that February also saw the inaugural UK Country Music Spotlight Awards take place in London. The awards night is the brainchild of Belles and Gals founder Nick Cantwell and the event was a huge success with performances from Louise Parker, Jake Morrell and Katy Hurt, all shining a spotlight on the wealth of British talent. The best of the best were awarded for their incredible achievements across the country sector with the likes of Twinnie, Write Like A Girl and more winning big on the night.
It's incredible to see how far the scene has come in a short space of time and with champions as supportive as Belles and Gals leading the way within the media, it's only going to grow further across all sectors this coming year and the years to come. The UKCMSA's will return in 2021 and we can expect even more live performances along with additional exciting awards categories being announced.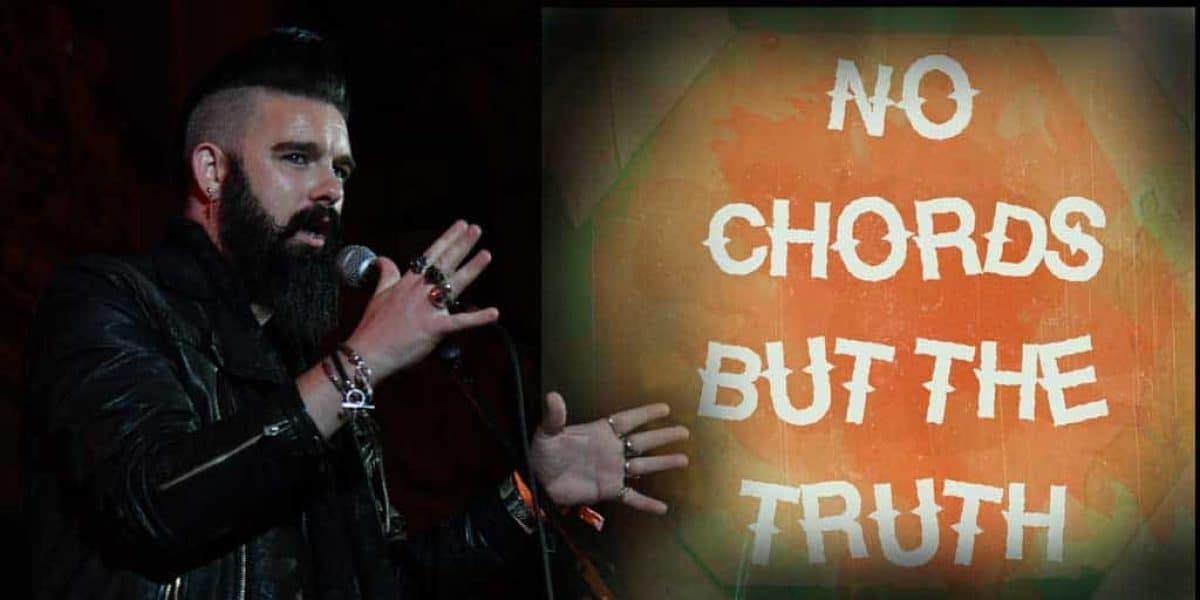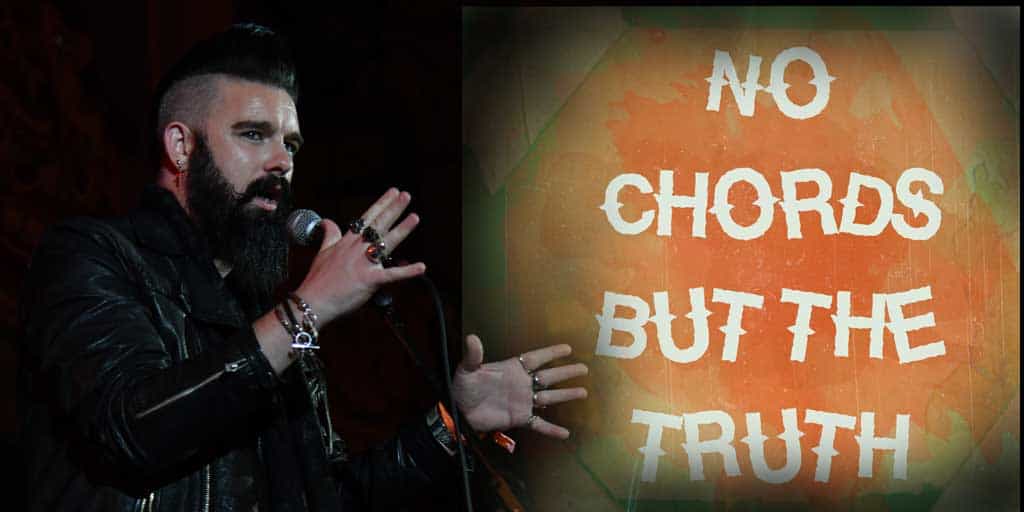 No Chords But The Truth
However, the most exciting part of February has to be the launch of the No Chords But The Truth podcast hosted by UK Country Hits Radio DJ Matt Spracklen, in association with The British Country Music Festival. The series sees Spracklen speaking to music industry professionals about their careers and launched at the start of the month with Jake Morrell, and Tim Prottey-Jones It's an incredibly insightful conversation combined with light hearted chat – next month will see Twinnie joining Matt to spill some secrets.
Announcements coming soon
February was a fun filled month of country goodness and we're excited for all that March promises and what 2020 as a whole has in store. Get ready for The British Country Music Festival line-up announcement, breath-taking singles, chart topping albums and top tours as well as a few surprises along the way!

Laura Klonowski
Author
I am a music journalist based in Wales, focusing on country music and I have been a part of the industry for several years. I have a deep love of promoting talent across the genre and enjoy seeing good music succeeding. My writing style is focused on news features, reviews and interviews and always looks to promote and shine a light on the incredible artists we are lucky enough to have across the country scene.