Twinnie | The British Country Music Festival 2019 | Photo Credit Dave Nelson
Incredible Music
April has been another strange month with zero live gigs to attend due to the UK lockdown which has been introduced by the government as a measure to reduce the speed of the Coronavirus (COVID-19) spread. However, we have still been treated to an array of incredible music releases from some of our favourite British country stars.
Painted Legacy
Ward Thomas kicked-off the month by sharing their beautiful new single 'Painted Legacy' which is a tribute to their late uncle who passed away last summer. Sonically it saw the twins move away from the pop production we've heard recently from them and return to the pure country sound heard on previous records. The track is the first to be lifted off their forthcoming EP 'The Space Between' and it will be followed by another single on May 1st in the shape of the timely 'Hold Space'.
Taking Your Time
Other artists who also treated us to new music in the month of April included the likes of Jake Morrell who once again proved why he is such a dominant force within the UK scene. His latest release 'Taking Your Time' is truly phenomenal. Emmas Stevens, Poppy Fardell, Alan Finlan, Eleri Angharad, Ashton Lane, and Kerri Watt also dropped new singles, all of which are truly stand-out releases and showcase yet again why the British country/Americana scene is currently booming.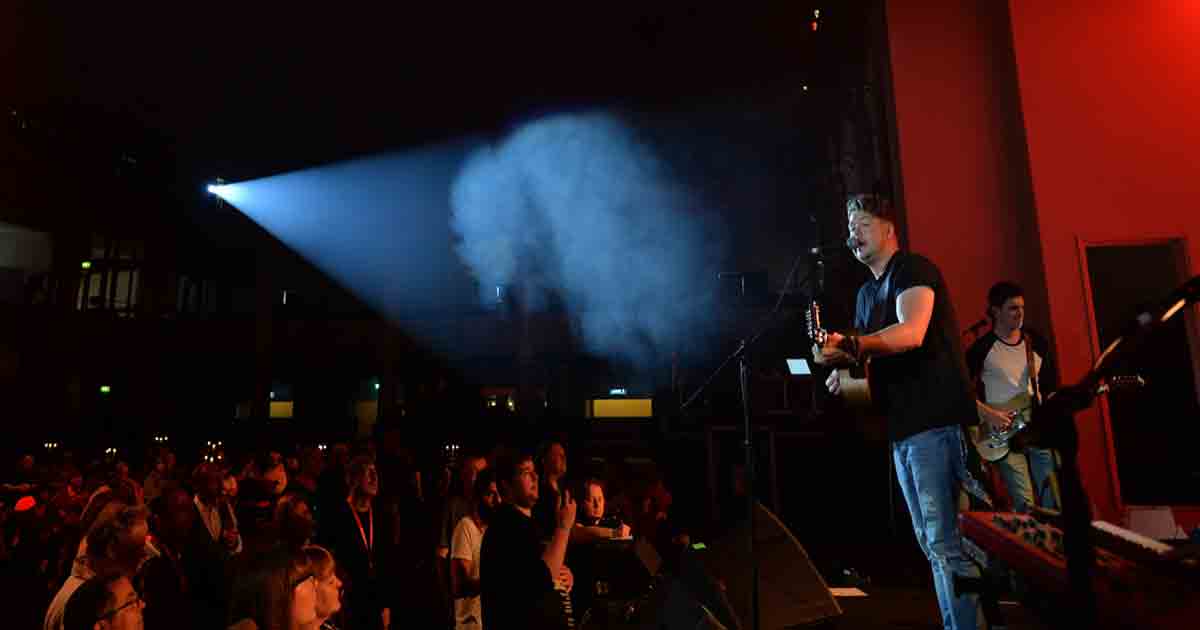 Jake Morrell | The British Country Music Festival 2019 | Photo Credit Dave Nelson
Popsicle
Another "Brit" making waves this past month was Liv Austen, the Norwegian born singer/songwriter made a splash with the release of her covers EP 'Popsicle'. The record is a collection of pop songs from the past performed by Austen. Once again she proves her voice is one-of-a-kind as she makes the tracks truly her own. Moving slightly away from the country sound she delivers a delightful slice of pop goodness with the EP and promises another chapter is on its way soon, this time with a possible Britney Spears cover.
Homegrown Talent
However, despite a hugely impressive collection of releases from homegrown talent throughout the month, April undoubtedly belonged to York favourite Twinnie. The TBCMF alumni released her long-awaited debut album 'Hollywood Gypsy on the 17th and it instantly became a huge hit. The CD was preceded by the anthemic 'Chasing' which delivered one final taste of the tracklist before its official release.
Twinnie | Official Video | Hollywood Gypsy
Hollywood Gypsy
Filled with massive crossover anthems that are reminiscent of 90's Shania Twain, Twinnie did not disappoint with this body of work. From start to finish this LP delivers stand-out tracks that will stand the test of time. 'The hit single 'Type Of Girl' was also picked up by Radio Disney Country in America with them making it their Song Of The Week, whilst 'Hollywood Gypsy' was made 'Album Of The Week' by BBC Radio 2.
Despite a lack of promotional activities no longer open to Twinnie due to the lockdown, the CD still managed to make major waves throughout the scene and fans instantly connected with the songs featured. The York performer is a special artist who wears her heart on her sleeve and is unafraid to speak her mind. This comes through in her honest approach to songwriting and the result makes for a truly remarkable album.
The LP has been a huge hit so far with it topping the UK Country i-Tunes chart whilst also hitting number 8 on the all genre countdown, before debuting at number 3 on the Official UK Country Album Chart making it the highest new entry on the chart countdown – an impressive feat for an artist still relatively new to the scene in terms of releases.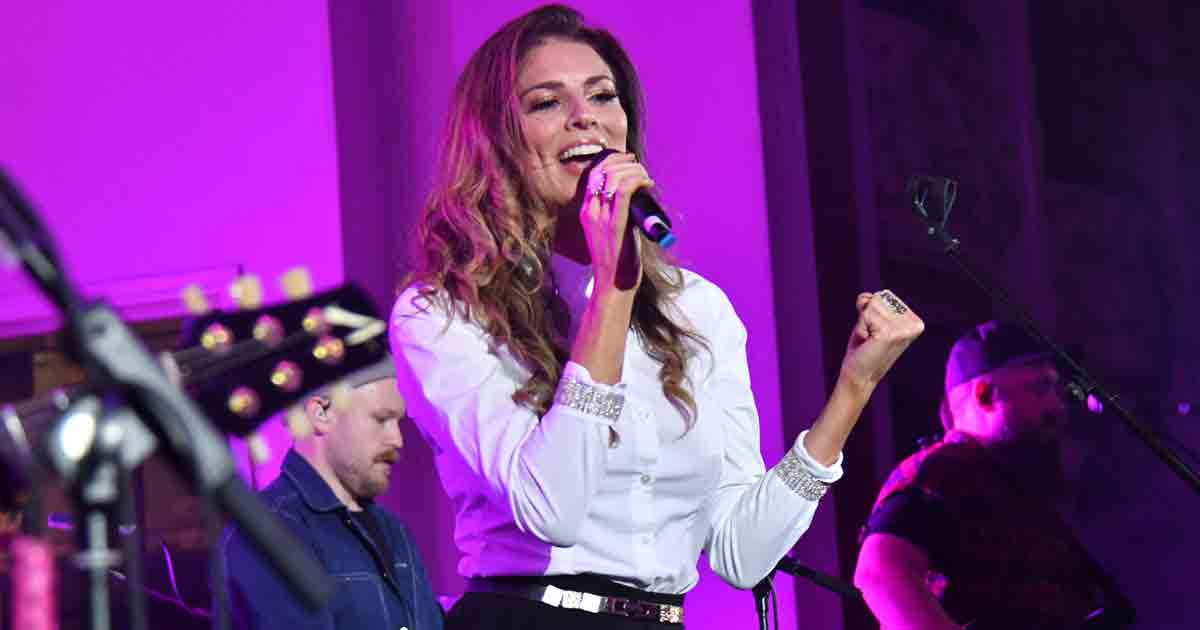 Twinnie | The British Country Music Festival 2019 | Photo Credit Dave Nelson
Safe Space
We've loved all the incredible new music we've heard throughout April and despite everything going on around the world right now it has given us a safe space to feel and let go. We are excited for what May has in store for the ever-growing UK scene and we can't wait for all the new music to come.  Stay safe everyone and keep the music playing!
Stay Safe | Stay Home | Protect The NHS

Laura Klonowski
Author
I am a music journalist based in Wales, focusing on country music and I have been a part of the industry for several years. I have a deep love of promoting talent across the genre and enjoy seeing good music succeeding. My writing style is focused on news features, reviews and interviews and always looks to promote and shine a light on the incredible artists we are lucky enough to have across the country scene.